Corporate Travel During A Pandemic: What Businesses Need To Know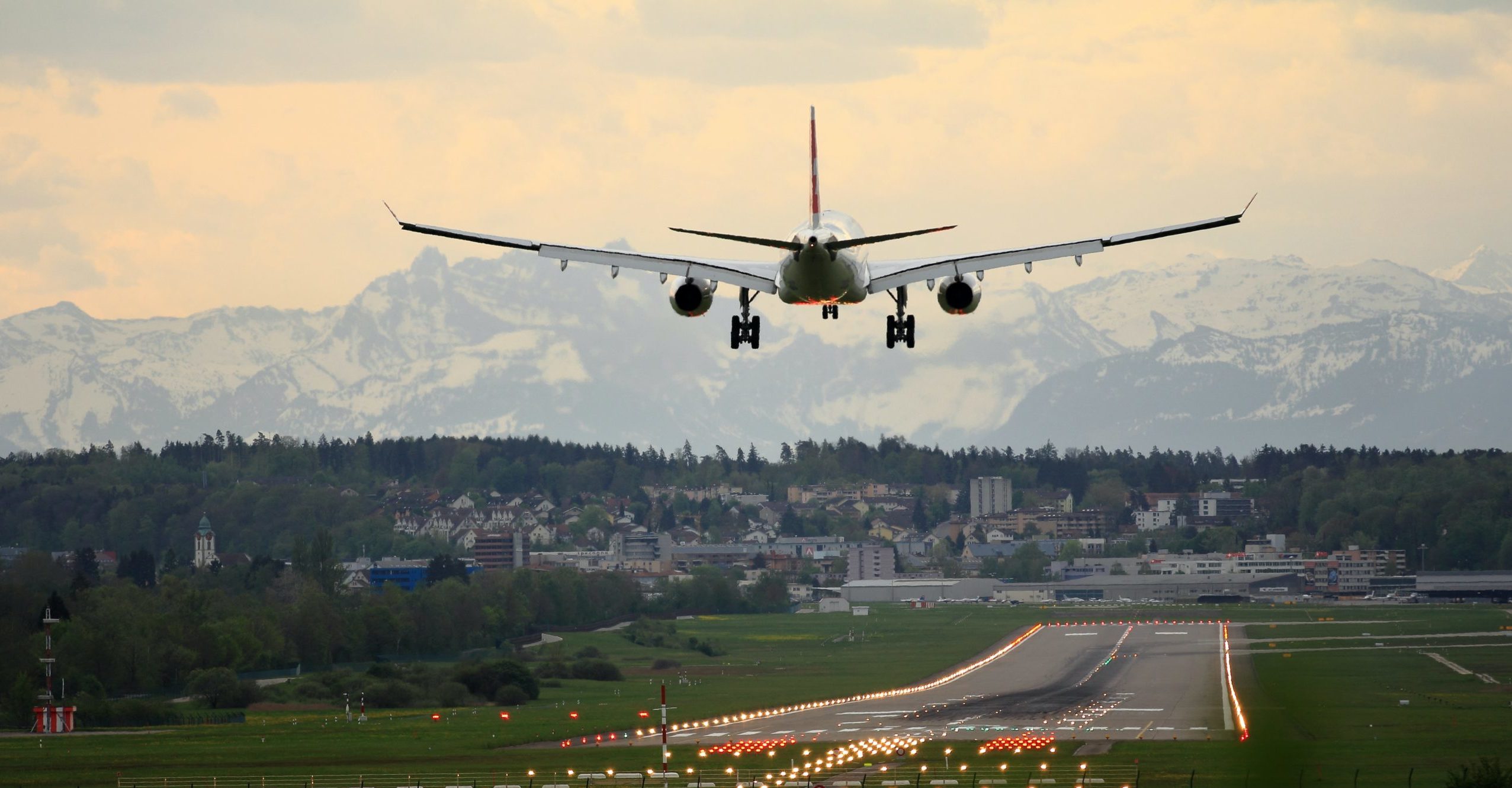 From client visits to conferences, corporate travel is back, even though the US Travel Association estimates that business travel won't fully recover to 2019 levels until 2024. But with the return of business trips, you're likely to have questions about how to protect the safety and wellbeing of your employees.
Complete Payroll Solutions has been helping businesses manage their workforces for over 18 years. Our team of certified HR professionals guide employees daily on best practices for workforce policies and procedures – such as how to handle COVID-19 both in the office and outside of it. To help you understand how to manage the reemergence of corporate travel post-pandemic, here we'll discuss:
What are current COVID-19 travel guidelines
When should my employees resume travel
What policies should I have in place before employees travel
What steps should I take when employees return to the office
After reading this article, you'll understand the factors to consider before deciding whether your employees should resume business travel at this point.
What are current COVID-19 travel guidelines?
During the pandemic, the CDC has continually provided guidance to travelers on travel, and currently recommends the following:
"Delay travel until you are fully vaccinated. If you are not fully vaccinated and must travel, follow CDC's recommendations for unvaccinated people."
But even if your employees are vaccinated, there are still steps you should encourage them to take to protect themselves and others while they travel. These precautions include:
Wearing a mask over the nose and mouth on planes, trains and other forms of public transportation
Following all state and local guidelines, including those regarding mask wearing and social distancing
Upon returning, employees should self-monitor for COVID-19 symptoms and follow any state or local recommendations or requirements.
When should employees resume corporate travel?
The decision about when to allow employees to take business trips again is a company-specific one that depends on a number of factors. Below are some things to consider as you make your decision – if you haven't already.
Whether travel is essential for conducting business or building important client relationships. You'll want to think about whether your business' success depends on face-to-face interaction that can't be replaced by technology.
Travel budgets and the price and availability of airline seats and hotel rooms. Companies realized cost savings during COVID-19 as a result of travel bans and you may be looking at ways to control costs going forward.
The ability of workers to maintain their productivity and effectiveness without travel. For example, can your employees attend a virtual tradeshow or take part in remote learning instead of in-person?
If traveling is necessary for internal collaboration. For many companies, it's necessary to meet to work on specific projects or for team building events.
Where your company plans to travel and the local and regional infection levels in the area. As you think about business travel, consider the data and guidance for the states or countries where your employees may go to determine the risk.
The willingness of your staff to travel or engage in in-person interaction. While some people are eager to travel after the extended lockdown, others may be wary of going on the road again or prefer the convenience of remote participation in client meetings.
If, after evaluating all of these factors, you decide to allow just some employees like executives or sales staff or all workers to go on business trips, you'll want to make sure you have policies in place that they should follow, which we'll discuss next.
What policies should I have in place for corporate travel?
To help ensure the safety of your employees on the road, you'll want to provide updated travel policies that address topics such as:
Approvals: Spell out any management approval workers need before making travel plans and advise managers on how to assess the need versus the risk when making a determination, especially with the rise in variants.
Mandating Travel: Even if your company deems travel to be safe, you may have some employees that are reluctant to go. Give them the option to decline travel if they are at high risk from COVID-19 or have known health issues. Making travel optional can also reduce your legal risk and enhance morale.
Preferred Travel Partners: If you want your employees to only use airlines, hotels or car rental suppliers that you have selected for their enhanced cleaning standards, make that clear. This is easier if you have a travel company or agent who helps employees book. You may also want to recommend the use of car rentals rather than taxis or ridesharing to minimize close contact with others.
COVID-19 Vaccination: Rather than mandating the COVID-19 vaccine, most companies are recommending vaccination. If any unvaccinated employee plans to travel, develop guidance for COVID-19 testing before traveling such as requiring mask wearing, social distancing and testing.
PPE: Be sure to provide personal protective equipment (PPE) to employees like facemasks, hand sanitizer and wipes if they need the items to travel safely and would otherwise not be required to have them. If employees buy their own, spell out procedures for reimbursement.
Public Health Orders: Advise your employees to review the local public health orders where they're traveling and follow them. For example, some jurisdictions currently mandate face coverings indoors, such as Las Vegas, a popular site for tradeshows.
General Safety Precautions: Encourage employees to take other steps to protect themselves. For example, suggest they use an alcohol-based sanitizer after taking public transportation and disinfecting wipes to sanitize surfaces like light switches in hotels or armrests in planes. You'll also want to provide guidance for attendance at group gatherings like social distancing suggestions or mask wearing.
In addition to keeping employees safe on business trips, you'll also want to have a process for ensuring the safety of the workplace upon their return, which we'll talk about next.
What steps should I take when employees return to the office?
When an employee returns from a business trip, you'll want to take steps to protect others in the workplace.
For example, you may want to limit their in-person interaction by having the employee work from home for two weeks to minimize the risk of infecting any co-workers. This is particularly true if your state is mandating a 14-day quarantine when returning from a state with a positivity rate over 5%.
Or you may want to require a negative COVID-19 test before they return to the workplace. Keep in mind, however, that the testing must be job-related and necessary and you'll need to cover any costs if required by law.
And be sure to have workers self-monitor for symptoms of COVID-19 and, if they develop symptoms or test positive for the virus, have them isolate and follow public health recommendations.
Ensuring Safe Business Travel During COVID-19
The COVID-19 situation is changing daily, and it can be challenging to know how to handle employee travel from one trip to the next. Complete Payroll Solutions can help you stay abreast of the latest guidance and develop appropriate travel policies designed to keep your employees safe. Learn more about our HR consulting services on our dedicated HR page.
in

HR