Everything You Need to Know About COBRA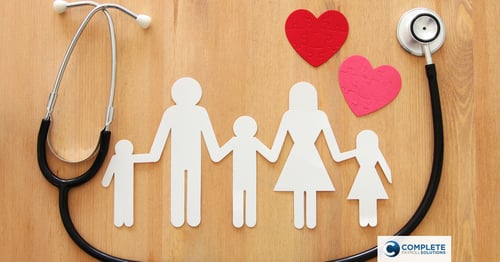 The Consolidated Omnibus Budget Reconciliation Act (COBRA) gives workers and their families who lose health benefits the right to choose to continue the benefits provided by their health plan for a limited time following the loss of a job, death, divorce or certain other life events.
This temporary extension is required of health plans sponsored by employers with 20 or more employees. And if you need to provide workers the opportunity to elect continuation coverage, it's important you do it right or you risk fines, penalties and even civil lawsuits.
Here's what you need to know to comply with COBRA regulations.
Applicability
If you're a private employer with 20 or more full-time equivalent employees that offers group health plans, COBRA applies to you. Plans offered by state and local government are also subject to COBRA.
Responsibilities
The plan administrator (in some cases, the employer) is responsible for providing eligible individuals various notices: 1. the plan's Summary Plan Description (SPD) that describes COBRA rights; 2. a general notice provided to each employee and spouse (this requirement can be met by the SDP as long as it's provided to the employee and covered spouse); 3. election notice; 4. unavailability of continuation of coverage notice; and 5. termination of coverage notice.
Covered Benefits
If an individual elects continuation coverage, the health coverage given must be identical to what's currently available under the plan to similarly situated active employees and their families (generally the same coverage they had immediately before the qualifying event). Individuals receiving continuation coverage are also entitled to the same benefits, choices, and services that participants or beneficiaries receive under the plan, such as the right during open enrollment season to choose among available coverage options.
Participant Eligibility
To be entitled to elect COBRA continuation coverage, the individual must be a qualified beneficiary for that event, meaning covered by a group health plan on the day before a qualifying event occurred. Only certain individuals can become qualified beneficiaries, specifically, a covered employee, their spouse or dependent child. In certain cases, a retired employee, their spouse or former spouse, and dependent children may be qualified beneficiaries. An employer's agents, independent contractors, and directors who participate in the group health plan may also be qualified beneficiaries.
Duration
COBRA requires that continuation coverage last from the date of the qualifying event for a period of 18 or 36 months depending on the type of qualifying event. When the qualifying event is the employee's termination of employment or reduction in hours, qualified beneficiaries are entitled to 18 months of coverage. When the qualifying event is the end of employment or reduction of the employee's hours, and the employee became entitled to Medicare less than 18 months before the event, coverage for the employee's spouse and dependents can last until 36 months after the date the employee becomes entitled to Medicare.
Payment
A group health plan can require individuals to pay for COBRA continuation coverage. However, the amount charged to qualified beneficiaries cannot exceed 102 percent of the cost to the plan for similarly situated individuals covered under the plan who have not incurred a qualifying event. In determining COBRA premiums, the plan can include the costs paid by employees and the employer, plus an additional 2 percent for administrative costs.
Non-compliance with COBRA regulations can be costly – with a fine of $110 levied per day just for a delinquent COBRA notice. For more assistance with understanding your responsibilities as an employer, download our COBRA checklist. Or contact Complete Payroll Solutions at 877.253.9020
in

Benefits