Vaccines In The Workplace: Tracking Your Employees' Vaccination Status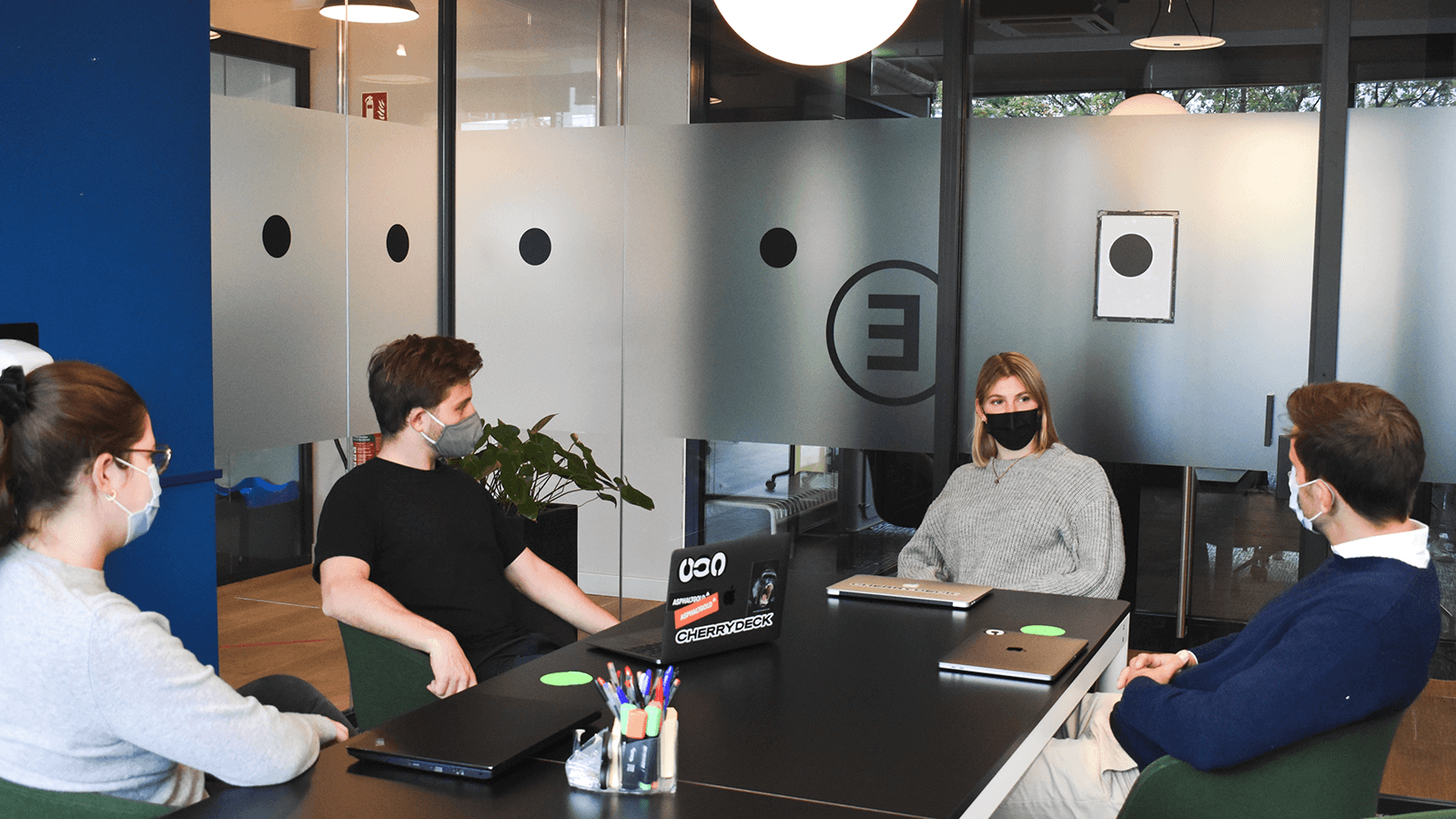 As the pandemic continues, so do the number of changes companies have to make to adapt. And one of the biggest issues facing employers now is vaccines in the workplace. While we've written before about whether you can mandate COVID-19 vaccines, another common question we've been getting a lot is "can I track my employees' vaccination status." And the short answer is yes.
At Complete Payroll Solutions, our certified HR professionals have been guiding companies of all sizes throughout COVID-19 on evolving workforce concerns, including vaccination. To help you understand what your company needs to know about tracking the vaccination status of your workers, in this article, we'll discuss:
Can I track employee vaccination status
What is considered proof of vaccination
How do I check vaccination status
What are the recordkeeping requirements for tracking vaccination status
After you read this article, you'll have the knowledge you need to collect employee vaccination data.
Can I track employee vaccination status?
Right now, tracking vaccination status is more common in certain industries like healthcare, education, and transportation, but regardless of what sector you're in, you can require proof of vaccination. That's because vaccine tracking is permissible under federal law whether or not you have a mandatory or voluntary vaccine policy.
However, you'll want to make sure you don't ask any health-related questions since that could lead to violations of employment laws relating to discrimination and disability. That means, for example, that if an employee shares that their doctor told them not to get vaccinated, you can't ask why or what underlying health conditions they may have.
Similarly, you'll want to make sure that you tell employees that the proof of vaccination should not include any of their personal medical information.
What is considered proof of vaccination?
As you set out to identify those who have had vaccines in the workplace, you'll want to decide on what you'll accept as proof. The most common documentation is the CDC vaccination record card that is issued when an employee is vaccinated that lists their name, date of vaccination(s), location, which vaccine they received, and the vaccine lot number. In some cases, employees may also get a printout that contains the same information as the CDC card. Keep in mind there is a risk of fake cards, even though the use of them is a crime.
If employees receive their vaccine from a healthcare provider, their doctor will also have a record of the vaccination just like they would any other vaccination.
Another option if you've enrolled in the Vaccine Administration Management Systems (VAMS) is for employees to log into their account and download their certificate of vaccination.
You may also decide to allow employees to show proof via an app. There are several that let employees upload and store vaccination documents on their phones or you may want to create your own app or portal so you just have to choose whether your policy is to allow digital proof along with physical proof of vaccination.
How do I check vaccination status?
There are two primary options to check the vaccination status of your workforce:
Paper copies: As we just discussed, once you decide what type of record(s) you'll accept, you can ask to see the proof of vaccination and make a copy of the documentation. Alternatively, rather than collecting copies, you can simply review the information and input it into a chart or tracking form that lists each employee's name, location, and vaccination dates.
Electronic records: Some companies are taking advantage of online tools that allows employees to log in, self-report, and upload their documentation. This approach can lessen your administrative burden, but you'll want to make sure you select a secure software that's compliant with privacy rules if you go this route.
Either way, managing vaccines in the workplace and documenting employees' vaccination status requires your workers to take some action. To encourage them to share proof, you can consider a small monetary incentive like a gift card or company swag to those who submit their information in a timely manner.
What are the recordkeeping requirements for tracking vaccination status?
If your employees provide you a copy of their vaccine documentation or you keep a chart or tracking form, you should store it in a secure location that's separate from the worker's personnel file. In this way, you'll treat the proof as any other medical record.
Maintaining this documentation can help you in the event of an OSHA audit. Last week, OSHA announced the Emergency Temporary Standard that requires employers with 100 or more workers to ensure employees are vaccinated or that unvaccinated workers produce weekly negative test results and wear a mask. For vaccinated employees, you'll need to collect proof of vaccination and keep the records for the duration of the employee's employment or at least while the ETS remains in effect.
Keep in mind this ETS will only apply in the 29 states where federal OSHA has jurisdiction. In states that have OSHA state plans, they will have the choice to either adopt the ETS or their own measures that are similar or more restrictive.
How to Best Implement a Tracking Plan
While the effective date of the OSHA ETS may change due to legal challenges, it's a good idea to start planning now for a way to identify vaccinated and unvaccinated employees and how to update that information.
To help employers who use our solutions with tracking vaccines in the workplace, Complete Payroll Solutions has created an option for tracking and reporting on an employee's vaccination status. The trackable fields include vaccinated, unvaccinated, and partially vaccinated options.
While tracking vaccination status is top of mind for many employers right now, there are other common questions businesses have about COVID-19 vaccinations. Read our FAQ about mandatory vaccinations to learn more about the best way to proceed in your organization.
in

HR