Home
/
Compliance
/
Why You Should be Taking Corporate Compliance Seriously
Why You Should be Taking Corporate Compliance Seriously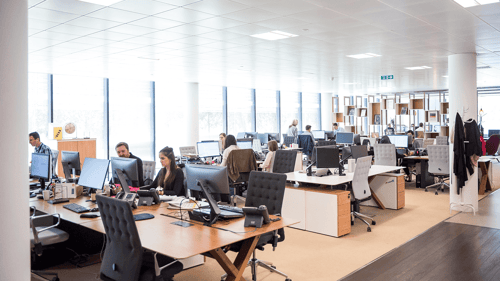 State and federal—and even local—laws affect all aspects of labor and employment, everything from wages and overtime to benefits and safety. And they impact different types of workers and businesses of varying sizes so no one is immune.
Keeping up with these changing laws can be daunting. And, unfortunately, the price for noncompliance is high, resulting in fines, penalties and potential lawsuits. Consider these stats:
In 2016, 46 percent of US businesses identified labor/employment as the area in which they faced the most pending litigation.
Last year, the IRS said it expected to pull in $228 billion in ACA penalties.
Big Regulations, No Matter Your Size
The first step towards compliance is understanding which laws govern your business. And despite what you might think, even mid-size organizations have to comply with many of the same rules and regulations as larger companies. In fact, even companies with as few as 50 employees have to meet requirements under the:
Fair Labor Standards Act
Immigration Reform & Control Act
Equal Pay Act
Employee Retirement Income Security Act
Occupational Safety & Health Act
Family Medical Leave Act
Americans with Disabilities Act
ACA
And more
A Disproportionate Burden
With so many laws, and their complexity, it can be challenging to stay ahead of the requirements. The compliance burden is particularly heavy on mid-size organizations, who often lack the resources to prepare for compliance as quickly as larger businesses. In fact, twenty-four percent of businesses with less than 500 employees say they need at least 150 days to prepare for new compliance requirements – even though regulatory changes can become law in as few as 60 days! And don't forget: That's much-needed time diverted from the organization's core business.
The High Cost of Uncertainty
Compliance carries another cost as well: uncertainty. With the dynamic legislative environment, it can be tough for mid-size businesses to act because they don't know how pending changes will impact them in the future. That means hiring, raises, investments in equipment or other growth strategies could be put on hold as they await news of the updates' effects.
It's Time to Get Serious About Corporate Compliance
With regulations continuing to increase, it's critical to have a plan in place to stay compliant. While many companies have historically relied on spreadsheets and disparate applications, the volume of information required can render that approach untenable and error-prone.
Instead, HR staff should look to manage compliance by following four steps:
Leverage industry resources for guidance on the laws that apply to you and their requirements
Consult labor law attorneys for more in-depth professional advice, especially if you have different types of employees and contractors
Craft, and enforce, compliance policies consistently
Automate compliance functions with an integrated cloud-based solution to administer and manage legislation changes
Find out how to mistake-proof your regulatory compliance with automated workforce solutions by downloading our free whitepaper.

in

Compliance