Employee Retention Credit vs Paycheck Protection Program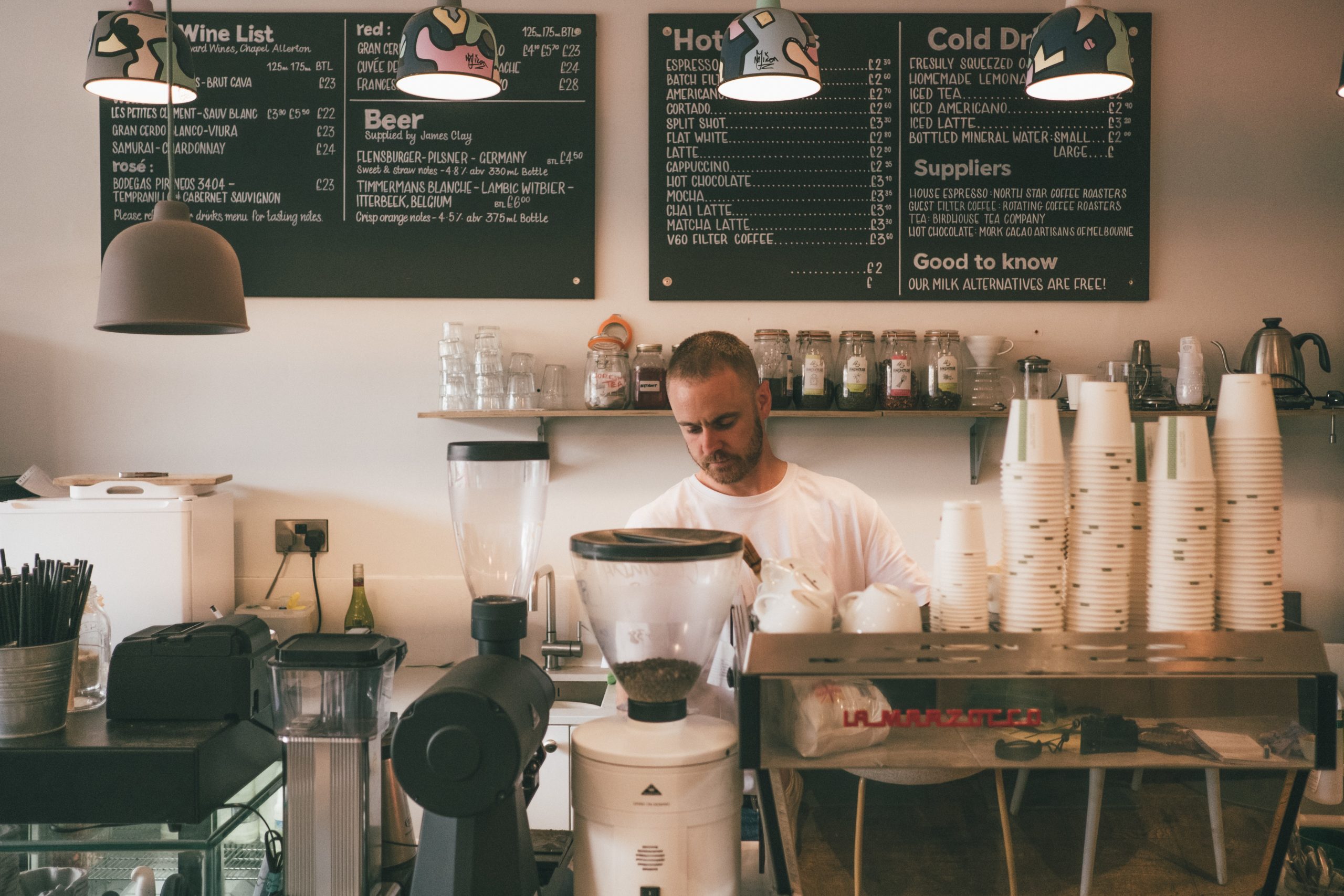 With the ongoing COVID-19 pandemic and restrictions still in place in many states, a lot of companies continue to struggle to make ends meet. To help small businesses stay afloat, President Trump signed into law a new stimulus package in December 2020.
The law includes a second round of Paycheck Protection Program (PPP) funding for both first-time and second loans as well as an extension and enhancement of the Employee Retention Credit (ERC), a refundable tax credit against certain employment taxes. Both of these provisions independently are a relief to many employers.
What makes these new provisions even more valuable is that businesses can now get a PPP loan and be eligible for the ERC. Originally, when PPP loans first became available beginning in April of 2020, recipients of a loan could not take an ERC. Some businesses may be able to retroactively claim ERC allowances back to March 12, 2020, even if they already received PPP funding.
Complete Payroll Solutions is an outsourced payroll provider that has been guiding our more than 8,000 clients during the pandemic on how to take advantage of available government relief programs to help them continue to make payroll. We know the latest legislative developments may make it challenging to understand the current opportunities available.

Here, we'll break down the ERC and PPP by covering:
The difference between the ERC and PPP relief programs
Whether you can get a PPP loan and take the ERC
The advantages of taking both stimulus provisions together
After reading this article, you'll understand whether your business can qualify for one or both programs so you can apply for much-needed relief.
What is the ERC?
The ERC is a fully refundable payroll tax credit. It's available to companies that have partially or fully suspended their operations due to COVID-19 or have had a significant decline in gross receipts compared to 2019.
Designed to encourage businesses to keep employees during these times, the credit allows employers to offset federal payroll taxes such as federal wage withholding and the employee's share of Social Security and Medicare taxes.
Not only is the ERC refundable, but it's also advanceable if you have 500 or fewer employees. That means if your employment tax deposits don't cover the credit cost, you can get an advance payment from the IRS in the form of a check, which can help with cash flow issues. This check can be requested through Form 7200.
How is the ERC calculated?
Originally, the ERC was a tax credit equal to 50% of up to $10,000 in qualified wages paid after March 12, 2020, and before January 1, 2021, and was capped at $5,000 per employee.
Under the new law, in the first and second quarter of 2021, the credit amount is increased to 70% of qualified wages and the credit cap is increased to $7,000 for each of the first two quarters for a maximum credit of $14,000 per employee.
Another benefit of the new law is that group healthcare costs count as qualified wages even if you don't pay any other wages to an employee, which allows you to account for the cost of furloughed employees.
What do I need to do to take the ERC?
Before you can take the ERC, you need to determine your eligibility.
Originally, you could only claim the credit if you were either fully or partially suspended by a lockdown order or your gross receipts in any quarter in 2020 were less than 50% of gross receipts for the same quarter in 2019. This provision prevented most businesses from qualifying for the ERC, causing only a small fraction of companies to take advantage of the credit.
However, under the new law, it's easier to be eligible since you now only need to show a year-over-year decline in gross receipts of more than 20%. There are even certain rules that can allow you to take the credit if you weren't in existence for all or part of 2019.
If you qualify, you'll report your wages and health insurance costs for each quarter on your quarterly employment tax returns. You'll also report your income as well as Social Security and Medicare taxes that were withheld from your employees' paychecks and your portion of these payroll taxes.
In anticipation of receiving the ERC, you can get immediate access to the credit by reducing the employment tax deposits you're otherwise required to make. Or, as we discussed early, you can request an advance of the credit.
Keep in mind that if you're seeking a retroactive tax credit, you may need to amend your payroll and tax returns to account for it.
What is the PPP?
The PPP loan is a Small Business Administration loan that helps businesses keep their workforce employed during the COVID-19 crisis. PPP loans were first available to businesses from April 3 through August 8, 2020.

The new stimulus package signed into law in December included $284 billion for additional PPP lending to eligible businesses. The window for applying for round two of PPP loans opened on January 11, 2021, and closes at the end of March.
In addition to allowing companies to apply for their first PPP loan, the new legislation also allows businesses to apply for a second loan, called a "second draw," as long as they meet certain criteria. Specifically, you must:
Be a private company
Have less than 300 employees
Have used or will fully use their first PPP loan for authorized uses
Show a drop of at least 25% in gross receipts in the first, second or third quarters of 2020 compared to the same quarter in 2019
How is the PPP calculated?
To estimate how much funding you could apply for from the PPP under the new law, there are some general guidelines that can help you determine the amount:
Total your payroll costs for the last 12 months
Subtract any compensation paid to an employee over an annual salary of $100,000
Calculate your average monthly payroll costs
Multiply the average payroll costs by 2.5 if you're a non-food service business and 3.5 if you're a food service business
One of the questions a lot of companies have when working through these calculations is what qualifies as payroll. According to the SBA, payroll consists of compensation to employees in the form of:
Salary
Wages
Commissions or similar compensation
Cash tips
Payment for vacation or leave
Allowance for separation or dismissal
Payment for the provision of employee benefits
Payment of state and local taxes assessed on compensation of employees
When you have all these figures, you can use the SBA's interactive PPP loan calculator to estimate the amount of a loan you're eligible for.
Is a PPP loan forgivable or do I have to pay it back?
A PPP loan can be fully forgivable, meaning the full principal amount and any accrued interest, in certain situations. To have a loan fully forgiven under the new law, at least 60% of the funds need to be used for payroll expenses during an 8- or 24-week covered period. The remaining 40% can be used for expenses like:
mortgage interest
rent
utilities
personal protective equipment for workers
uninsured property damage caused by looting or vandalism
certain supplier costs and expenses for operations
The new law also made forgiveness simpler. Now, if you have a PPP loan of $150,000 or less, you'll just have to submit a one-page certification that includes the number of employees the business retained as a result of the loan and how much of the loan was spent on payroll.
Any round two funds that aren't forgivable convert to a five-year term loan at 1% interest (loans issued prior to June 5, 2020, have a maturity of two years).
Can I get both a PPP loan and take the ERC?
Originally under the Coronavirus Aid, Relief, and Economic Security (CARES) Act, a business could take advantage of either the PPP or the ERC, but not both, even if the PPP loan wasn't forgiven. Since the new law eliminates this limitation retroactively, it gives businesses a powerful reason to take advantage of the two stimulus programs for 2020.
If you get both the ERC and PPP, you can maximize your tax credit by using PPP loan proceeds to pay the minimum amount of wages required for loan forgiveness, and non-PPP funds to pay as much of other eligible expenses. Here's an example of how this could work:
XYZ Restaurant has an average monthly payroll and other eligible expenses totaling $200,000. The business can now get a PPP loan of $700,000 (3.5 times $200,000 if they lost at least 25% of revenue in a comparative quarter of 2020 versus 2019).

The restaurant must use 60% of the PPP money, or $420,000, on payroll and can use the remaining $280,000 on other expanded expenses over a 24-week period. Since the average payroll expenses are $200,000 a month, the restaurant will incur $1.2 million of payroll expenses over six months assuming it doesn't have any layoffs or furloughs. Yet since the business only used $420,000 for its PPP accounting, it has $780,000 of other qualified payroll expenses that could get reimbursed as a payroll tax credit instantly by using the ERC, assuming all wages qualify.

Using the ERC 70% reimbursement factor, that equals roughly $550,000 of the $780,000 remaining payroll expenses not reimbursed through the PPP. So, over the next six months, out of a potential for $1.2 million in payroll expense, XYZ Restaurant could get reimbursed $700,000 on the PPP and $550,000 on the ERC for a total of $1.25 million.
It's important to note that the ERC credit can't be claimed for wages paid with the proceeds of a PPP loan that have been forgiven. To demonstrate your compliance with this provision, you should be able to trace funds used to pay wages so you can show the wages are not paid with PPP money. A good way to do this is to keep your PPP loan proceeds in a separate account.
How can I maximize my relief?
If you qualify for both programs, combining the ERC and PPP will enable you to take care of a lot of your payroll and operating expenses for the next six months. And, hopefully, the economy will be in a better place then.
These combined incentives can go a long way to relieving some of the stress on employers. To understand more about how these programs work and other ways to help ensure your business continuity during these challenging times, visit our dedicated COVID-19 resources page.
Since certain limitations may apply that are beyond the scope of this article, it's a good idea to also have a tax professional or CPA help you calculate your eligibility for the programs and, if approved, the exact order of how to apply eligible wages in order to get the maximum benefit.
in

Payroll