What Baby Boomers Retiring Means For Your Workforce & How To Prepare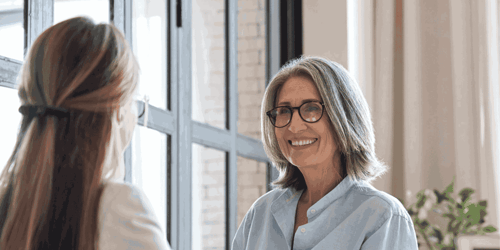 With baby boomers making up 25% of today's workforce, it's likely you have some members of this generation in your company. And if you do, you may be wondering how to best prepare for baby boomers retiring to reduce the impact on your organization. Fortunately, there are some steps you can take now. Let's review them!
In this article, we'll discuss who baby boomers are, when they'll start to retire, and ways to prepare for this shift in your business. After reading this, you'll be able to proactively ready your company for baby boomer retirement.
Who are baby boomers?
Baby boomers are those workers born between the years 1946 and 1964. The term refers to the boom in births that took place after the return of soldiers from World War II.
In the workplace, there are several characteristics that define boomers. They are typically:
Competitive:

Because of their large population,

boomers had to compete to get promotions and acknowledgments at work.

Independent:

Many baby boomers prefer to work on projects alone and rarely ask for help. They are resourceful so they can figure out how to complete work with the tools they have available.

Hardworking:

They come from a generation that believes one has to pay their dues. They are goal oriented and motivated by working harder to attain them.

Relationship-focused:

Boomers often have strong family values and bring that mindset to work, prioritizing working relationships with colleagues.

Experienced:

Generally speaking, a lot of boomers preferred to stay with the same company and advance within it. That gives them a lot of institutional knowledge that they can share with new employees.
As you can see from this list of attributes, employees from this generation are often among the most valuable members of an organization, which makes baby boomers retiring a particularly challenging loss for organizations.
How many baby boomers are retiring?
Right now, the youngest boomers are in their late 50s. That means that baby boomers are at or reaching retirement age. In fact, by 2030, all boomers will be at least age 65. That doesn't mean they will all retire then; 65% plan to work past age 65.
Some of these employees won't retire because they're not financially prepared, especially since their longer life expectancy means they'll need greater wealth for retirement. Others may have faced financial setbacks due to things like unexpected healthcare expenses or the loss of a job or spouse and they need to keep working to supplement their income. Another reason boomers may stay in the workforce is because they like to work and value the sense of purpose and opportunity to connect their job provides.
How will baby boomers retiring impact my business?
While some baby boomers may choose to stay in the workforce, this generation will retire sooner rather than later. And when they do, you'll likely see several impacts to your company in the coming years.
Lost contacts

: Older workers who have been with your company a long time may have established – and valuable – contacts with vendors and other partners that may be at risk when they leave.

A departure of leadership

: Baby boomers often hold higher positions so you'll need to find qualified candidates to replace them, which can take longer than the process of hiring other employees.

Decreased morale

: When long-term employees leave, it can negatively impact remaining workers who may have to pick up extra work to fill the gaps.

Loss of knowledge

: Not only may baby boomers have knowledge that younger workers may not, they also may be more familiar with workplace processes and workflows. When they leave with all of this critical information, it can impact productivity.
How can I prepare my business for baby boomers retiring?
If you're like most employers, you will need to have a plan to address exiting baby boomers. To make sure your company is ready for the transition, here are some steps you can begin to take now.
Review your demographics.

Analyze your workforce to understand who will be eligible to retire in the next few years so you can plan for their departure. Track their age, positions, and salaries so you can start to plan the future of your workforce.

Consider whether you can retain boomers.

Some boomers may want to work less or try a less demanding position but not leave the workplace altogether, so it's a good idea to determine if you can retain some employees by offering flexible work arrangements like part-time or job-sharing positions.

Have a succession plan in place.

Start preparing to fill the loss of key employees now. Determine which baby boomers' positions are most important and what knowledge will be lost when they leave, then consider whether you have internal talent to fill the roles or need to look outside.

Fill the skills gap

. With baby boomers retiring, you likely have begun or will start to identify younger employees to fill future openings. When selecting ideal candidates within your organization, focus on

employee training

and management programs to help groom them. You can also partner them with the soon-to-be-retirees to

build the relationships needed for optimal knowledge transfer

.

Start a

mentorship program

– with boomers at the center. Another way to address potential gaps when boomers leave is to invite them to serve as mentors. This will not only show baby boomers you value their contributions but also allow them to share their expertise with younger workers.

Focus on collaboration

. In addition to a formal mentor program, strive to create a team structure in your workplace and facilitate ways for members of different generations to work together on projects so they can learn from each other. This can provide a more natural opportunity for knowledge sharing.
As you can see, there are several steps you can take to create an environment that will enhance learning, collaboration, and performance in preparation for the impact of baby boomers retiring so your company continues to thrive even after your older employees are gone. One of the best ways to do this is to build an inclusive organization that promotes diversity of all kinds, including age.
in

HR , Age Diversity , HR Trends