The Future of Work: An Employer's Guide To Emerging Workplace Trends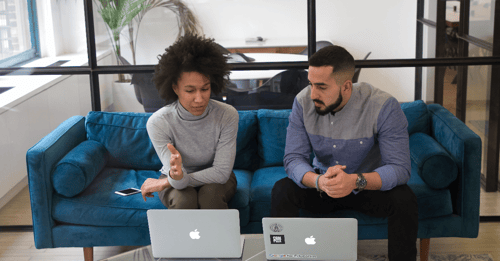 From remote workforces and emerging generations to AI and other technology, the workplace is changing faster than ever before. If you're like many companies, you may be struggling to stay on top of these changes and emerging workplace trends. While keeping up to date may be difficult, it's crucial to have an understanding of the impending changes so you can prepare and adapt. So, what does the future of work look like so you can get ahead? Let's find out.
In this article, we'll discuss what the future of work looks like, who will make up the workforce, key trends shaping what comes next, and how you can best prepare your business. After reading this, you'll have the information you need to continue to thrive in the coming years.
What is the future of work?
The future of work is about how work will get done over the next decade, influenced by technological, generational, and social shifts. It represents predictions of how work, employees, and the workplace will evolve. Since things will continue to change, it's important to note that the future of work is based on projections. However, employers can still look to the trends and where things are heading to make decisions that will prepare their workplace for what's next.
Who will make up the future workforce?
One of the biggest components of the future of work is who will be doing it. While AI may be making headlines, the near future looks to remain people powered. Here are some predictions about workers that can be helpful in making decisions to grow and develop your workforce now and in the future.
What workplace trends are shaping the future of work?
In addition to shifts in who will make up the future labor force, there are other key workplace trends that will likely impact your organization as the future of work becomes reality. These include:
How can I best prepare my business?
Since the world will continue to evolve, the future of work is anyone's guess. But these workplace trends we discussed here can help you anticipate how business may change in the coming years so you can take action now. The best way to prepare for the future of work is to keep up and stay on top of the rapid pace of transformation. Join industry groups, follow influencers in your space, read what leading analysts have to say.
As you listen and learn, identify trends that have the highest chance of impacting your business so that you can prioritize where to focus. While what matters most will look different for every organization, having an understanding of what's to come will support your ability to adapt and pivot, which can make or break your future success.