What's The Best Onboarding Software? A Simple Comparison For Employers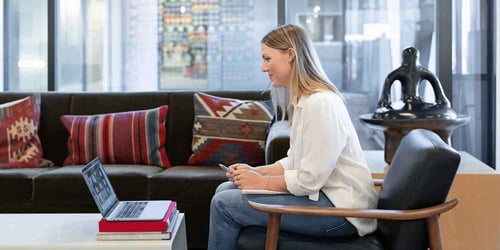 Whether you've hired employees before or are bringing on new talent for the first time, you know there are a lot of steps involved with getting a new team member up and running. From ensuring new-hire paperwork is completed to overseeing benefits enrollment, managing everything involved can be overwhelming. That's why many companies choose to use employee onboarding software to make the process easier for both HR staff and new employees. If you're considering this approach, you may be wondering what the best onboarding software may be for your company. Let's look at your options.
In this article, we'll explore the best employee onboarding software solutions on the market, comparing them in terms of their features, cost, support, and ease of use. Additionally, we'll share tips to help you evaluate your options. After reading this, you'll be in a good position to short list the choices and find the right fit for your organization.
What are some of the best onboarding software options on the market?
As you consider solutions that can streamline and automate the onboarding process, here are some of the best onboarding software options to put on your short list.
BambooHR
According to their site, BambooHR helps ensure your employee onboarding process is organized and efficient.
Features: Customizable new hire packet templates make for a more personalized experience. Plus, you can automatically send onboarding tasks to employees to complete on their own time, with built-in electronic signatures. The software also helps new hires build relationships with a "Get to Know You" email for creating connections.
Cost: BambooHR offers a

free trial

that provides access to onboarding. Their website doesn't list fees once the trial ends. To get a price quote, companies need to call or fill out an online form.
Ease of Use: The BambooHR site says that the software makes onboarding new employees easier for everyone involved because employees don't have to wade through paper forms and HR can cross off essential items on the onboarding checklist before a new hire starts.
Support: BambooHR offers support via phone, email, or chat. It also offers 30+ free, interactive courses through BambooHR Learning.
Best for: According to BambooHR, 89% of its customers are small and medium-sized businesses.
ADP
ADP offers onboarding whether you use RUN Powered by ADP or ADP Workforce Now.
Onboard by HR Cloud for RUN Powered by ADP
This software gives new hires everything they need to hit the ground running and make their first day great, according to ADP's site.
Features: With Onboard, you can upload welcome messages, handbooks, department-specific information, HR documents, custom fillable e-forms and other resources. Customized checklists automate the onboarding process, including dynamic tasks, notifications, deadlines, and various roles and responsibilities.
Cost: You'll need to call to get a quote or fill out a form online to get pricing specific to your business.
Ease of Use: ADP says that its automated solution makes the onboarding process easier – for everyone.
Support: ADP offers phone support as well as a knowledge base with access to frequently asked help and support questions.
Best for: Onboard by HR Cloud integrates with RUN Powered by ADP so is best for RUN clients.
ADP Onboarding for ADP Workforce Now
ADP Onboarding for ADP Workforce Now is a centralized, simple, and streamlined process that helps companies welcome new employees, providing them the information and support they need even before their first day.
Features: With ADP, onboarding steps and content can be customized to employee profiles. New hires can then access all onboarding paperwork through one unified process flow. Since it offers mobile access, paperwork can be completed on the go. The software also allows for a custom welcome message and set up for a new hire buddy or team as well as the option to share a welcome video, company news, and more.
Cost: ADP's site says to call to get a quote or fill out a form online to get pricing specific to your business.
Ease of Use: The ADP site says that the software provides turnkey, personalized new hire onboarding that will allow them to do less paperwork and spend more time connecting with their coworkers.
Support: ADP offers phone support as well as a knowledge base with access to frequently asked help and support questions.
Best for: ADP Onboarding is for ADP Workforce Now clients with payroll and enhanced HR but without the onboarding feature. It is not yet available for clients of ADP TotalSource.
Zenefits
Zenefits' Hiring & Onboarding software allows new hires to self-onboard from a computer or mobile device – all before their first day.
Namely
According to the Namely site, its onboarding software automates tasks, safely stores new hire forms, and keeps you compliant with a delivered integration to E-Verify.
Features: With Namely, you can automatically send onboarding tasks to new hires and seamlessly collect onboarding forms – all in one place.
Cost: The Namely site doesn't include pricing information; instead, you can fill out your information to request a call.
Ease of Use: The Namely site says it makes life easier for you, your boss, and your employees.

91% of those using Namely say it makes it easier to access and manage employee data

.
Support: Namely's Help Community offers a library of educational resources, a client discussion community, and the option to create and view support cases. There's also a general phone support number you can call.
Best for: Namely is designed around the needs of small to midsize businesses.
Paycor
Paycor's website says that its onboarding solution helps organizations eliminate potential disengagement and reduce turnover by helping HR leaders connect with new hires before they even step foot in the door.
Features: Paycor's system streamlines manual administrative processes by automating tasks and tracking completions in one easy-to-access location. For enhanced compliance, the software ensures paperwork is filled out properly within required timelines. Plus, new hires get the convenience of a mobile-optimized experience where they can fill out information and acknowledge documents anywhere, anytime.
Cost: Paycor offers a

14-day free trial

. If you're not interested in a trial, you can call to request a consultation for pricing or submit an online form to request a quote from

their pricing page

.
Ease of Use: Paycor's site says its onboarding software significantly eliminates administrative work, saving time for more important tasks. According to Fit Small Business,

Paycor is easy to set up and use

.
Support: Paycor provides online resources for employees and administrators. If you can't get your question answered there, they also have a Paycor Support Center that you can use to contact them or access their enhanced knowledge base.
Best for: Paycor is ideal for small businesses or mid-market companies.
Bambee
The Bambee site says its software enables employees to digitally sign important documents, manage their employee file, and ask their HR manager questions that may come up.
Features: Bambee's system allows you to have full control over your HR policies and enables employees to quickly fill out forms and sign them digitally. Everything is stored online and centralized for easy reference.
Cost: According to Bambee's site, its onboarding starts at

$99/month

and goes up with the number of employees you have. The cost includes a simplified onboarding process as well as easy access to employee records, a platform to manage policies and e-signatures, and a dedicated HR manager for HR guidance.
Ease of Use: The editor at Business.com rated

Bambee's ease of use

at 9.9/10 for how intuitive and easy to use it is.
Support: Bambee offers a dedicated HR manager. The company's HR representatives are available Monday – Friday 9 am to 6 pm PST.
Best for: Bambee's site says it supports businesses of every size; however,

its solution is specifically for small businesses

.
Paychex
According to Paychex, its onboarding software will help employees eliminate stacks of paperwork and replace it with a streamlined online experience for new hires.
Features: Paychex's software provides online forms that you'll be able to verify employees have completed – either through mobile or laptop access. The system also allows you to provide new hire information related to specific training, policies, and procedures that they'll need to be successful in their new job.
Cost: No pricing information is provided on the Paychex site. Instead, employers can complete a form online to request pricing.
Ease of Use: Paychex says it's self-onboarding provides a user-friendly experience for employees with a streamlined system and easy-to-complete online forms.
Support: Paychex offers phone support as well as the option to submit a form for issue resolution.
Best for: Paychex's site says its solutions are for

small to medium-sized businesses

.
Freshteam
Freshteam allows companies to send documents to sign and collect them online before day one so all the mundane tasks are taken care of before a new hire joins.
Features: Freshteam allows employers to put together and send an onboarding kit with documents to sign electronically, forms to fill in, and security policies, handbooks, and other company materials to share in a few clicks. Plus, you can send reminders so you get all the information you need in the timeframe you need it.
Cost: Freshteam offers a 21-day free trial. After that, companies can pick from

different plans

that offer onboarding.
Ease of Use: Capterra rates Freshteam a

4.4 for ease of use

.
Support: Freshteam offers a dedicated support team. Plus, employers have access to a knowledge base with articles, a video library, and a user guide.
Best for: Freshteam is best for businesses of all sizes,

no matter how big or small

.
How do I choose the best employee onboarding software?
With so many vendors offering employee onboarding software, there's no definitive "best" provider for every business. The best onboarding software for your team willI depend on your unique needs.
To find the right fit, you'll want to evaluate your options based on what matters most to your organization. For example, if you're short on time and need to speed up implementation, finding a vendor that has a timeframe compatible with yours will be key. Additional areas you may want to consider include your vendor's support model, their costs and fees, and their experience with companies your size and/or in your industry.
As you evaluate providers, we'd be remiss if we didn't encourage you to consider Complete Payroll Solutions. At CPS, we offer user-friendly employee onboarding options with features like paperless benefits enrollment, self-service capabilities, and more! To find out if we'd be a good partner, visit our dedicated talent management page to learn more about what we offer.
in

HR , Talent Management , Onboarding