Choosing A Health Insurance Broker: What You Need To Consider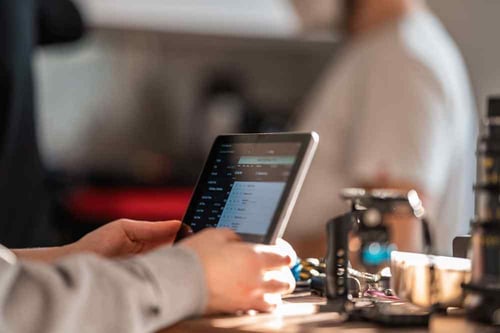 If you've decided using a health insurance broker is the best way for your company to help you get the best coverage at the most affordable price, you may be wondering how to choose the ideal partner. There are lots of brokers out there who can assist you, which can make it challenging to know if you're making the right decision.
Complete Payroll Solutions is a health insurance broker to thousands of businesses throughout the Northeast. That doesn't necessarily mean we're the best option for everyone in the area. But since we know the key factors that make an ideal partner, here we'll educate you on what to consider as you evaluate your choices.
In this article, we'll help you find the right broker by discussing some of the biggest things to think about as you assess your choices, including:
Experience
Qualifications
Advocacy
Support
Communication
Compliance Expertise
Day-to-day Administration
After reading this, you'll be ready to review the potential brokers on your short list and select the best one for your business.
7 Things to Consider When Selecting a Health Insurance Broker
To help you evaluate your broker options, here are 7 factors to think about as you review your choices.
1. The Health Insurance Broker's Experience
When it comes to experience, the number of years a broker has been in business is less important than their relevant experience. To start, find a broker that focuses on health insurance rather than one who may specialize in business or property and casualty insurance. And look for a broker that generally serves companies of your size. For instance, if you're a small company, it's more appropriate for you to partner with a broker that typically services similarly sized businesses or you risk not getting the time and attention you deserve. You'll also want to make sure your broker is knowledgeable in the industry so they can provide you competitive benchmarking.
2. What Are Their Qualifications
In order for an individual to serve as your broker, they'll need to have their license to sell health insurance in your state. This requires certain steps, such as pre-licensing study and passing a test. The broker will also need to take coursework so that they can earn continuing education credits to maintain their license and renew it at regular intervals based on your state. Be sure you ask about whether the broker you're working with is up to date with their credentials in order to best protect your business.
3. Client Advocacy
You'll want to find a broker who will hustle and work hard to find you the best plan and coverage for your needs. It's important to remember that a broker works for you and not the insurance carriers so they should be unbiased. Make sure that the brokers you're considering will show you a mix of choices and not just plans from one insurer or that they won't only push options like self-funding. Think of a broker like your personal shopper who's trying to find the perfect fit for you.
4. Ongoing Support
In addition to acting as your advocate, your broker should have a good support structure in place to be able to service you year-round. This means finding a partner who will do more than just email you a renewal quote before open enrollment but also check in regularly with you to understand how your needs may be changing and make sure your plan is working for you. Ultimately, a broker should understand your goals and be invested in your future.
5. Open Communication
Your broker should solicit feedback from your employees about what they're looking for in a plan. This type of open communication can help the broker identify the best coverage match. For example, if you have all young employees, they may be more interested in having a plan with a higher deductible and lower premium costs. In addition, once you select a plan, be sure the broker will explain the benefits to your workers clearly and in detail so they understand what's being offered and know how to maximize their coverage. This means they should offer everything from open enrollment meetings to ongoing education.
6. The Health Insurance Broker's Compliance Expertise
Compliance with laws like the Affordable Care Act (ACA), ERISA, HIPAA, and others is tricky so you'll want to be able to lean on your broker's expertise to help ensure you're following all the rules and keep you fine-free. So, for example, if your business is covered by the ACA, you'll need to make sure you offer a plan that's affordable for your workforce. As you talk to brokers, assess their knowledge and ability to help you understand the legal requirements for your plans and keep you ahead of benefits compliance issues.
7. Day-to-day Administration
A big reason to use a broker is to free you up from some of the administrative tasks that come along with offering health insurance to your employees. To maximize the benefits of this relationship, ask what types of daily tasks the broker will handle. For example, will they handle new hire enrollments, and do they have the technology to make that process paperless and seamless? You'll also want to look for a broker that gives you access to one dedicated account manager for all inquiries that come up in order to get answers to your questions quickly.
How to Choose the Right Health Insurance Broker
There's a lot to think about when selecting a broker. As you evaluate your choices, it's a good idea to compare them in these 7 areas. As you complete this process, Complete Payroll Solutions may be a good fit for you.
We are ideal for businesses that:
Are small or mid-sized, with 100 or fewer employees
Want a partner who is invested in finding the best health plans for you and your employees
Provides open communication with you and your employees to positively impact your employees' feelings about your plan and your company's brand
Provides a fully integrated paperless benefits administration platform
Learn more about Complete Payroll Solutions' brokerage services to find out what you can expect when working with us.
in

Benefits , Health Insurance