Hiring Veterans: Everything An Employer Should Know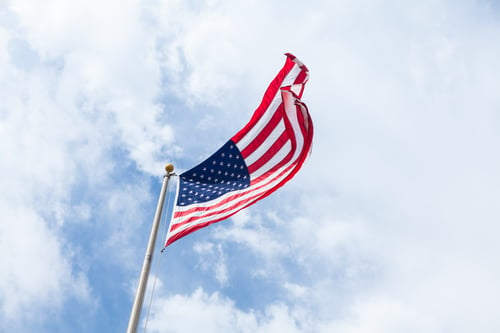 There are about 18 million veterans in the US, a sizable number of potential employees to tap in today's tight labor market. But if you've never hired a candidate with veteran status before, you may wonder whether there are any special considerations you need to be aware of when recruiting.
Complete Payroll Solutions' certified HR professionals assist thousands of employers on hiring and onboarding workers, including veterans. While veterans bring numerous benefits to the workplace like their teamwork, quick thinking and discipline, there are some unique considerations when hiring these employees. To help you understand how to successfully bring on veterans in your workplace, here we'll discuss:
How can I attract candidates with veteran status?
Am I allowed to ask about veteran status during the hiring process?
Do I have to afford special protections to veterans in the workplace?
Are there special reporting rules for veteran employees?
What tax credits are available for hiring veterans?
After reading this, you'll know how to effectively incorporate military veterans into your hiring strategy to reap the benefits these individuals can provide your organization.
How can I attract candidates with veteran status?
While traditional recruiting strategies may reach veterans, you may also want to consider special efforts designed to attract these candidates. Some ways you can do this include:
Use veteran-friendly language: In your job postings, make it easy for veterans to see how their experience can be utilized in the role. For example, you could list military positions that would translate well. CareerOneStop offers a civilian-to-military occupation translator that can help.
Advertise on military-focused sites: Several sites enable you to advertise open positions, including the MilitaryTimes job board, HireVeterans.com, RecruitMilitary.com, and VeteranJobListings.org. There are also specialized social media groups where you can post your positions.
Partner with organizations: The Veterans' Employment and Training Service (VETS) has Regional Veterans' Employment Coordinators that can help connect you to veterans. Or you may want to consider engaging with groups like Hiring Our Heroes, which offers veteran hiring events and through Fellowship Programs. MilitaryHire also provides support for companies looking to hire military veterans, including assistance with developing a military hiring program.
Educate hiring managers: A veteran may not make it clear how their military experience translates to your open position so make sure those hiring understand the value of veteran employees. And in interviews, managers may need to adapt their usual interview questions to try to assess transferable skills. For example, a good question may be "Describe a situation during which you had to solve a problem?"
Invest in training: If a candidate's skills and abilities aren't exactly on point, invest in career development that can help them make a smoother transition like coaching and mentoring opportunities. These efforts can also boost their loyalty and retention.
Am I allowed to ask about veteran status during the hiring process?
While federal contractors are required to ask applicants about their protected status under the Vietnam Era Veterans' Readjustment Assistance Act of 1974 (VEVRAA) to ensure they're not discriminating against veterans and are actively trying to recruit them, you may still want to ask about a candidate's service if your goal is to attract more veterans.
If you do, you should include a question on your job applications so they have the chance to voluntarily disclose their former military status. You can also ask certain other questions of applicants during the recruiting process, such as about their:
Dates of military service
Duties performed
Rank
Pay
Training received
However, it's important to note that there are some questions you can't ask veterans. For example, if you're covered by the Americans with Disabilities Act (ADA), you can't ask whether they have PTSD or about other mental health issues. It's also a good idea to avoid asking about the reason a service person was discharged from the military.
Do I have to afford special protections to veterans in the workplace?
Once you hire a veteran, there are federal laws that provide protections for veterans in the workplace, including those with disabilities. These include:
The ADA: Title I of the ADA, which is enforced by the US Equal Employment Opportunity Commission, prohibits private and state and local government employers with 15 or more employees from discriminating against individuals on the basis of disability in all aspects of employment like promotions or job assignments. Any veteran with a disability who meets the ADA's definition is covered, even if it's not service-connected.
Uniformed Services Employment and Reemployment Rights Act (USERRA): This law prohibits employers from discriminating against employees on the basis of their military status or obligations. That means you can't deny a service person initial employment, reemployment, retention in employment, promotion or any benefit of employment because of their military status. If a veteran has a disability that was incurred in or aggravated during their service and they're returning to a position in your company, you need to take reasonable efforts to accommodate the disability and return them to the position they would have held if they hadn't performed military service.
Are there special reporting rules for veteran employees?
If you decide to hire veterans and you're a federal contractor or subcontractor with a contract of $150,000 or more, you'll need to track and annually report to the Secretary of Labor the number of employees in your workforce who are protected veterans covered under the VEVRAA. You'll do this on VETS-4212, which is due on September 30 annually.
The US Department of Labor has a VETS-4212 Report Advisor which can help you determine if you need to submit the form. You can submit your form electronically or by email or mail.
What tax credits are available for hiring veterans?
While you'll reap other benefits in your workplace from hiring veterans due to their skills and talents, you can also take advantage of tax credits as well in certain situations. Three credits that may be available to you are:
Work Opportunity Tax Credit: This is a federal tax credit for businesses that hire individuals from certain targeted groups, for example, a veteran whose family receives food stamps.
Returning Heroes Tax Credit: With this credit, you can get an incentive for hiring unemployed veterans. If you hire a veteran who has received unemployment compensation for at least 4 weeks, you're eligible to claim a tax credit of 40% of the first $6,000 of wages, up to $2,400. If you hire veterans who received unemployment for more than 6 months, you can claim a tax credit of 40% of the first $14,000 of wages, up to $5,600.
Wounded Warriors Tax Credit: You can receive credit of 40% of the first $12,000 with a maximum of $4,800 if you hire a veteran with service-connected disabilities within 1 year of being discharged from the military. If you hire a wounded veteran who has been receiving unemployment for more than 6 months, the credit is 40% of the first $24,000 of wages, up to a maximum of $9,600 per veteran.
Many states also offer tax credits for hiring veterans. For example, New York has a Hire a Veteran Credit if you hired a qualified veteran between January 1, 2014, and before January 1, 2021, and employ them for 1 year in New York state for at least 35 hours a week.
The Best Way to Recruit Veterans in Your Business
Many veterans have work experience that will be valuable in your workplace. But you may need to follow certain rules when hiring a veteran. If you haven't recruited military service people before, you may be overwhelmed by the laws that may cover your situation.
To help you effectively and compliantly include veterans as part of your strategic talent plan, Complete Payroll Solutions' HR professionals can help you create appropriate job postings, advertise positions, interview compliantly, onboard and maintain a workplace that operates within the bounds of the law. We may be an ideal outsourced HR partner for you if you:
Want comprehensive services across the full employment life cycle
Prefer the option to get support live or on demand
Seek assistance from professionals with industry certifications
However, we know we're not right for every business. If you're interested in outsourcing recruiting, read our next article on the factors to consider when choosing a recruiter.
in

HR , Hiring , Talent Management