The Top 9 Reasons You May Want To Consider Switching Payroll Companies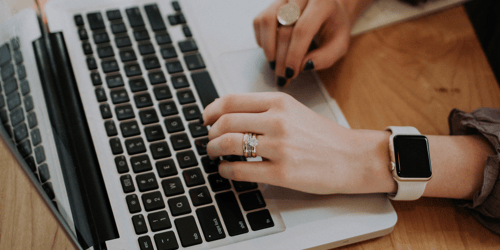 If you're currently using an outsourced payroll provider but are worried they may no longer meet your needs, you may be wondering if your vendor remains the best choice for you. As you think about switching payroll companies, there are some key factors to consider that may make you realize it's time to make a move.
In this article, we'll explore the top 9 reasons it may be time to switch payroll companies. After reading this, you'll have a good idea about whether you should stay with your current provider or look for a new one.
9 Reasons to Switch Payroll
As you consider whether switching payroll companies or staying with your current provider is the right choice for your business, here are some signs that you may be ready for a change.
1. You're paying too much.
The general rule of thumb is that outsourced payroll will cost around $200-$250 per employee per year. However, your total price will be based on the scope of your engagement with your vendor. For example, some companies include quarterly tax filing in their standard base fee while other vendors charge a separate, add-on cost for that service.
If you think you're paying too much, ask for a breakdown from your current provider or ask if they offer bundled options or packages that will give you a price break when you implement multiple services. The key is to make sure you are getting the best value from your partner – whoever you use.
2.

The service levels aren't what you expect.
With many payroll companies, you'll get dedicated support during implementation. But typically, the process is fairly automated after that and you won't have much contact with the vendor unless there's a problem. However, this model may not work for you.
For example, if you're growing and adding employees frequently, you may want to be able to reach a live person to help you set up new workers. Or if you have a question, you may want to be able to contact the same person each time who is familiar with your business to make it faster and easier to get a resolution.
If you're not able to get timely responses, access needed support, or get the personalized attention you want, it may be time to consider switching payroll companies to begin working with a vendor who can better meet your needs.
3.

You've experienced errors.
By automating payroll processing with an outsourced provider, you'll avoid manual, paper-based processes and errors. But that doesn't mean payroll companies never make mistakes. In fact, ADP recently erroneously reversed EY's payroll, impacting about 55,000 staff in the US. And a mistake like that can have a big impact on morale. In fact, just two payroll errors would cause 49% of employees to start job hunting.
If you've experienced a problem with your vendor, you may want to look for a new provider who has technology that helps eliminate common errors. You'll also want to confirm that they'll be responsible for timely and accurate payroll processing and tax filings and any penalties you may incur because of their mistakes to reduce your exposure.
4.

Employees want more self-service options.
One of the primary reasons to use a third-party payroll provider is to improve employee satisfaction, and a key driver of that is greater convenience through self-service. If your current partner doesn't offer an online portal where employees can log in to look up pay data, download their paystubs and W-2s, and change their personal information, you may want to find a vendor that provides this technology. Not only will self-service free up your HR team from answering payroll-related questions, it will empower and engage employees for enhanced loyalty.
5.

You're worried about security.
When you hand off payroll to an outside vendor, it's understandable that you may be concerned about the security of your data, especially as the incidents of cybercrime continue to rise each year. In particular, since payroll contains so much sensitive information, it's increasingly a target – and even payroll companies are subject to attack.
Because courts and state laws hold employers accountable for payroll breaches even if a third-party payroll provider was breached, you'll want to feel confident that your vendor is taking adequate steps to protect your data. Ask to review their policies and procedures they have in place to keep your information safe, and what protocols are in place in the unlikely event of a breach. If you're not satisfied with what you learn, it may be time to look for a vendor that employs more robust cybersecurity best practices.
6.

You want more services.
If you originally partnered with your vendor when you had just a few employees and pretty basic payroll requirements but are starting to grow, you may have more HR needs as well. For example, you may need help with hiring and onboarding or offering health insurance or a retirement plan.
If your current vendor doesn't offer the level of service offerings you need, it may be time for a partner who can provide assistance in all areas of workforce management. Many payroll companies offer comprehensive and integrated payroll, HR, benefits, and compliance support all in one place that will scale with you and can handle the complexities of future expansion as your business evolves.
7.

You still spend too much time on payroll.
A main benefit of outsourcing payroll is to free you and/or your team up. That's because your provider should take care of all the daily, weekly, and monthly tasks involved with paying your employees and keeping up with taxes. As a result, it should take you just minutes each pay period on payroll. For example, with Complete Payroll Solutions, you'll spend less than 15 minutes to complete your payroll.
If you find you're still spending a lot of time on payroll tasks, or trying to access support you need to complete your payroll, it may be time to look for another partner. If you decide to evaluate other options, ask about their processes and timing involved so you know what to expect. And find out what kind of support they offer if you need assistance, whether that's do-it-yourself (DIY) online resources or live service that may help you answer any questions more quickly.
8.

You want more technology integrations.
Whether you're using existing software systems to run your business or even just Excel, your payroll provider's system likely integrates seamlessly since most solutions today are plug and play. But as your business grows, you may find that you need additional applications to enhance efficiencies and data sharing across platforms.
If you're concerned your payroll provider doesn't have the integrations with popular third-party solutions that you need, ask if they can easily pair with the tools you plan to use. If not, switching payroll companies may be the best move for your business. Many providers even have a marketplace on their websites that lets you see their integrations to make your search for the right partner easier.
9.

Your business has compliance concerns.
Another important advantage of using an outsourced payroll provider is to help ensure compliance with various federal and state wage and hour laws, payroll tax regulations, and more. As you grow and increase your employee count, you may trigger even more oversight. Or if you have remote employees in multiple states, you could be subject to various other laws.
If you're not getting proactive updates from your provider about any changes or responses to evolving legislation, or worry that they're not giving you enough guidance, you may be thinking of switching payroll companies to ensure you can avoid fines or penalties. If you start looking, confirm the vendor has the knowledge and expertise to guide you on legal requirements and ensure you get compliance right.
Is Switching Payroll Companies the Best Choice For My Business?
As you can see, there are a lot of reasons you may feel it's time to change your payroll vendor to best suit your needs going forward. Whether it's one we discussed or another issue that's pushing you towards switching payroll companies, if you decide it's time for a new payroll company, you may be worried it may take too long or be too overwhelming to switch. However, there's a lot less time and effort involved in transitioning than you may think. Read our next article on what's involved when moving to a new payroll provider.