What To Consider When Choosing A Workers' Compensation Agent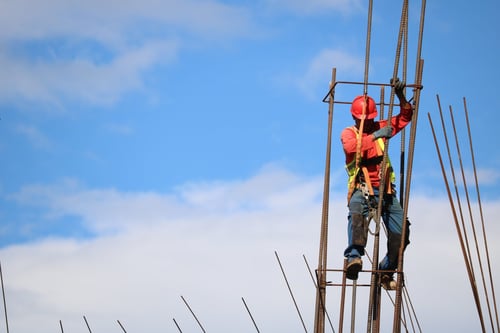 Almost every business with employees is required to carry workers' compensation insurance. While some companies choose to buy coverage directly from an insurance carrier, many businesses instead opt to work with an agent to lead them through the process. But with so many agents on the market to help you, it can be overwhelming to decide on the best match for your business.
For over 18 years, Complete Payroll Solutions has been helping companies secure coverage at the most affordable price. We know we may not be the right partner for every business, but with our deep experience, we know the essential factors to consider as you select a workers' compensation agent.
To help you decide, in this article, we'll discuss some key considerations when it comes to finding the right agent, including:
Coverage
Service
Cost
Technology
Expertise
Safety support
Claims management
After reading this, you'll be prepared to evaluate workers' compensation plan agents and identify the best choice to help protect your business and your employees.
7 Considerations when Choosing a Workers' Compensation Agent
To help you select a workers' compensation agent to meet your company's insurance needs, here are 7 things to consider as you evaluate your choices.
1. Coverage
When it comes to workers' compensation coverage, the policies are pretty standard in terms of the benefits they provide, known as Part A of the policies, which extend coverage for an employee's:
Medical care
Lost wages
Disability
Rehabilitation
Death and funeral services
There's also a Part B employer's liability coverage. The way this works is that when an employee accepts workers' compensation insurance, it bars them from coming back and filing a lawsuit against the employer for anything except the following:
Loss of consortium
Third-party over actions
Consequential injuries
Dual capacity claims
You'll want to find an experienced agent who can walk you through your coverage options and make sure your policy is appropriate for the protection you need, especially if you work in a high-risk industry like construction.
2. Service
When a workplace incident occurs, it can be a difficult time for you and your employee. So you want to make sure you select an agent who is easy to work with in case you have questions about your claims, premiums, or other issues. When you're evaluating agents, ask about whether you'll have access to a dedicated professional to work with or if you'll have to contact the company through a call center.
3. Cost
There's no typical cost you can expect to pay when it comes to workers' compensation. Instead, what you'll pay in premium primarily depends on 3 factors: your estimated payroll, your claims history and your class code, which is a number set by the National Council on Compensation Insurance or states that relates to the level of risk associated with the work your employees do. You should look for a workers' compensation plan agent who can take all of these factors into account and find you the best rates and coverages available by quoting from multiple insurance carriers. And see if they plan to provide an annual policy review since your operations may change each year and that could affect your pricing.
4. Technology
Depending on the factors we just discussed, you may be worried about high premiums for your workers' compensation coverage. To help you manage costs, ask the agents you're considering whether they offer a technology platform that allows for pay-as-you-go integration with your payroll. With this approach, you'll eliminate up-front costs because your premiums will be based on real-time payroll volume.
5. Expertise
Workers' compensation is highly regulated and can be extremely complex since each state has different rules. When you look at agents, you'll want to find out how experienced they are and understand their familiarity with the state laws. Given the specialized nature of workers' compensation, it's also a good idea to find an agent who specializes in workers' compensation and other business line products rather than one who primarily offers personal line products like homeowners' insurance.
6. Safety Support
Since a key way to reduce the cost of your workers' compensation premium is to decrease your risk of illnesses and injuries, you'll want to find an agent who will be your partner in mitigating future claims. Some agents may offer assistance by providing safety and risk management tools such as access to safety consultants or even on-site visits on safety procedures, loss control programs, return to work plans and more.
7. Claims Management
Millions of workplace injuries occur each year. Despite your best efforts to run a safe workplace, accidents may still occur. When they do, you'll want an agent who can help you successfully manage the claims. As you do a review of potential agents, find out what level of claims support they offer – and that doesn't mean not paying a claim! Ask how the agent can help ensure your employees get access to the care they need as quickly as possible and offer resources to help you plan for their return to work. The goal of claims management should be a successful outcome so that your injured worker can get back to the job.
How to Choose a Workers' Compensation Insurance Agent
You have lots of options when it comes to finding the right workers' compensation agent. As you assess your options, you'll want to narrow your choices down and compare them in these 7 areas. While reviewing your choices, Complete Payroll Solutions could be a good fit for you if you:
prefer to secure coverage from a company that has its own internal insurance agency rather than working with an affiliate or third-party agency
want the option to get pay-as-you-go workers' compensation for more accurate premiums that are spread out over your payroll cycle
are already a payroll client and want to streamline workers' compensation administration through seamless integration with your payroll solution
If we sound like the right fit for you, the next step is to view our workers' compensation offerings.