What To Consider When Choosing An HRIS For Your Business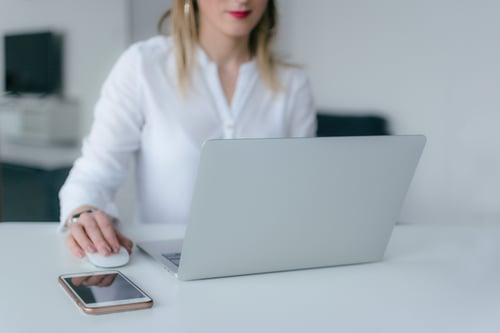 As you grow, it can be time consuming and challenging to handle all the HR tasks associated with managing your workforce. One of the best ways to alleviate your burden and boost efficiency is with an HRIS system. But with so many choices available, how do you decide the best one for your company?
Complete Payroll Solutions offers HR consulting to companies of all sizes and we often back up our services with personalized HRIS technologies for a range of HR activities like hiring, onboarding, and performance management. While that may make us a little biased, we also know the factors businesses should consider when looking at solutions to find the right HRIS.
In this article, we'll help you identify the ideal HRIS for you by looking at the key considerations you should think about when evaluating vendors, including:
Features
Technology requirements
Cost
Implementation
Support
Scalability
After reading this, you'll have the confidence to make a decision about which HRIS system is the best option to help you as you grow.
6 Factors to Consider When Selecting an HRIS
1. HRIS Features
Each HRIS is slightly different in terms of the features they offer but typical functions include:
Recruitment/applicant tracking
E-Verify
Background checks
Onboarding
Benefits enrollment
Performance reviews
Position management
Compensation management
Employee self-service
You'll want to do a needs assessment before you invest in a system to understand your must-have features now, and what you'll want as you grow. Depending on what you discover, you can start with a basic package and add on functions, or modules, as you need them or start off with a comprehensive system that includes everything you may want. Once you settle on an approach, you'll want to find out if the vendor's offerings are consistent with your needs and goals.
2. Technology requirements
Many HRIS systems today are cloud-based, which reduces your overhead and new equipment purchases, so find out if the vendor you're considering offers online solutions. Either way, you'll want to make sure the HRIS you select integrates seamlessly with any other systems you have in place to avoid upgrades in your technology. So check to see whether the HRIS will connect with your other internal business systems as well as outside vendors, especially if you're using different solutions for managing functions such as payroll and time and attendance. Or you may want to look for one platform that can handle all of these activities. You'll also want to check the vendor's security protocols since so much sensitive data will be stored in their database. Be sure to ask about their internal controls and their security audit information and procedures.
3. Cost
Typically, HRIS providers will charge a per employee per month (PEPM) cost. On average, you could expect costs ranging from $1 to $15 per employee per month for a system depending on the features you select. Generally speaking, you'll be at the lower end of that range for more basic systems and see higher prices as you add on more functionality. Once you've settled on what features you need, check with the providers you're considering to find out exactly what their system will cost you. It's also important to ask if you'll have to pay a one-time setup fee to cover the costs of configuring your solution as well as upfront training and support.
4. HRIS Implementation
Since the goal of an HRIS is to free you up so you can focus more on revenue-generating activities, you'll want to find out about the process and timing for implementation and any effects on your day-to-day operations while it's underway. It's also important to find a flexible provider who will implement the HRIS features in order of importance to you – and not their priorities – and one that has a hands-on project manager who can help you make sure you're getting the most out of the automation an HRIS affords to eliminate more of your daily, manual tasks. While asking about their implementation support is important, it's a good idea to see if you can get references of customers who have gone through the various stages of onboarding.
5. Support
Once the implementation phase ends, ongoing support for your HRIS should begin. Verify that the providers you consider offer a dedicated service model once their system's live for any support needs. Having the same team of service professionals who know you and your system well can help ensure you fully utilize your HRIS to get the most out of it and identify any training or continuing education if there are gaps to adoption. Also, since the software industry is ever-changing, find out how software updates and enhancements will be communicated to you so you can make sure you're always optimizing your use of the HRIS.
6. Scalability
To ensure your HRIS can support you as your business grows, you'll want to confirm that the systems you're looking at are designed to integrate not only with legacy platforms but also new technologies you may be interested in adopting down the road like direct carrier connections, accounting/ERP systems, job costing applications, eLearning programs, and more. That way, you won't have to worry about switching platforms to get the features you need to reach your goals. Since the system you select may offer more functionality than you need now, you'll want to make sure you take advantage of it as your business evolves. The key to doing this is driving adoption so you should find a user-friendly system that engages staff to leverage the tools and maximize their use of the system.
How to Choose the Best System that Engages Staff to Use the HRIS for Your Business
There are a lot of things to think about when it comes to finding the ideal HRIS. As you evaluate your options, it's best to narrow down potential systems and compare them in these 6 areas. While reviewing your options, Complete Payroll Solutions could be a good fit for you if you want:
The choice of multiple systems so you can get the right platform for your needs
An experienced, dedicated implementation team focused solely on setting up your HRIS
To be able to contact support directly and not get routed to a call center
Industry-leading technology that can scale to accommodate future growth
The ability to access additional HR outsourcing services from the same vendor
If Complete Payroll Solutions sounds like a good match, read our next article about our HRIS offerings to find out more what you can expect from our solutions.
in

HR , HRIS , HR Software , Technology