Selecting A COBRA Administrator: Are CPS' Offerings Right For You?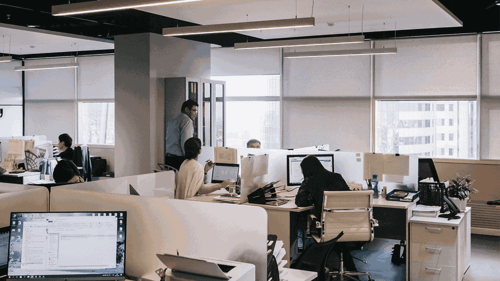 If you have 20 or more employees, you need to offer Consolidated Omnibus Budget Reconciliation Act (COBRA) coverage. And with a tax penalty of $110 per employee per day of noncompliance, it is critical your organization administers COBRA correctly. Since there's so much at stake, many employers choose to outsource the day-to-day tasks involved to a COBRA administrator. If you decide to go this route, is Complete Payroll Solutions the best approach for your business? Let's find out.
In this article, we'll discuss COBRA administration requirements, what Complete Payroll Solutions (CPS) offers, and the COBRA administration fee with CPS. After reading this, you'll be able to decide if CPS may be a good fit for your business.
What does a COBRA administrator do?
If your business is covered by COBRA because you have 20 or more full-time equivalent employees and offer group health plans, the primary administrative task you'll need to worry about is following notice procedures. A COBRA administrator can take on the responsibility for providing notices to participants, which include:
Summary Plan Description (SPD)

: This document describes COBRA rights provided under the plan, such as what benefits are available, the rights of participants and beneficiaries, and how the plan works. ERISA requires group health plans to give each participant a SPD within 90 days after becoming a plan participant.

General Notice

: The COBRA general notice describes the rights of employees and their spouses and must be provided within the first 90 days of coverage. Group health plans can satisfy this requirement if the SPD includes the general notice. A

model general notice

can be found on the Department of Labor's site.

Qualifying Event Notice

: If a qualifying event occurs, you may need to notify the health plan that an employee is eligible. As an employer, you're only required to notify your plan if you've terminated or reduced the hours of an employee, the employee passed away, or they became eligible for Medicare. Otherwise, for example, in the case of divorce, it is up to the employee or qualified beneficiary to notify the plan.

Election Notice

: After the plan receives notice of a qualifying event, it must provide the qualified beneficiary an election notice within 14 days that describes their rights to continuation coverage as well as how to make an election. Again, the DOL has a

model election notice

on its site.

Unavailability of Continuation of Coverage Notice

: When a group health plan denies a request for continuation coverage or extension request, the plan must give the denied individual a notice of unavailability of continuation coverage within 14 days of receipt of the request.

Early Termination of Coverage Notice

: If continuation coverage is terminating early, such as when premiums aren't paid in full on a timely basis or the participant begins coverage under another group health plan, you need to give the beneficiary a notice of early termination as soon as practicable after you make the decision.
In addition to notice rules, your COBRA administrator can make sure to meet other requirements as well like providing qualified beneficiaries an election period – a certain amount of time to allow them to decide if they're going to opt into continuation coverage. This period has to be at least 60 days from the date of the qualifying event or when the election notice was provided – whichever is later. And they'll ensure you continue to offer the exact same coverage as what's currently available under the plan to other similar employees – a requirement for COBRA.
Can I handle COBRA administration myself?
As you can see, there are a lot of details and deadlines to keep track of for compliant COBRA administration. While you may choose to take on these tasks yourself, many companies choose to outsource administration to a COBRA administrator who can:
Keep track of COBRA processes and timeframes

Limit your liability since COBRA administrators typically assume financial responsibility for their errors (but not yours)

Minimize costs of in-house resources such as IT

Provide a buffer between former workers and your company

Free you up to focus on more strategic activities
What's included when CPS is your COBRA administrator?
If you decide to outsource COBRA administration to Complete Payroll Solutions, we can handle the following tasks for your business:
Eligibility

: CPS handles processing eligibility with the carriers.

Notice distribution

: Our system automatically provides all current federal and state continuation COBRA notices and updates, as necessary.

Elections:

We offer both online or paper elections for those eligible.

Premium collection and processing:

With Complete Payroll Solutions as your COBRA administrator, employees can pay by debit or credit card or by automatic ACH.

Web-based reporting:

We offer a website for reports that employees and employers can access.

Support

: We offer both web and phone support for you and your employees.

Compliance

: We provide regulatory updates and assist with

compliance

.
How much is the COBRA administration fee at CPS?
For our full-service approach to COBRA that we just described, Complete Payroll Solutions charges a one-time initial set-up fee of $150 and $350 per year for administration. That cost is the same no matter how many employees you have whether they are COBRA eligible or not.
Is CPS the best COBRA administrator for my business?
COBRA rules and requirements can be complicated. To mitigate your risk of non-compliance and costly penalties, a COBRA administrator is a good option to ensure you understand – and meet – your requirements.
As you evaluate administrators, Complete Payroll Solutions may be a good fit for you if you:
have 1 or more COBRA-eligible employees

want an experienced team with decades of COBRA administration experience

prefer one-on-one, live support from an assigned client relations specialist instead of automated help
For more information to help you decide if CPS' COBRA administration services may be a good choice for your business, visit our pricing page.
in

Benefits , Health Insurance , COBRA