What Is Compensation Management and Why Is It Important?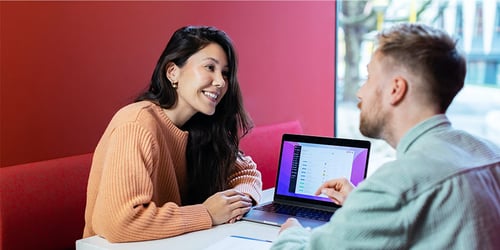 Making sure you're offering competitive compensation is critical to attracting and retaining top talent. But there's more than just pay to consider. A comprehensive approach to compensation management should take into account all of the components that make up a worker's total pay package. Not sure what you should include to make sure what you're offering is hitting the mark? Let's find out.
In this article, we'll describe what compensation management is, why it's important, the types of compensation you could include, and how to best position your package to current and prospective employees. After reading this, you'll know the steps to take to implement a compensation management strategy in your organization.
What is compensation management?
Compensation management is the strategic approach to the value you provide employees for their work, which includes pay and any benefits that make up their total reward. We'll discuss next all of the components that contribute to an employee's compensation that you may opt to offer.
It's important to note that compensation management is an ongoing effort. You'll want to review your offerings every year to ensure you stay compliant with pay equity laws, remain competitive, and continue to meet the needs of employees – or whether there are opportunities to improve.
What types of compensation are there?
As you consider your compensation packages, your compensation manager will want to evaluate all the possible types of rewards you can provide to employees. These include things like:
Cash Benefits
Hourly pay or salary

Commission

Bonuses
Non-cash Benefits
PTO

Insurance like medical, dental, life, and disability

Retirement plans

Employee assistance program

Discounts

Stock options

Gym memberships

Child care

Free food

Tuition assistance and other financial wellness perks
How does compensation management work?
Compensation management should be a well-planned and thoughtful process that aligns with your company's vision and business strategy. There are several steps you can take to make sure you're where you should be.
Understand what you're able to pay. Even if you're striving to understand what your company should pay, it's important to know first what you can afford.
Leverage compensation management tools. There are solutions that can help you put together the right mix of rewards and benchmark against your industry and location – or national rates if you're hiring a remote worker. These tools will allow you to compare rates by roles, manage compensation, add variable programs like merit, or recommend adjustments. Some compensation management software even lets you do "what if" modeling to help you make decisions and how they may impact your budget.
Dig deeper into your most direct competition in the local area. Find out what they're offering that may not be readily apparent from the data. For example, do you know if your competitors are giving signing bonuses?
Learn the most meaningful benefits for employees that you'll want to consider including in your package. For instance, health insurance remains the number one employee perk, yet other offerings like financial wellness benefits are becoming increasingly important.
Determine indirect perks employees want such as training or flexibility that can factor into your strategy. As you evaluate your budget and needs, you may find it's more feasible to offer these types of intangibles if you can't offer salaries at the top of the range.
Why is compensation management important?
A sound compensation management strategy can help your company realize several important benefits:
Improved Loyalty and Retention: A competitive compensation package can be the difference between employees choosing to work for you or for another employer. In fact, compensation is the main driver of employee turnover;

55% of workers quit to take jobs with higher compensation

.
Greater Productivity: If it's designed right, the total compensation package you provide employees can help drive engagement and productivity since workers who feel valued and appreciated are more likely to be motivated to do a good job.
Better Morale: If employees feel they're underpaid for the work they're doing, morale can suffer. A competitive compensation package, on the other hand, can make employees feel more satisfied in their roles and contribute to a positive workplace culture.
Enhanced Reputation: With a competitive job market now and projections of a growing talent shortage in the future, taking steps to evaluate and improve your compensation package can go a long way to improving your standing as an employer of choice in the market.
To reap these advantages, you'll want to make sure you communicate the value of what you're giving employees so they understand what they're getting as their overall compensation. One way to do this is with a total compensation statement that you provide employees every year.
Remain Competitive with the Right Compensation Management Tools
The key to effective compensation management that helps your company achieve its goals is to develop a comprehensive strategy to provide fair wages, reward your top performers, and reduce flight risk. With so many factors to consider in the equation, it can be overwhelming to create this strategy alone. An outsourced HR provider can help you by running salary surveys, providing total reward statements, and providing complete benefit summaries. Learn about Complete Payroll Solutions' HR solutions to see the compensation support we offer businesses.