7 Things Every Entrepreneur Should Consider When Launching A Startup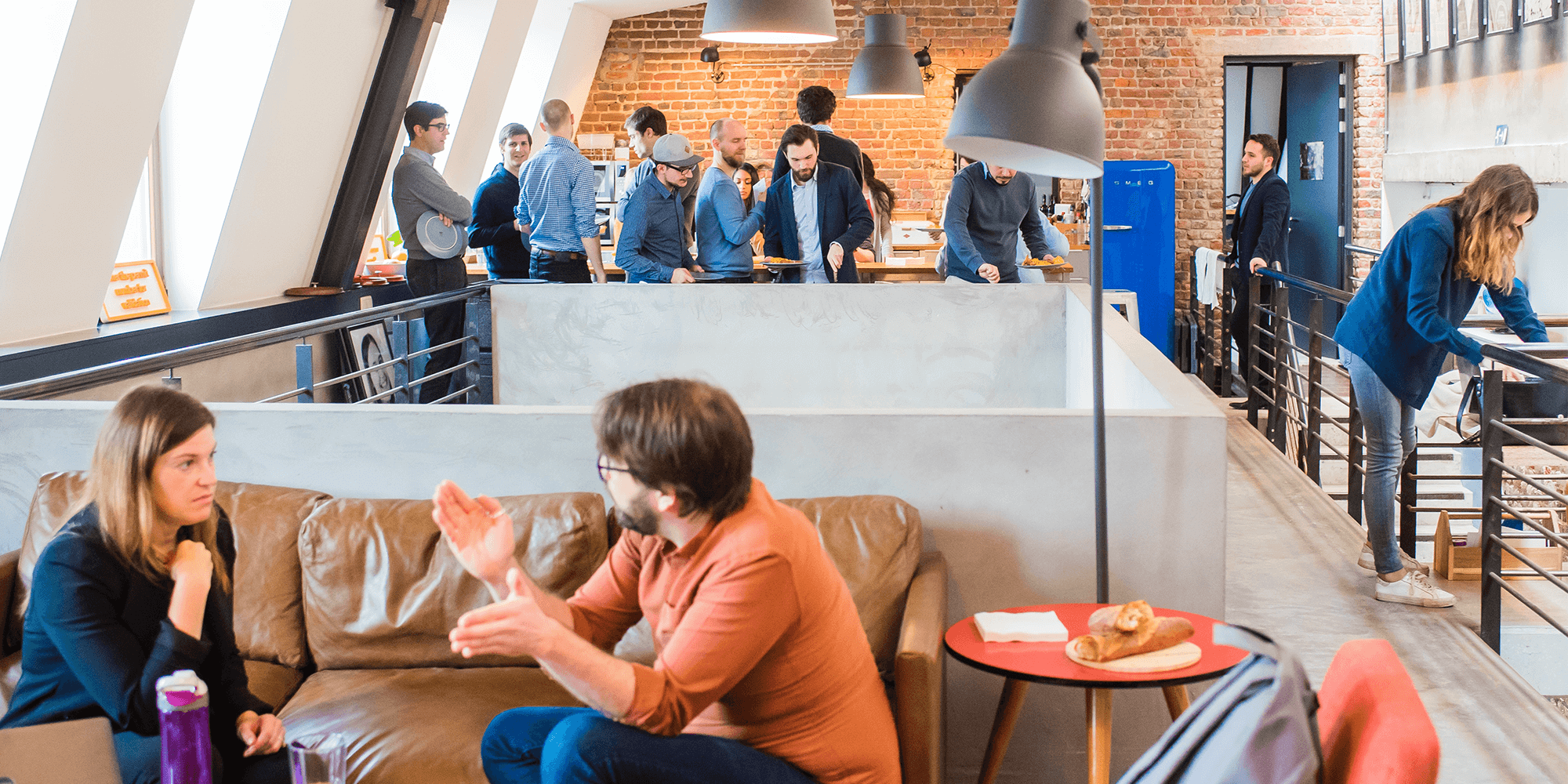 Have a great business idea? That's the first step to starting a business. Yet there are many other factors you'll need to take into account to get a successful venture off the ground. Just what do you need to know as an entrepreneur when launching a startup? Let's explore the key considerations.
In this article, we'll discuss the legal considerations like your new business' structure, funding your company, hiring the right team, establishing a positive workplace culture, and more. After reading this, you'll know what to think about to get your startup off to a successful start.
7 Factors to Consider for Startups
Launching a startup requires a number of considerations. Here are 7 to think about as you get your company off the ground.
1.
Pick Your Legal Structure
When it comes to your startup's business structure, you have 5 entity types to choose from, and each has its advantages and disadvantages. Be sure to consider each one carefully to best protect your personal assets from any debts or liabilities.
Sole Proprietorship: If you're a solo entrepreneur, you'll likely choose this option. It's also easy since you don't have to worry about any legal filings. If you have plans to grow, however, this type of entity may not be best because your personal assets are at risk for the debts and liabilities of the business.
Partnership: Going into business with others? Then you may want to think about forming a partnership. This entity can be a good choice if you want to test your idea before forming a more formal business.
S Corporation: This type of entity gives your business favorable tax treatment so you're not double taxed like a C corporation, yet still gives you the option to convert to a C corporation if you choose. Since there are special limits on S corporations and you must file to get S corporation status, be sure to check

the IRS website

for more information.
C Corporation: Typically used for larger organizations, this structure gives owners the most protection from personal liability. However, be aware that the cost to form a corporation can be higher and this type of entity generally requires more of your time for administrative tasks like recordkeeping and reporting. Profits of C corporations are also subject to double taxation: once when your business makes a profit and again when dividends are paid to shareholders.
Limited Liability Company: With this type of business entity, you realize the limited liability features that a corporation provides, meaning that your personal assets like your house or savings won't be at risk. But you also get the tax benefits of a partnership since you'll pay a lower rate than you would if you formed a corporation.
2.
Fund The Startup
Since start-up costs can run around $3,000 for a microbusiness, you'll want to think about how you're going to fund your business to secure enough capital. That could mean a loan, self-funding, credit cards, crowdsourcing, venture capital, or investors like friends and family or angel investors. When launching a startup, you'll want to carefully consider your options based on the amount of control you want to maintain over your business as well as the personal risk you're willing to take.
3.
Get the Required Licenses
While not required for every type of business, if your startup falls within a category that's regulated by your state or municipality, you'll want to secure any needed license or permit to operate in compliance. Some examples of these include business permit or license, occupational (industry-specific) license, seller's permit, sales tax license, and others. Before you open your doors, be sure to check what's required to avoid fines, penalties, or denial of operation.
4.
Hire The Right Team
As a startup, you may not plan to hire workers right away. But if you do, you'll want to bring on the right employees for your company and culture. This step is particularly critical with startups because you'll need to rely on your team to execute on your idea and take it to the next level.
Hiring in today's tight labor market can be challenging and requires a lot of steps like advertising for open jobs, holding interviews, and running background checks. In addition, as a startup, you'll probably want to do other things to protect your business like create a confidentiality and invention assignment agreement. Since these activities can be overwhelming, you may want to consider an outsourced recruiter if you don't have the time or expertise to handle these tasks yourself.
You'll also want to make your offer attractive with benefits as well as competitive wages. You can help make sure your salaries are in line by using either paid market surveys or free resources like the Bureau of Labor Statistics to find a range for various positions.
Lastly, once an employee accepts an offer, be prepared to onboard them with as positive an experience as possible since employees who rate their onboarding experience as "highly effective" are 18 times more likely to feel highly committed to their organization. To help assimilate new workers into your culture and ensure they have the right tools to ramp up quickly, establish a process for bringing on new workers.
5.
Lean on Advisors
In addition to your first employees, you will likely need some help from outside experts who regularly form startups and advise entrepreneurs. These can include:
A lawyer who can help you draw up contracts, set up a stock option plan for employees, help you negotiate terms with investors, and so on
A CPA who can set up the right books and records for your business
An insurance broker that can help you determine what types of coverage you need based on the nature of your business like general liability, product liability, professional liability, and

workers' comp

as well as employee benefits like

health insurance
6.
Market Your Business
While launching a startup typically begins with a great idea, you also have to be great at selling it. Whether you do it yourself or rely on your team or an outside consultant, be sure to develop a marketing strategy to promote your new business. You'll want to think about all of the components of a successful launch like earned and paid media, content marketing, social media, website, SEO, and more. In addition, arm your sales folks with the tools they need like a pitch deck, elevator speech, collateral, and videos.
7.
Set The Right Culture
The right company culture can give your employees the "why" that drives satisfaction, morale, and retention. Start by focusing on your core values and what's special about them that people can relate to. Then be sure to communicate these sentiments to your team. Tell everyone what you value and why, and follow through by acting on it. That way, employees can see from your actions that you're committed to what you say and will be inspired to act upon your values as well.
How to Best Launch a Startup
If you're a new entrepreneur, it can be intimidating to think about all the steps you need to take when launching a startup. Yet since about only half of all businesses survive five years or longer, you'll want to make sure you spend the needed time and effort on these activities at the outset to give yourself the best chance of success. To learn other factors to consider when starting a venture, read our guide for first-time business owners.