Employee Benefit Trends For 2023: Top 10 Things Employers Can Expect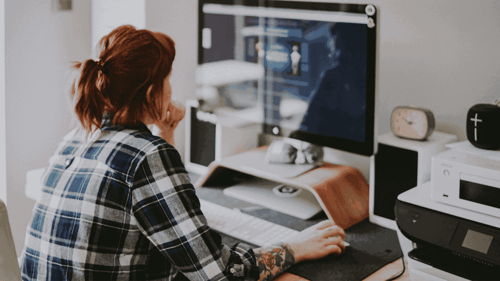 If you're like many companies in the current labor market, you're probably looking for more ways to set yourself apart as an employer of choice in 2023. A key point of distinction are your employee benefit offerings since the right package will help your company hire faster and retain employees longer. How do you know if your offerings are competitive? Let's explore the employee benefit trends anticipated for 2023 so you can benchmark your package.
In this article, we'll discuss the top employee benefit trends your company should be aware of in the New Year. After reading this, you'll be better prepared to ensure your offerings reflect what employees are looking for today to help you recruit and retain the best talent.
What are the top employee benefit trends to be aware of?
Like most other aspects of workforce management, employee benefits are constantly evolving to respond to changing employee needs. Due to the pandemic, what employees want has changed considerably and, to appeal to workers, it's important to be aware of what employee benefit trends are on the horizon.
Here are the top 10 developments to be aware of:
1.
Evolving EAPs
With the pandemic increasing demands for more mental health support, the number of companies providing Employee Assistance Programs (EAPs) continues to grow. However, while 93% of employers offer an EAP, they remain significantly underutilized by employees. That's why the trend isn't just offering an EAP, but enhancing it. Rather than simply providing referrals to mental health and crisis support, consider adding more options. Some innovative choices include digital tools, educational courses, or even direct access to care by matching employees to in-house coaches or specialized therapists in just days or hours. By boosting utilization with more valuable offerings, your company will also reap more benefits, such as reduced absenteeism, greater productivity, and increased satisfaction and loyalty.
2.
Expanded Mental Health Services
While many employers upped their mental health benefits during COVID, emerging employee benefit trends indicate that this will continue in 2023, with many companies expanding their offerings to improve access to care. In addition to offering an EAP, other more novel options you could consider include providing manager and employee training on recognizing mental health issues so they're better equipped to respond to someone who may be struggling, providing a mental health navigation service, and changing plan designs to make mental health care more affordable.
3.
Financial Wellness
62% of workers are stressed by their current financial situation, and inflation isn't helping matters. In addition to retirement savings opportunities like 401ks, candidates in today's talent pool are looking for companies that support their financial wellbeing in both the short and long term. That means helping them make decisions that will drive a shift in behavior that's sustainable. Programs that address everything from budgeting, spending behaviors, and financial goal setting to debt reduction and credit building can help reduce employee stress and anxiety over their finances, which can improve their mental and even physical health in the process. Before you launch financial wellness benefits, start by assessing your workforce's needs so you can decide which topics will be the most valuable to employees.
4.
Tuition Reimbursement
With employees more interested in professional development opportunities than ever before, an increasingly popular way to meet their needs is to fund or partially fund continuing education or college coursework that allows employees to advance their education as it relates to their current career track, increase their industry knowledge, or develop advanced skills. Tuition reimbursement doesn't have to be all or nothing, so even if you're a small company, there are ways to offer the benefit while managing your costs. For example, you can cap the amount of reimbursement or require employees to stay with your company for a certain amount of time so you don't expend funds on education that you'll never benefit from.
5.
Family Leave
Supporting families in the workplace remains a priority, and has taken on even greater importance during this time of economic uncertainty. Whether it's legislated in your state or not, paid family leave is among the top employee benefit trends for the new year. 70% of employers currently offer or plan to offer paid parental leave in 2023 and 53% provide or plan to provide paid adoption leave. If you plan to offer paid leave, just be aware that there are often other leave programs that come into play when employees need time off like FLA and even short-term disability insurance so you'll want to make sure you're complying with applicable laws and regulations.
6.
Reproductive Health
Another category of benefits that is increasing in popularity are those that help them build a family. These benefits include coverage related to fertility or surrogacy, with 19% and 14% of companies offering these perks respectively. However, it's not just fertility that's at issue but all stages of women's reproductive health. Other benefits that are on the rise include pregnancy loss, post-partum, parenting, and menopause support. In total, 37% of companies provide at least one type of resource or service to support reproductive health, with 1/3 saying they plan to increase these benefits.
7.
Unlimited PTO
15% of employers offer or plan to offer unlimited PTO in 2023. That's up from 4% in 2021. And since 50% of workers say they'd prefer unlimited PTO over a higher salary, it's a benefit you may want to consider offering to help retain your talent. Not only does unlimited PTO meet workers' evolving desires, but you'll also likely realize some advantages such as increased productivity, trust, and communication and less administrative time required to handle leave requests. Before you roll out a benefit, however, it's important to have a policy that explains who qualifies, if you will require a waiting period, guidelines for requesting time off, and your expectations for performance and productivity.
8.
Greater Flexibility
Meeting the wellbeing needs of employees by offering more healthy work behaviors continues to matter post-COVID. That's why 66% of companies offer or plan to offer flexible work schedules like flex time during the day or a 4-day work week and 78% offer the option to work from home regularly. And it's not just the flexibility in hours or location that's important now but also a shifting organizational culture that supports a better work-life balance. Think about encouraging employees to disconnect electronically and set boundaries around their availability so they can truly step away.
9.
Lower Cost Health Plan Options
Health insurance remains the number 1 benefit employees want. But as costs continue to rise, making benefits more affordable will be key, and cost shifting is no longer an option. One of the key emerging employee benefit trends is to offer more virtual care for medical and behavioral health issues, with 61% of employers expected to offer lower cost-sharing for virtual care. Many of these virtual or telehealth options can be incorporated in traditional health benefits. Another popular offering is to provide a medical plan option with a low deductible or even no deductible, which 41% of employers currently offer and another 11% plan to add in 2023. Lastly, offering a wider variety of plan types that allow employees to pick the best option for their budget is an increasingly common way to meet workers' needs.
10.
Pet Perks
Nationally, 32% of workers said they'd switch jobs for a company that offered pet insurance and pet-related PTO. As companies vie for top talent, offering pet benefits has become a growing trend to attract and retain workers. The good news is that adding the benefit to your package doesn't have to cost you much. Consider adding a voluntary insurance benefit that covers the cost of pet care such as annual exams as well as illnesses and emergency care. If you still have on-site workers, make your offices pet friendly by allowing employees to bring pets and carve out dedicated outdoor spaces for dogs. Or you may want to think about paid leave when employees get a new pet or lose one. Either way, pet-supportive benefits can help drive loyalty in today's tight labor market.
How to Design the Best Employee Benefits Package
Since the global pandemic, employee expectations have changed as has the power they have in the job market. Understanding current employee benefit trends can help you identify the choices workers want today. With this information, you can then decide which trends to follow to build a benefits package that's right for your business, your employees, and your bottom line.
If you're looking for help designing the right employee benefits package for your company, visit our dedicated benefits page to learn how Complete Payroll Solutions can help.
in

Benefits , Benefits Trends