Employee Benefit Trends And The Pandemic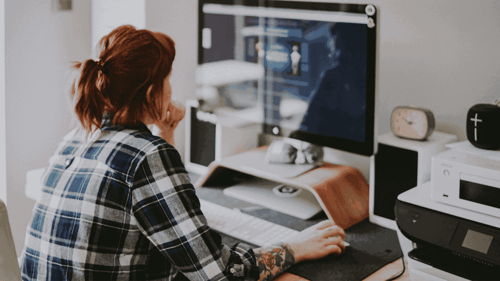 COVID-19 has upended businesses in many ways. And one of the most lasting effects on workplaces is evolving employee benefit trends. If you're like many companies emerging from the pandemic, you've realized it's time to reassess your package to make sure you're offering what employees want in today's new normal. But just what is that?
Complete Payroll Solutions is a benefits broker to thousands of companies of all sizes and in all industries. We know what employees want post-pandemic and how companies can respond to stay competitive in the tight labor market. To help you understand what your employee benefits package should look like today, here we'll discuss 5 of the biggest trends, including:
Financial wellness
More generous leave
Flexibility
Mental health
Telemedicine
After reading this, you'll understand how to best structure your employee benefits for a post-COVID-19 workforce.
Top 5 Employee Benefit Trends
Here are the top benefits that grew in importance during the pandemic that are likely to stick.
1. Benefit Trends for Financial Wellness
Even in good economic times, financial stress can contribute to distractions, lost productivity, and unplanned absences. To combat these effects, for years, employers have been offering financial wellness programs. But utilization has remained low. That has changed due to the economic repercussions of the pandemic on employees' needs, priorities and goals. And employers are in a good position to help. In fact, when it comes to their personal finances, 87% of employees want help.
Offerings from basic money management tools to personalized financial guidance can help employees make more confident decisions during this challenging time. They can also enhance their financial well-being beyond retirement for life events like marriage or starting a family.
2.
More Generous Leave Policies
Another one of the biggest employee benefit trends from the pandemic is more generous leave. Increased time off was already on the rise before COVID-19. In fact, while the Families First Coronavirus Relief Act (FFCRA) updated the FMLA and expanded minimum leave during the pandemic, 56% of organizations with less than 500 employees were already providing what was required. Yet even when FFCRA benefits ended last year, the trend towards more leave has continued – or at least more that employees can use.
For example, according to SHRM, many employers have made changes to their carryover options for vacation days or paid time off (PTO) and got rid of use-it-or-lose it policies. And about one-quarter of these companies are considering making these adjustments permanent. Other companies are implementing unlimited PTO policies for some employees so that workers can take time off when they want or need to. According to a Mercer survey, 20% of employers now offer the perk. Just remember that if you decide on this approach, you'll still want to have policies around requesting time off and consequences for poor performance.
3.
Increased Flexibility
Pre-COVID-19, only 7% of civilian workers had flexible workplace benefits according to the 2019 National Compensation Survey. But many employees who started working from home want to remain remote post-pandemic, at least some of the time. In fact, 54% want to be able to work on site and remotely after COVID-19 and in another survey, 61% say they want to work in a fully remote environment. That's because these workers have realized they can better balance work and family and save on commuting time and costs. Since an estimated 56% of workers can do their jobs – at least partially – from home, the telecommuting trend may become permanent. Twitter has announced it's leaving it up to employees to decide whether to work from home or the office going forward and Spotify has a similar work-from-anywhere policy.
But it's not just where they work that matters; it's also when. Instead of a 9-5 workday, employee benefit trends show workers also want to have more control over their hours – and it's been shown they work best when they do. So that may mean allowing them to come in early and leave early every day to pick up a child from school to best fit their schedules. The bottom line is that as long as they're getting their work done, it may be time to give up the traditional schedule and replace it with trust.
4.

Benefit Trends In Mental Health
During the pandemic, 4 in 10 adults reported symptoms of anxiety or depressive disorder. While mental health parity laws have expanded private and public health insurance coverage for mental health conditions, improving access is also essential.
To help employees get the services they need, consider following what more than half of employers did during COVID-19 and boost your mental health benefits such as the number of visits your plan covers, expanded virtual services, and tools like Calm for Business which helps users practice mindfulness.
5. Increased Use of
Telemedicine
According to SHRM, 72% of employers offered telemedicine and telehealth in 2019. But during the pandemic, use skyrocketed, boosted by legislative changes that increased flexibility for the services. So adoption may continue. One reason is that employees got familiar with the technology and capabilities during COVID-19. Plus, workers found telehealth can lower healthcare costs. And there are other benefits:
better patient satisfaction
improved doctor-patient relationships due to faster, more convenient access
increased patient engagement
Choosing the Best Benefits for Your Post-COVID Workplace
Based on employee benefit trends, the pandemic has given companies a chance to reassess their benefits package and make sure they're meeting the needs of employees today. But it can be overwhelming to decide what the best offerings are for your company.
If you don't have the time or staff to take this task on, you may want to consider working with a benefits broker. These professionals can benchmark benefits in similar industries and geographic regions, survey employees on what benefits they want, and help you decide on the best coverage choices at a price you can afford.
As a broker, Complete Payroll Solutions can help you if you:
Are small or mid-sized, with 200 or fewer employees
Want a partner who is invested in finding the best plans for you and your employees
Provides open communication with you and your employees to positively impact your employees' feelings about your plan and your company's brand
Provides a paperless benefits administration platform
To learn the factors you should consider when choosing a broker, read our next article on the top things to think about in your search.
in

Benefits