Hiring Trends In 2023: What Employers Can Expect In The New Year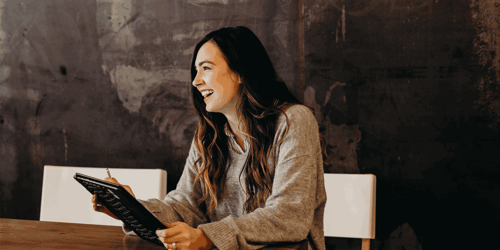 If you're like many employers, it hasn't been easy the past few years to bring on and retain top talent. With predictions that the labor shortage could last for years, it's important to know that there are several key hiring trends expected to shape recruitment for 2023. You may be asking yourself, "What trends does my business need to be aware of?" Let's find out.
In this article, we'll discuss the top hiring trends for 2023 and how to best enhance your recruiting practices to take advantage of them. After reading this, you'll be prepared to start the new year off with the best approach to being an employer of choice among applicants.
What are the top hiring trends in 2023?
In the new year, applicants are still likely to have the upper hand in the job market. In fact, about 80% of employers anticipate the talent shortage continuing throughout the coming year. To help you understand how to best position your company among prospective employees in 2023, here are the top hiring trends to be aware of.
Flexibility still reigns
Whether you offer hybrid or fully remote options, it remains important to provide opportunities for employees to work outside of the workplace or you risk losing valuable talent to a company that does. When advertising open positions, be sure you show you prioritize and promote a work-life balance through flexible work arrangements in order to be competitive.
Money matters
With inflation a top concern and demand for workers staying strong, it's no surprise that rising salaries are an anticipated hiring trend for 2023. In order to attract and hire top talent, employers need to keep pace when it comes to salaries. While wage growth has been historically slow over the past few decades, it has accelerated since COVID with salaries rising an average of 4.2% in 2022 and projected to increase to 4.6% in 2023. Before posting jobs, benchmark the salary to make sure it's competitive for the market.
DEI is at the forefront
Diversity, equity, and inclusion are expected to be even more top of mind for job seekers in the new year, especially among Gen Z. To appeal to candidates from all demographics, it's important to make sure you focus on diversity in your talent acquisition efforts. Make ads more inclusive, source from different pools of talent, target diversity referrals, or leverage a diverse internship program to create a more inclusive hiring process.
College grads take center stage
Amid continued staff shortages, there's a new group of employees entering the market that you can capitalize on – new college grads. Companies plan to hire more new college grads this year – 14.7% more than the class of 2022 – so you may want to follow the trend and target your postings accordingly if your open roles don't require a lot of work experience.
Employee wellbeing is key
Amid the great resignation and great reshuffle, companies have been increasingly investing in making their workplace a good place to work, and that will remain among the top hiring trends in 2023. Since 46% of people say their expectations around happiness at work have increased in the last year, be sure you focus on satisfaction and culture and let candidates get a glimpse into how you strive to make employees happy.
Data drives decisions
To improve recruiting and acquisition of top candidates, it's crucial for employers to use data-driven strategies. Not only can analytics on everything from pipeline growth and offer acceptance rates to candidate feedback scores help you better attract talent, but using candidate data for automated nurturing can help move them through the funnel faster.
Addressing gaps on the job
Since many candidates don't have the exact skills required for a job, many companies are lowering the barriers to entry and providing training on the job instead. This can open up your roles to those who don't have the specific education and experience currently, but who have the aptitude and drive to gain the capabilities needed.
Pay transparency taking hold
More and more cities and states are requiring pay data to be included in recruiting materials. But even if you're in a state that doesn't require ads to include salary ranges, you may want to share the information anyway because almost 70% of jobseekers say they're more likely to apply for a job with salary ranges. Plus, you'll potentially save time by preemptively weeding out candidates looking for pay outside of your budget.
Retirees are un-retiring
The number of retirees re-entering the workforce continues to climb, which is good news amid low labor force participation. Whether they're seeking to rejoin due to stock market instability or increased cost of living, don't overlook this qualified pool of talent in your recruitment efforts – especially because they can play a vital role in creating an age-diverse workforce.
Looking beyond Full-Time Employees
With candidates in short supply and an uncertain economic outlook, hiring trends are shifting to show that many companies are now hiring either freelancers and independent contractors for short-term roles or offering temp-to-perm positions. Either way, this approach allows you to quickly fill hiring gaps, at least temporarily.
How to Best Stay Ahead of Hiring Trends for 2023
As you can see, there are several potential hiring trends that will shape recruiting practices in 2023. To stay ahead of the curve and enhance your talent acquisition efforts, be sure to pay attention to the steps you can take to capitalize on these trends in an evolving hiring landscape.
To capitalize on these emerging hiring trends in your organization, start by taking a look at your current hiring process. Are there areas you can improve upon or elements that could use updating? Figuring out where you stand now and where there's opportunity for improvement will be critical to getting and staying ahead in 2023.
However, if you're like many companies, you may be looking for expert guidance when it comes to your recruiting and hiring practices for 2023. If this sounds like you, outsourcing your recruiting efforts may be the best fit. For insight into what makes a good recruiter, learn more about the considerations you should factor in prior to choosing a provider.
Editor's Note: This blog was originally published in January 2022 and has been updated in December 2022 for accuracy.
in

HR , Hiring , HR Trends , Talent Management