Health Insurance Brokers: The Top 5 Concerns Of Using One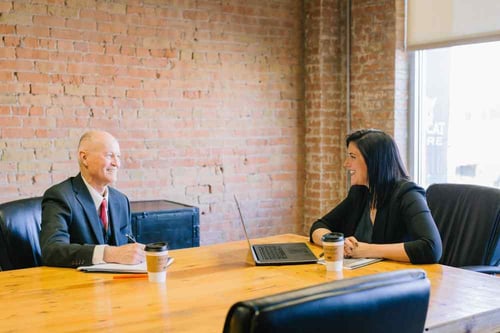 If you're planning to offer health insurance to your employees for the first time or would like to see more options than your carrier offers to understand if you're getting the best coverage at the most affordable cost, you may be considering using a broker. For a lot of businesses, that's a good option. But before you decide to work with a broker, you'll want to understand any potential downsides to this approach.
Complete Payroll Solutions serves as a health insurance broker to thousands of small and mid-size businesses throughout the Northeast. We know that using a broker is a good option for some companies but are also aware that there are some aspects of a broker relationship that may not make it the right approach for you.
To help educate you before you choose to go down this path, we'll cover five of the most common concerns employers have about using a broker:
Cost
Access to health insurance plans
Broker self-interest
Level of service and attention
Changing an entire benefits program
After reading this article, you'll be aware of some possible downsides with using a broker so you can decide if it's the best option for your company.
What is a health insurance broker?
A broker is a licensed insurance professional. Brokers typically represent several health insurance companies and will show you a variety of plans available that are suitable for you and your employees. They'll also help you understand the differences between the options, analyze how they match up to your needs, and select a health insurance plan that's best for your business.
Do I need a health insurance broker?
Using a broker to secure health insurance for your company is entirely optional. However, there are some advantages to partnering with a broker. These include:
They'll solicit quotes for different coverage options and present them to you
They will help you evaluate your choices and make recommendations based on your needs and budget
A broker serves as your advocate to help you keep costs down
Brokers may help with some administrative tasks like enrolling employees and issuing required notices
They can answer your employee benefit questions about topics like co-pays and deductibles
While working with a broker can make things easier for you, you may be worried about how the relationship will impact your company. Next, we'll cover the 5 most common concerns companies have when deciding whether to use a broker.
5 Possible Concerns of Using a Health Insurance Broker
If you're not familiar with using a broker, it's natural to have some concerns about what it means to work with one. Here, we'll address some of the most common fears companies have.
1. Cost
With health insurance costs continuing to rise each year, you may worry that you'll end up paying more to secure coverage by working with a broker. But that's not the case.
When you work with a broker, you won't be charged a fee. The broker is paid a commission for each sale by the insurance carrier whose plan(s) they sell, which is usually 3-6% of the total premium.
And you won't pay any more for your health insurance than you would if you work with the insurance company directly; the premiums would be exactly the same in most states. In fact, using a broker may actually save you money. That's because a broker works for you and not the insurance company so they'll act in your best interest. That means helping you find the best options to control your health insurance costs.
To maximize your broker's ability to advocate for you for the best rates, be sure you are transparent about what type of coverage you and your employees are looking for, your budget, and what you can afford.
2. Access to Health Insurance Plans
Many people mistakenly think that when they work with a broker, they'll have fewer choices when it comes to plan options. However, you'll have access to the same group offerings when you work with a broker and possibly even more options than when you purchase from a carrier directly.
Sometimes, however, a broker only works with one carrier. In these cases, they'll just present you options from that company, for example, Blue Cross Blue Shield. That means you wouldn't see offerings from other health insurers in your market.
You may be okay with this type of representation. But if you're not and you don't want to limit your options, it's a good idea to work with a broker who will get you plans and pricing from all area carriers so you can find the best fit for your business.
3. Broker Self-Interest
As we just discussed, sometimes, a broker will just represent one carrier's products. Typically, this arrangement guarantees the broker a higher commission for providing this level of exclusivity. However, this approach can cause employers to feel like the broker is only working for themselves. That shouldn't be the case!
A broker should work for you to help you gain access to more plans and pricing so you can compare your options and make a well-informed decision. To find a true advocate, it's important that you do your due diligence and look for a broker that offers multiple insurance carriers' products.
4. Level of Service and Attention
Depending on the size of your business or the level of handholding you want, you may wonder if a broker would give you the time and attention you need.
If you're a smaller business, you may want to select a broker that specializes in your market and is appropriate for your group size. Or, at a minimum, look for one who is known for their service.
Ask colleagues for recommendations and find out about their experience with the broker. For example, ask if the broker just shows renewal rates prior to open enrollment or takes on more responsibility throughout the year. In some cases, brokers provide additional services like open enrollment meetings for employees or compliance with benefit laws like ERISA so it's wise to ask to see a list of services they include as part of the relationship.
By carefully researching your options, you'll be more confident that you'll get the level of service you're looking for.
5. Changing an Entire Benefits Program
A common myth is that using a broker will make you change everything about your benefits. So, for example, you may think you'll need to change insurance companies and plans and, therefore, maybe even your healthcare providers. Or that you'll have to move your other insurance like business liability or workers comp' to the broker as well.
It's important to note that nothing will change with your benefits unless you want it to. What the broker really does for you is give you greater access to more choices and help you understand the pros and cons of each so you can determine what's best for you. What you decide to do with your options is up to you.
Avoiding the Potential Downsides of Using a Broker
At Complete Payroll Solutions, we believe in the benefits of using a broker to help make the process of finding the best plans and coverage for you and your employees as easy and stress-free as possible. That's why serving as a broker is one of our core solutions. But using a broker isn't perfect for everyone.
If, after researching potential problems with using a broker, you think this approach may be a good fit for you, Complete Payroll Solutions may be an ideal choice if you:
Have a small or mid-sized business
Would like assistance with more than just getting insurance quotes such as holding educational meetings with employees and answering questions
Seek administration support from your broker for benefits like COBRA or Flexible Spending Accounts rather than having to go to another vendor
Want to offer your employees online benefits enrollment
For more information to help you decide, here's how we can help.
in

Benefits , Health Insurance