What Does An LMS Cost? A Learning Management System Pricing Guide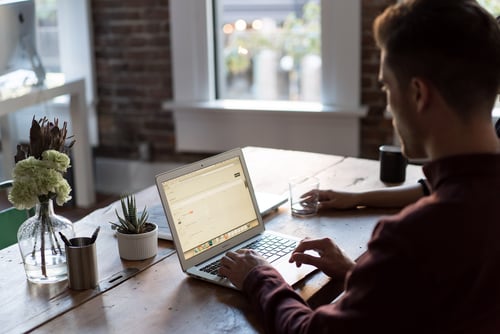 With so many in-person trainings being postponed or cancelled during COVID-19, we know it has been challenging for companies to continue to provide training opportunities for workers. Yet employees who get regular chances to learn, develop and advance are more likely to stay with a company. Since in today's tough labor market, trainings can be a strategic advantage for employers, that's where a learning management system (LMS) comes in.
At Complete Payroll Solutions, our HR professionals provide computer-based e-trainings through our LMS system to employees at thousands of companies. While we know that may make us a little biased, we understand how these systems and services are priced in the market. To help you understand the LMS cost your business may incur if you choose to outsource your trainings and utilize an eLearning LMS, here we'll cover what a learning management system is, how much an LMS will cost, ways to save, and tips for choosing the best option for your team.
After reading this, you'll know what you can expect to pay for an LMS and if this approach is the right one for your training needs.
What is an LMS?
A learning management system is a solution for online training-related activities and comes with a comprehensive set of features that allow you to create engaging learning experiences. The LMS acts as both the training foundation by incorporating all the modules and the engine by providing the environment for learners to access them.
By using an LMS, you'll allow employees who are working from the office or who may be working remotely to take advantage of accessible online trainings that they can access when and where it's convenient for them. By boosting access to development opportunities, an LMS can benefit both you and your company by:
Helping employees fill skill gaps: This will enable them to advance in their career with your company and also better position you to hire from within, which can be a good way to source talent, especially in a difficult labor market.
Ensuring employees stay relevant: The required knowledge to do a job will change over time, so online trainings can help make sure workers have the latest information to best perform in their roles.
Properly training managers and supervisors: Since these individuals are often promoted into managerial positions but never trained, a LMS allows you to set up a training schedule to give them the knowledge they need in their positions.
Increasing employee's job satisfaction: Since employee development is an increasingly sought-after perk, providing an employee benefit they value can improve performance, productivity and morale.
Boosting retention: By showing your employees that you are investing in them by offering interesting, challenging and career-enhancing education, you can drive engagement and loyalty among workers.
Saving you money: LMS courses can be less expensive than holding a live training for your whole team, especially if you have more than one location or shift. Plus, they offer the option to incorporate a variety of learning approaches that can make the courses even more engaging and impactful.
LMSs also help you easily stay in compliance with mandated trainings such as sexual harassment and safety trainings.
How much does an LMS cost?
The cost for a corporate learning management system can vary considerably based on the system you choose. The key factor in determining what you'll pay is the pricing model you select. There are generally a few different ways you'll be charged for a cloud-based system (installed software options are increasingly limited):
Pay-per-user: In this case, you would pay for every user that logs on and engages with content
Pay-per-use: With this model, you'll pay a fee each time you use the system, which may mean when a user accesses a course.
License fee: This approach means you'll pay one flat yearly rate no matter how many users you have and no matter how many courses you enroll them in.
There may be other costs as well. For example, some systems will charge a one-time set-up or implementation fee for things like customization or staff training. You'll also want to consider whether anyone at your company will need to be responsible for managing the system and trainings, since there would be labor costs involved with that task. This is only required with the license fee approach; with pay-by-use or user, you don't have to have that type of oversight.
At CPS, we offer two LMS systems to deliver our employee trainings, which have two different pricing structures:
Training only: With one approach, we sell individual courses for $20 per employee per training. In this case, you'd simply be utilizing our LMS to access the trainings rather than purchasing your own license for the LMS. So, if you have 40 employees to train, it would cost you $800.
LMS system plus training: Our other LMS requires you to purchase our technology platform for training. We offer 2 levels: Learn and Learn & Grow. With our Learn LMS system, you'd get access to 150 trainings that you can send electronically to any employee. For this, we charge $2.50 per employee per month with a one-year commitment. Using the same 40-employee company, it would cost $1,200 for the year for this option. For our Learn & Grow LMS system, you get access to the same 150 trainings, but you now have the ability to add your own training content. For this, we charge $3.75 per employee per month with a one-year commitment. Using the same 40-employee company, it would cost $1,800 for the year with this option.
There's no set-up costs associated with either of our offerings.
Ways to Save On A Learning Management System
If you recognize the importance of trainings for employees at your worksite or for your increasingly remote workforce but don't have the budget for an LMS, that doesn't necessarily mean you're out of luck. Depending on your requirements, you may be able to take advantage of free, open-source LMSs like Moodle. With open source software, anyone can download it onto their server then adapt the system for your needs.
While there are no hard costs associated with these open source options, there are other expenses you may incur. For example, these may include:
Customization
Server setup
Hosting and security certificate fees
Content creation
In some states, like Massachusetts, you may be able to secure a workforce training grant to help pay for some or all of your learning management system training.
Choosing the Right LMS for Your Business
There are lots of choices when it comes to learning management system for your company. As you look at your options, you'll quickly see that the costs can vary considerably. That's why it's also valuable to consider other aspects of an LMS vendor to make sure you find the right fit.
Some other factors you may want to consider include:
Access to support: You'll want to find out what kind of guidance you can get to make sure you're getting the most out of your LMS to help achieve your goals.
Features and functionality: Before you make a purchasing decision, find out if the system does everything you need it to. So, that may mean in addition to course delivery, you may want to see if you get course administration or a certificate of completion that you can keep in employees' employment files.
Scalability: Since an LMS is a technology investment, you'll want to make sure it can scale with you as you evolve in the future and your learning needs change. In addition to the way you're currently training, think about what else you may need your LMS to do, and make sure the system can deliver.
Take the next step in advancing your employees' development – no matter where they're located – by reading our article on how to get the most out of your online trainings.
in

HR , Employee Engagement , Training , HR Software , LMS , Technology