Examples of Job Postings That Work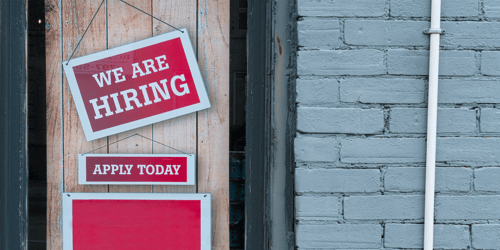 A good job posting is critical in today's competitive hiring environment. But it can be challenging to write a description that attracts top talent while limiting the number of unqualified applicants. Here are some examples of job postings that work— and some that don't.
Bad Job Posting Examples
Example 1
Job Title: Part-Time Administrative Assistant
Job Description: We are seeking a part-time administrative assistant to support our team. In this role, you will perform a variety of administrative tasks, including:
Greeting customers
Drafting correspondence
Plan and scheduling appointments and events
Answering phone calls
Maintaining organized files
All other office functions
To qualify for this position, you should have previous office experience, be able to multitask and prioritize, be detail-oriented and have excellent written and verbal communication skills. Please submit your resume for consideration.
What's wrong?
This posting is for a part-time position but it doesn't list any information about work hours or days of the week.
Example 2
Job Title: Stockers and Cashiers
Job Description: We are hiring for multiple full-time stocker and cashier positions to join our family-owned business at our Boston location. As a stocker in this fast-paced environment, you will help customers find products, carry purchases out to customers' cars, and stock shelves. Cashiers will operate a cash register.
We offer a complete benefits package that includes medical and dental insurance, vacation, paid holidays and a 401(k) plan.
To apply, you should be reliable, self-motivated and a team player. Excellent customer service is a must! Please contact us at 555-555-5555 or shoot me an email at johndoe@company.com.
What's wrong?
The post combines multiple positions. Always post a separate ad for each job rather than combining multiple jobs into one posting to simplify the ad for applicants and improve your keyword rankings. Use of the phrase "shoot me an email" is unprofessional and including an email address can lead to phishing scams and hacking.
Examples of Good Job Postings
Example 1
Job Title: Teller
Job Description: Community Bank is looking for an outgoing individual to serve as the face of our institution.
About Community Bank: Community Bank is a local leader in financial services. Founded in 1821, our bank serves the needs of area customers with personal and business banking and wealth management services. Regardless of what our customers' needs are, we meet them with the personalized attention only a community bank can provide.
What it's Like to Work Here: Ask our employees and the one word they'd use to describe working at Community Bank is "great." Our team members all share a positive attitude, problem solving abilities and patience, enabling them to provide excellent customer service even during fast-paced shifts. Our culture, plus continuous opportunities for growth, have resulted in an industry-low turnover rate. Don't miss out on this rare opening with us!
A Day in the Life as a Teller: As the first person customers engage with when entering the bank, you will help complete transactions, uncover financial needs, recommend products/services to help them meet their goals, and refer them to other specialists at the bank if appropriate. With each transaction, you will need to ensure compliance with our policies, procedures and security requirements as well as government regulations.
Qualifications to be a Teller: No special skills are required but some requirements mean you have the potential to be a great teller:
Cashing handling skills
Caring attitude
Detail oriented
Good communications skills
Strong math skills
Knowledge of core computer programs and aptitude for working with new systems and software
Ready to apply? If this job sounds like a fit for you, then click on the 'apply' button below. Good luck!
What's good?
This posting gives an overview of the company and the culture, describes the role in sufficient detail, and limits the qualifications to those that are most important to keep the ad brief. The language is engaging and broken up into clear sections to make the post easy to read.
Example 2
Job Title: Senior Account Manager
Job Description: Drive customer satisfaction and revenue growth through strategic relationships as a senior account manager in our sales and marketing department in our downtown office.
About Us: We provide global communication solutions to customers in 150 countries. Rated a top 100 employer two years in a row, we hire the best people and provide them the best benefits to improve their lives, including a competitive salary, medical, dental and vision coverage and perks like a fully-stocked break room with complimentary food and drinks, on-site gym and frequent company and team outings.
About the Role: You will help distinguish our company with professionalism, best practices and deliverables that build customer loyalty. Among the responsibilities of the role are:
Opportunity Development: You will help manage the customer relationship based upon new project direction, including assisting in RFP responses, contract negotiations and supporting the development of the solution review.
Portfolio Expansion: For existing customers, you will work to expand the sales of additional deliverables.
Maintenance Renewals: In a timely manner, you will collaborate with other team members to manage renewals.
About You: The ideal candidate will have the following skills and experience:
5-6 years in consultative selling
Experience in creating solutions for customers based on their initiatives and our offerings
Understanding of the industry and the business challenges customers face
Excellent written and verbal communication skills
If you are ready to become part of our family, apply online here. In your cover letter, please explain why your experience is relevant to this role.
What's good?
Section headings are clear and straightforward. Requiring additional personal information in the cover letter requires more effort of applicants and will reduce the number of submissions from those who are not serious about the role.
For help with crafting the perfect posting, download our cheat sheet. Or call Complete Payroll Solutions at 888-865-4470 for more guidance to boost your recruitment efforts.
in

HR