Managing Remote Workers: Tips and Tricks For Employers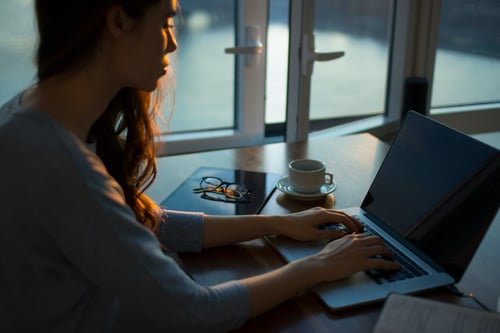 If you're like many businesses today, you probably have some employees who work from home, at least some of the time. But this arrangement can be challenging, and getting it right is essential to productivity, engagement, and motivation. So how can you fine tune your processes to make sure you're managing remote workers effectively?
Complete Payroll Solutions' certified HR professionals help organizations best manage their workforces, whether on site or virtual. We know the proven strategies companies can use to overcome challenges inherent in remote work and make the arrangement beneficial to both you and your employees. To help you understand the best way to manage your remote workers, here we'll discuss 8 tips, including:
Check in frequently
Ensure the right tools
Establish guidelines for escalation
Foster interaction
Give encouragement and support
Be flexible
Keep the focus on outcomes
Hold in-person gatherings
After reading this article, you'll know the steps to best lead your remote team.
How to manage remote workers effectively?
To help you manage your remote workers, here are 8 tips to follow.
1.
Check in Frequently With Remote Employees
Whether employees just started working remotely during the pandemic or have always been off site, some workers may still struggle with the format. Be sure to schedule regular conversations to check in on how employees are doing. In this environment, there's no such thing as over communication. Keep in mind that everyone has different preferences for communication. It's a good idea to ask how each employee prefers to communicate such as by phone, video conferencing, email, or text. Whatever format they choose, these touches will provide employees a predictable forum where they can share their questions and concerns and will be heard. This step is also important so your remote workers don't feel forgotten.
2. Ensure Your Team Has the Right Tools
Telecommuters likely have all the technology they need to be successful like computers, webcam, software, and internet. But you'll want to check in regularly to make sure they are properly equipped and have access to remote training on the tools so they can operate effectively at home. It's also important that they know who to contact if they experience an issue, for instance, with the VPN. You should also periodically remind employees about ground rules for using certain tools like cameras during video conferencing to ensure professional and respectful communications. It's a good idea to keep these policies and procedures in your employee manual when managing remote workers.
3.
Establish Guidelines for Escalation When Managing Remote Workers
A key advantage of working in the office is that employees can simply walk down the hall to raise an issue. With remote work, on the other hand, it can be challenging for employees to reach others when they need to. To help ensure problems get escalated and addressed in a timely manner, set guidelines for communicating urgent issues. For example, instead of email, you may instruct workers to text. And remind them to keep their calendars up to date and turn on out-of-office messages if they'll be away from their desk for a period of time to set expectations for those trying to reach them with pressing matters.
4.
Foster Interaction Between Remote Employees and Management
Remote workers rely on daily emails and phone and video calls. But in addition to utilizing these tools for scheduled meetings, they can also be used to help minimize feelings of isolation among team members. To help employees stay healthy and happy at home, structure ways for them to have conversations about non-work issues. That may mean starting each team meeting by spending a couple of minutes asking workers about their weekend or even holding a virtual event. For example, you could send a food delivery or snack package to your staff in advance for them to enjoy with their colleagues during a videoconference.
5.
Give Encouragement and Support
While remote work is increasingly desirable among employees, it can also bring with it a unique set of challenges, from distractions to work-life unbalance. When managing remote workers, it's important to be sensitive to these issues so be sure to ask about their concerns, acknowledge what you hear, and show empathy. Help them identify solutions such as setting limits on how long they work before taking a break. And be careful not to overload them with too much work or too tight deadlines since that may cause employees to feel overwhelmed.
6.
Be Flexible With Employees Working From Home
One of the primary perks of remote work is the ability of workers to have a better work-life balance. To maximize this benefit for employees, it's important to be flexible when managing remote workers. For example, if you have an 8-hour workday, allow workers to structure their day as they see fit – as long as they meet their obligations and deadlines. This approach can free them up to pick up a child from school in the middle of the day or bring a loved one to a doctor's appointment, which will contribute to their satisfaction and loyalty.
7.
Keep the Focus on Outcomes
Inherent in remote work is a greater sense of independence. And many employees welcome the freedom to complete their work without being micromanaged. But to make sure they still meet their goals, it's important to clearly define expectations up front when you're managing remote workers. Ask if they understand where to focus to ensure alignment to eliminate uncertainty. Then allow your workers to own how they will achieve them – but let them know you're there to support them in being successful.
8.
Hold In-person Team Gatherings
While remote workers have all likely gotten accustomed to meeting virtually, it's still important to engage in person periodically. In fact, almost half of employees say face-to-face interactions are appealing. To keep this type of engagement up with remote staff, try to schedule in-person gatherings once or twice a year to build stronger and more meaningful relationships. While live events won't necessarily replace water cooler opportunities, they will help make remote workers feel they belong to the team.
The Best Way to Manage Remote Workers
With telecommuting likely here to stay, it's essential for companies to understand how to ensure continued success with the arrangement. And that means reviewing your policies and practices to give employees what they need to thrive remotely. But knowing just how to structure these can be challenging, especially since there's so much to consider. To help businesses implement an effective approach, you may consider teaming with an HR provider for guidance.
If you're considering vendors, Complete Payroll Solutions may be a good fit for you if you want:
Assistance from senior-level, certified HR professionals with deep knowledge and experience in managing workforces
Seek additional help with other workplace policies or your employee handbook
Are looking for resources who offer remote training for new and existing employees
To learn more about the outsourced HR support we offer, visit our dedicated HR consulting page. As you research vendors, you may also want to read our next article on the top factors to consider when selecting an HR provider.