Choosing An Outsourced HR Company: 7 Considerations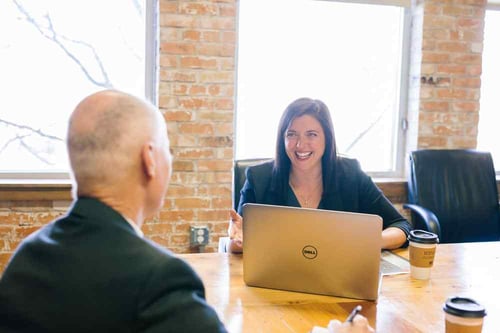 If you've decided to work with an outsourced HR provider to help ease your burden and keep you in compliance, it's essential to find the right partner. Since each HR provider is a little different, you'll want to spend some time evaluating their unique offerings so you can select the best fit for your company.
Complete Payroll Solutions has been providing outsourced HR services to companies for over 18 years. While we work with thousands of companies, we know we're not necessarily the right choice for every business. But we also know what factors companies should consider to make sure they find the best vendor for their needs.
Here, we'll help you identify an ideal partner by addressing the biggest factors to consider when selecting an outsourced HR provider, including:
Level of Service
Cost
Reputation
Available Offerings
Experience
Cultural Fit
Contractual Obligations
After reading this article, you'll be better prepared to evaluate vendors to set yourself up for a successful partnership.
7 Things to Consider When Choosing an HR Partner
With lots of options when it comes to outsourced HR support, it can be challenging to know which vendor to choose. Here are 7 tips to help you decide.
1. Level of Service
Since one of the biggest reasons you've likely chosen to outsource HR is to free yourself up from administrative tasks so you can focus on your business, you'll want to make sure that your partner provides a worry-free experience. Depending on your needs, you may just want to access online resources like policies and checklists or a live chat function. But if you're looking for more hands-on assistance, you'll want to find out about their service model.
Will you be assigned one professional and, if so, can you meet them beforehand?
What's their turnaround time for responding to questions?
What recourse do you have if they don't deliver materials when promised?
Do they offer on-site or virtual consulting?
Is there a hotline available for urgent needs?
Asking questions like these can give you insight into the level of service you can expect during the relationship.
2. Cost
Even for large companies, price can play a big role in deciding which provider to select. While the cost of outsourced HR help will vary, generally you can expect to pay between $45 and $1,500 a month depending on the services you select and the complexity of your situation. For example, it will usually cost less to develop job descriptions than provide strategic guidance in defense of a sexual harassment lawsuit. As you evaluate price quotes, talk with the vendors about potential ways to save. One option may be to see if you can customize support by picking and choosing the services versus paying for a bundled package. That way, you won't pay for help you don't need. Or maybe you can just bring in a vendor for some one-off support to strengthen your own internal team's capabilities.
3. Reputation
Your people are your business. So when it comes to HR, you want to make sure the partner you choose has a proven track record of setting up companies for success. Ask potential providers for references from clients in the same industry as you or in a similarly sized business. Be sure to follow up on them by asking past clients about their experience working with the vendor, the quality and reliability of the work provided, and how the relationship benefitted their organization. If you can't get references, look online for third-party reviews or ratings with organizations like the Better Business Bureau.
4. Available Offerings
As you start sizing up vendors side by side, it's useful to first understand exactly what services you'll need. Do you want help with recruiting? Are you interested in training? Or do you just need a handbook created? Since you'll want a provider that can cater to your needs, ask about the extent of each provider's offerings to see if they can meet them. Even if you only want to outsource a few functions now, keep in mind that your needs may change over time, so you may want to look for a full-service provider that can provide added support as you grow.
5. Experience
Since HR issues can be complex and the consequences for getting them wrong severe, it's important that your provider has the experience to keep you in compliance with workplace rules and regulations. Look for providers whose staff is licensed and certified by industry organizations like the Society for Human Resources Management (SHRM) or the HR Certification Institute (HRCI). And ask potential vendors if you'll be assigned a senior-level professional with the training and experience to advise you in difficult situations like employee relations or terminations. The bottom line is that your vendor should have the expert knowledge to give you the guidance you need so you can make decisions more strategically.
6. Cultural Fit
As you look towards outsourcing, it's natural to wonder if bringing in an outside group to lead your "people" function will impact your workplace culture. It's worth noting that most of the functions that an HR provider will help you with are behind the scenes. So, for example, instead of a vendor dealing directly with employees for issues like performance, they'll instead advise you on the best way to handle the situation. Still, to avoid a disconnect with your staff, look for an HR outsourcing provider that respects the culture you've built and won't disrupt the current dynamic or morale.
7. Contractual Obligations
If you're new to outsourcing, you may want to avoid a long-term commitment in case you decide it's not the right approach to HR at your company. To avoid getting locked into a longer relationship with a vendor than you want, ask if you have to sign a contract. If you do, see if they offer flexibility in length. It's also important to pay attention to whether the contract automatically renews and to find out about any termination or cancellation costs. For example, some HR providers that specialize in recruiting charge a buyout fee. Since your needs may change, you just want to make sure you have the option to end the relationship if and when you need to.
How to Choose the Best HR Provider
There's a lot to consider when it comes to HR support. As you're assessing which partner is best for your company, you'll want to settle on a few choices and compare them in these 7 areas. As you do your due diligence, Complete Payroll Solutions may be a good choice for you.
We can be an ideal fit for your business if you:
Are looking to customize your HR solutions
Want the option to choose on demand or live support
Prefer a provider who may be able to assist with other business functions like employee benefits or a retirement plan as you grow
Has professionals with industry certifications that can keep you in compliance
To find out what you can expect when outsourcing your HR functions to Complete Payroll Solutions, learn more about our HR packages.
in

HR , HR Consulting , HR Outsourcing