Disadvantages Of Outsourcing Payroll: Everything Employers Should Know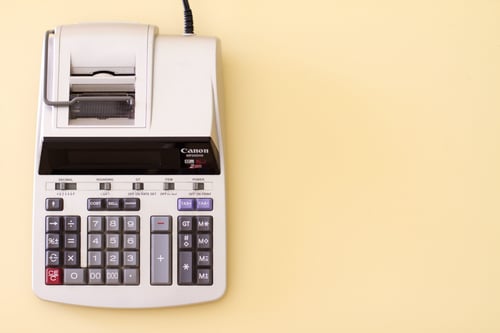 If you're considering outsourcing your payroll and have done research, you've probably read about some problems companies have with their payroll provider.
Download our free Complete Guide to Payroll Solutions and determine if outsourcing is right for you.
The purpose of this article is to address five of the most common problems associated with outsourced payroll. We'll also discuss the causes of these problems and how your business can avoid them.
The 5 Most Common Outsourced Payroll Problems
Cost
Delivery Delays
Systems Integration
Data Security
Vendor Stability
The Cost of Outsourcing Payroll
One of the biggest barriers to companies shifting to outsourced payroll is the concern over the cost. But it may be more affordable than you think. Generally, you can expect to pay about $150-$200 per employee per year for basic payroll outsourcing. Compare this to the midpoint salary to hire a payroll coordinator/administrator at your company, which is $44,750.
There may also be additional costs with outsourcing depending on what additional services you need. For example, at Complete Payroll Solutions, we include tax filing and direct deposit in our base price but other companies may charge extra. Other additional costs might include quarterly and year-end reporting, check stuffing and sealing, and more.
How To Make Outsourced Payroll More Cost-Effective
While you'll need to pay something for outsourcing payroll to a vendor, there are ways to lower your expenses. One of the biggest opportunities to save is with Do-it-Yourself (DIY) solutions offered by the provider. With these solutions, you'll take on more responsibility in payroll processing, such as employee maintenance, payroll entry and report production. But a DIY solution can cost up to 50% less.
The DIY option can be an excellent way to save, as long as you're comfortable with web- or mobile-based systems and having less interaction with your provider than a traditional relationship may provide. But if you want to have some degree of support or assistance, many software solutions don't offer that as part of the DIY service model.
No matter what outsourced solution you choose, make sure the company is transparent about their pricing so you know exactly what you're paying for. Hidden extra costs can and will add up quickly.
Delays in Paycheck Delivery
Another common payroll challenge is with receiving the information needed for processing by the defined cutoff times. This, in turn, can impact the timeliness of payroll and when employees receive their checks.
With outsourcing, you'll need to plan ahead in order to meet the strict deadlines set by your payroll company so that they can turn around and process payroll on time. That means taking into account things like holidays, your payroll liaison being out, weather, or even glitches in your technology that impact data transfers.
If you're like some businesses, especially if you only have time to focus on payroll after hours, you may worry that the time gap between when you send something over to your vendor and when they receive it could lead to delays in payment to your employees.
Paying your employees on time, every time, is essential to remaining in compliance with federal and state wage and hour laws, driving employee satisfaction, and avoiding a hit to overall morale. In fact, just two payroll errors can cause 49% of employees to start job hunting. And that's not all. The delays could prompt complaints that could lead to an audit, putting you at risk of fees and penalties.
How To Avoid Delays in Paycheck Delivery
Delays in payment can happen whether you outsource payroll or handle it in-house. The key to paying employees predictably is to adhere to a schedule. If you're outsourcing, that means you'll need to get the correct data to the provider in the agreed-upon timeframe. Another way to avoid delivery issues is to consider methods other than paper checks.
At Complete Payroll Solutions, we offer paperless payroll options like direct deposit and pay cards that make pay more instantaneous and eliminate delayed payments.
Payroll Systems Integration
If you're like many companies, you probably use at least one HR or financial software application like Excel to help you handle many of the tasks of employee management. You may even use multiple programs, like one for employee records and a different one for pay and benefits.
You may worry that your systems won't pair with a payroll provider's platform or that you'll have to make a big technology investment to get your systems to speak.
How To Ensure Your Payroll Systems Integrate
Payroll vendors understand the need for seamless integration and will work with you to ensure a smooth implementation. Almost all platforms are cloud-based and plug and play. Even if you're using a solution like a time and attendance platform from a different provider, the systems are often able to import the data with a minimal amount of work.
When you're looking at vendors, ask about how they'll handle the transition and if you'll have a dedicated team devoted to getting you set up and running. This group should be available to walk you through the first few payrolls to make sure things run smoothly. You'll also want to make sure you have ongoing support in case you have any problems.
Data Security
With the number of headline-making security breaches in recent years, including a tax and salary data breach at ADP that impacted one of the company's employer clients, it's not surprising to worry about placing sensitive employee data in someone else's hands.
We understand this fear. And even though incidents like this are extremely rare, they can still cause some companies to keep payroll in-house.
How To Protect Your Data With A Third-Party
When you're evaluating payroll providers, you'll want to make sure they're reputable and have policies and procedures in place to protect your data. Here are some questions to ask:
What accreditations are your processes and infrastructure compliant with
Where is the data hosted
Who can access the data
How is the data backed up
How is the data stored and transmitted
What on-site security is there
What firewalls/antivirus protection is used
In the unlikely event of a breach, what are their protocols
At Complete Payroll Solutions, we prioritize the security of your data. We have a state-of-the-art virtual private data center, 24/7 security monitoring, multiple layers of authentication for access and background checks of personnel.
Vendor Stability
No one wants to think of deposits disappearing. But in the extremely unlikely case that a payroll company goes out of business, it can happen.
Some smaller payroll providers may lack enough reserved funds to cover the entire cashflow of a processing period. This isn't an issue when funds flow in seamlessly from clients but poses problems if there are errors in accounting or the business closes unexpectedly. Legitimate concerns over the financial stability of payroll providers could be a roadblock for you in shifting to outsourced payroll.
How To Protect Against Vendor Instability
The most important thing you can do to avoid this is to look for a proven provider with a tried and tested operating history. Check with peers, colleagues or industry associations you belong to for referrals. Business and industry news outlets may also evaluate companies.
When you're reviewing providers, find out how long they've been in business. Ask how many clients they have and find out about their retention rate. See if they'll give you client references you can speak to. If not, check online for reviews.
The main point is that you want a vendor that not only has the payroll experience, but the necessary credibility to give you peace of mind.
Avoiding the Top 5 Problems with Outsourced Payroll
We know there are common roadblocks when it comes to outsourcing payroll, and no vendor is perfect. At Complete Payroll Solutions, we constantly scrutinize our solutions and services to guard against potential problems and make your life easier by taking payroll off your plate.
If you decide to outsource payroll, we know you want it to be a problem-free experience, and our goal is to make that a reality. For more information to help you decide whether in-house payroll or outsourcing is better for your business, read our next article.