5 Steps to Stop Sexual Harassment Before It Starts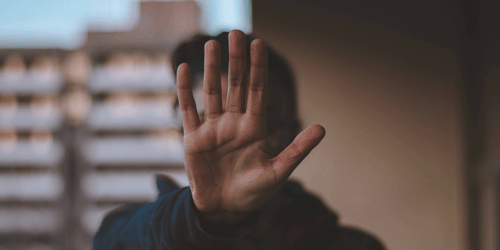 Title VII of the Civil Rights Act of 1964 protects workers in companies with 15 or more employees from sexual harassment. But despite the law, recent headlines highlight the prevalence of the problem. In fact, according to a new poll, 30 percent of American women say they've experienced sexual harassment in the workplace.
In the current climate, it's essential that businesses of all sizes take needed steps to prevent—and address—sexual harassment, or risk potential liability and public relations fallout. Here are five steps you can take to keep your site harassment-free.
Five Steps You Can Take to Stop Sexual Harassment in the Workplace
1. Develop a written policy.
While some states require employers with a certain number of employees to adopt a policy against sexual harassment, it's wise for every employer to develop a written policy. So employees understand what constitutes unacceptable behavior, be sure to clearly define sexual harassment and what actions are prohibited. Once you've developed the policy, communicate it to all employees, include it in your handbook, and require employees to sign and acknowledge they've read it.
2. Ensure adequate reporting procedures.
Recent reports of sexual harassment dominating the news reveal that many victims never report the incidents. To encourage victims to speak up, all businesses should have a procedure for reporting incidents, as well as for how the complaints will be investigated.
That way, victims—or bystanders who witness the behavior—will feel comfortable coming forward and confident their claim will be acted upon quickly. And be sure to list at least three individuals authorized to receive complaints in case one is an employee's alleged harasser.
3. Spell out consequences.
No matter their level in the organization, employees who are found to have engaged in sexual harassment must face disciplinary consequences for their misconduct. Be sure to spell out the actions you plan to take based on the results of the investigation, which may range from a written warning to suspension or even termination, depending on the circumstances. And it's critical that your enforcement of punishments be consistent and unbiased.
4. Hold training.
Every worker has the right to a workplace free of harassment. But some employees may not understand the distinction between acceptable friendly behavior and offensive flirtation that crosses the line. So that everyone knows what constitutes sexual harassment, hold regular training for all employees that includes relevant and realistic examples for the specific site. (If your state has specific requirements, be sure to check that the training meets them.) And consider an extra training just for those managers and supervisors who are authorized to receive complaints.
5. Change the culture.
Whether due to roles, gender, or pay, power dynamics can cause some employees to feel intimidated and vulnerable, creating an environment ripe for harassment. To combat the possibility of such behavior, company leadership should pledge to create a culture based on inclusion, equality, respect. Visible and vocal commitment from the top can go a long way towards establishing a work environment that fosters decency and discourages harassment.
For more information about how you can protect workers by preventing sexual harassment in the workplace, contact us here.
in

HR , Compliance