What To Do After The Death Of An Employee: Guidance For Employers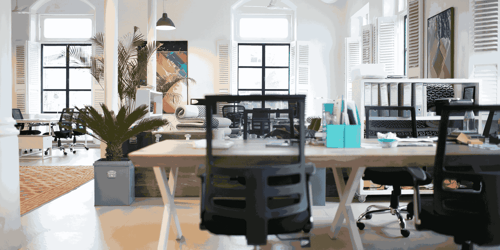 The death of an employee can be a challenging time for your business. From alerting staff and supporting them in their grief to pay and benefits issues, there's a lot to manage when a worker passes away. And it can be even more difficult if the death occurs on site. While no one wants to think about the death of an employee, being prepared can make things easier on everyone impacted. Let's find out the top things to consider when making a plan for your company.
In this article, we'll walk through best practices for procedures following the death of an employee, including announcements, counseling, accommodating leave requests, honoring their legacy, succession planning, safety considerations, and more. After reading this, you'll be armed with a comprehensive approach to structuring a death of an employee procedure that works best for your company.
Top 10 Considerations Following the Death of an Employee
When an employee passes away, understanding how to handle a number of key tasks immediately following their death can help things go as smoothly as possible given the circumstances. Here are 10 items you may want to include in your procedures.
1.
Announcements
One of the first things you'll want to think about is how to alert those who may want or need to know about an employee's passing, such as other staff, customers, and vendors they may have worked with. You'll want to do this as soon as possible after learning of the death.
While you shouldn't include any personal details or health information without the family's consent, you can share that the individual passed away, how long they were a member of your team and their valuable contributions, the loss to the company, and information about funeral services. In addition, as we'll talk about in a bit, if you offer Employee Assistance Program (EAP) services for employees or will provide grief counseling, that information can go into the announcement as well.
If you're struggling for the right format for this type of communication, there are plenty of examples online for a death announcement of an employee to help get you started. However, you may want to personalize the announcement based on the employee and their role in the company.
2.
Leave
Depending on how close the employee was to other workers, the size of your company, and your culture, some or all of your staff may want the opportunity to attend the funeral services. In that case, you could handle the situation informally such as closing for part of the day so everyone can go. Or you may ask that employees request leave to cover the time away.
While there are no legal requirements to offer bereavement leave on a federal level, depending on where you operate, there may be state laws such as in Oregon that require you to provide bereavement leave in certain cases. While sometimes, leave is strictly for the death of a family member, in other cases, it can be for any loved one. In addition to using the time for funeral services, the employee may take it to grieve.
If you don't offer bereavement leave, be sure employees know what other leave options are available such as sick time or PTO or even unpaid leave to attend.
3.
Grief Counseling
Following the death of an employee, you'll want to make sure you provide adequate mental health support to other workers during a very emotionally difficult time.
One way to do this is to offer grief counseling. This type of service can be provided on site in the workplace by a professional you bring in. Or you can point employees to other resources that may exist such as a grief hotline or Employee Assistance Program (EAP). Your EAP will be able to point employees to professionals who may offer the counseling services they need.
Even after the initial shock of the employee's death has passed, be sure to watch out for signs of depression that may be apparent in the workplace and remind employees about your EAP or other mental health services that may be available to them through their insurance.
4.
Safety Concerns
If you're covered by OSHA and the employee died on site, you'll need to make sure you follow all OSHA protocols for reporting. Specifically, you'll need to notify the agency of a fatality within 8 hours. OSHA will then conduct an investigation to determine if a violation of a health or safety standard occurred. Depending on their findings, you may need to pay penalties or implement abatement procedures.
If the employee's death wasn't work-related but, for example, they died from a heart attack, you still may want to look for steps you could take to prevent something similar from occurring in the future such as holding a CPR training or installing an Automated External Defibrillator (AED).
5.

Payroll and Benefits
Following the death of an employee, there is some paperwork you'll need to take care of to both ensure the family has all of the information they need as well as to stay in compliance with applicable employment laws.
For example, you'll need to consider the employee's final pay, which is generally governed by state law. For example, each state may have different rules about who final wages should be made payable to. You may also need to pay out unused, accumulated PTO depending on your state. There are also requirements regarding both state and federal withholdings that you or your payroll provider will need to be on top of as well as Form W-2 rules.
Lastly, you'll want to ensure that any employer-sponsored benefits are handled properly. For example, you may need to offer COBRA coverage to the spouse and/or children if the employee had health benefits through your company. If you use a third-party administrator, be sure to notify them of the employee's passing so they can process the change with the health insurer and take care of all the required COBRA notices.
You'll also want to make sure named beneficiaries know what accounts exist such as life insurance, a 401k, or an HSA. Just be sure that you don't speak to anyone other than the named beneficiary; your company should identify who they are and reach out to them directly with next steps, such as providing a death certificate. If anyone other than a beneficiary calls, don't share any details.
6.
Family Outreach
In addition to keeping the lines of communication open with the family to handle required paperwork, you'll also want to reach out with your condolences. After the employee's death, send a card to their home, arrange to drop off a meal, or order flowers to be delivered to the funeral home.
It's also a good idea to let the family know who they can contact at your company if they have questions such as a representative in your HR department. That person can help them make arrangements to return work property, direct them to insurance companies for beneficiary and account details, and answer questions about topics such as the last paycheck.
The key is to make it as streamlined and easy as possible for loved ones to get the information they may need to close out the employee's personal affairs.
7.

Company and Personal Property
Similar to a termination, you'll want to collect any personal property the employee may have had like a computer, cell phone, security badge, credit card, or other items. Work with family members to secure these items in a time and place that doesn't inconvenience them during this stressful time.
In addition, you should make arrangements for the employee's personal belongings they may have kept on site. Keep in mind that it's important that you only release the items to authorized individuals. For example, if the estate is in probate, the court will appoint a personal representative. If it's not, then you'd typically provide the property to a beneficiary of the estate or a trustee.
8.

Workloads and Coverage
Whether an employee's death was unexpected or not, you may need to plan for immediate coverage of their work to keep your operations running without disruption. In that case, assess the projects and responsibilities the employee had and reassign them to other workers until you can bring in a new employee to take on their role.
It's important to note that while you may be eager to find a replacement, be sensitive about advertising for the position too soon, which could negatively impact morale. In the interim, you could consider a temporary employment agency to fill the gap.
Once you reassign the employee's workload, you'll also want to let customers know who their new point person will be if the employee had regular contact with them.
9.

Succession Planning
Another factor in understanding your immediate workforce needs is whether the employee who passed away was a key employee at your company. If so, you may already have a succession plan that specifies who can fill the vacancy. If you don't, then it can be a good idea to write one. This effort will allow you to determine successors of essential roles or positions and develop a plan to prepare them through activities like training and learning opportunities.
10.
Honoring the Employee
After an employee's death, you'll also want to think about whether you want to recognize them by memorializing them in some way.
For example, you may want to hang their photo somewhere in the workplace. Or you may want to plant a tree or dedicate a bench in their honor. Or maybe you want to set up an annual fundraiser that directs money raised from your company to an organization that was particularly special to the employee or related to the cause of their death.
Either way, be sure to let the family know so they can take part in any remembrances that may take place.
How to Best Handle the Death of an Employee
As you can see, there are a lot of things to consider after an employee passes away. To lessen the impact on the employee's family and your company, it's wise to have steps in place that can guide your workforce in these difficult situations. For more actions you can take to support your staff's mental health following the death of an employee, read our next article on how to help workers cope.
in

HR , Talent Management