How Much Does An Employee Handbook Cost? Pricing for Employers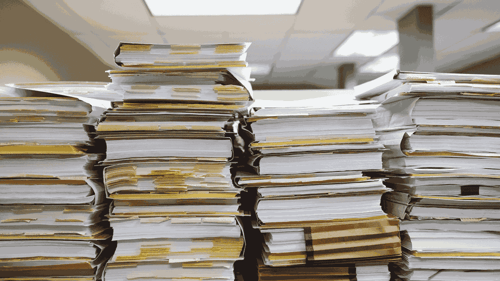 If you're a startup or have just a few employees, you may not have an employee handbook yet. But there are critical reasons every company should have an official handbook, from supporting a harmonious workplace to protecting your company from legal trouble. If creating a handbook that's compliant and customized to your workplace isn't something you feel confident doing yourself, you may want to consider getting outside help. How much does an employee handbook cost if you go this route? Let's find out!
To help you decide if outsourcing your employee handbook will fit within your budget, here we'll discuss typical costs for creating a guide, factors that may drive up the price, and ways you may be able to save on your handbook expenses. After reading this, you'll know if having an HR provider help you with your employee handbook is the right approach for your business.
Do we need an employee handbook?
Like many businesses, you may be wondering if you can avoid the cost of an employee handbook by forgoing this document all together. The short answer? We wouldn't recommend it.
While there is no federal or state law that requires you to have an employee handbook, there are many laws that require you to notify employees of certain workplace rights. And the Department of Labor (DOL) has stated that employers need to communicate their policies to employees through an employee handbook. If you don't have one, the DOL takes the stance that you have not communicated the policies and, if challenged in a lawsuit, the employee will win.
So even if you're a small to mid-sized company, or have just one employee, you should have an employee handbook to help you reduce your liability.
Can I create one myself?
To adequately protect your organization, an employee handbook should include guidelines, policies, and procedures that are customized to your unique workplace. While you can search online for free examples or templates to follow, if you take this approach, you'll need to know the local laws and industry regulations that may apply to your business to determine which content to include. If you don't have the expertise in house to tailor the content, then it can be a good idea to outsource to an HR provider that offers employee handbook services.
What are the types of outsourced employee handbook services?
If you've made it this far, you now know that you should have a handbook and that creating one yourself may be too much of an undertaking. That's where outsourcing comes in! Generally speaking, there are two different types of employee handbook services you can use when outsourcing the creation of a handbook for your workplace: custom handbook development or a handbook wizard or builder.
Custom Handbook:
With this option, an outsourced HR professional will work with you to create a custom handbook that addresses your particular workforce. The provider will take into account critical information such as the number and type of employees, your industry, and the geographic location of your business. In some cases, for example, if you have remote employees working in multiple states or multi-facetted businesses that span a variety of industries, you may need both a corporate handbook as well as individual addendums to address those specific circumstances.
Handbook Wizard or Builder:
If you want to take a more hands-on approach when developing your handbook, you may choose a handbook wizard or builder offered by an HR provider that allows you to pull relevant policies from an online compliance library. These resources are developed by experts with specialized knowledge in labor and employment laws.
What does an employee handbook cost?
The employee handbook cost varies depending on whether you want a custom handbook developed or want to use a handbook wizard or builder to compile your own.
What's included in the price?
When it comes to your employee handbook, again, what you get for the cost depends on the approach you take to creating your guide.
Custom Handbook: Typically, when you hire an outsourced HR provider to develop your handbook, the cost will include the initial creation as well as updates throughout the year based on new laws or policies that are released either in your state or federally. If you want an annual update after the first year, there will likely be a separate fee, but the cost for this subsequent review is generally much less. For example, at Complete Payroll Solutions,

we charge $500 for an annual update

to reflect compliance with new laws and regulations.
Handbook Wizard or Builder: When you choose this option, you'll pay a flat fee for an annual subscription to the databases. In addition, you'll get alerts when there are new developments that may affect your handbook as well as guidance on how to add the new language.
No matter which approach you take, you'll want to budget for an annual update since a handbook should be reviewed no less frequently than annually.
How can I save on the cost of a handbook?
If you decide to outsource the development of your employee handbook, the price you'll pay really comes down to the provider and type of handbook service you choose. So you'll want to compare costs as you evaluate your options. For example, a law firm charging an hourly rate may cost more than an outsourced HR provider who charges a flat fee. And that professional may cost more than going with a vendor that has a handbook wizard option.
In addition to shopping around, another way you may be able to save on the costs of your handbook is to bundle the project with other services. For example, an outsourced HR provider may offer a package that includes a handbook builder along with other offerings like an HR helpline. As you review vendors, consider whether you may need additional help – now or as you grow – and if it would be more cost-effective to purchase the services together.
Can I afford the employee handbook cost?
While there's a cost associated with creating a handbook, the cost of not having one can be far higher. Even one lawsuit can be devastating to your organization, both financially and reputationally. In general, employers settle employee lawsuits for about $40,000 to $45,000.
Since an employee handbook is so important to protecting your business, it can be a wise investment to utilize outside help to ensure your contents are both comprehensive and compliant. If you can afford the employee handbook cost and decide to partner with a vendor on the project, you may be wondering what Complete Payroll Solutions offers. Read our article on our employee handbook services to see if we may be a good fit for your organization.
in

HR , Compliance , Employee Handbook