Employee Handbooks: The 10 "Must Haves" For Your Company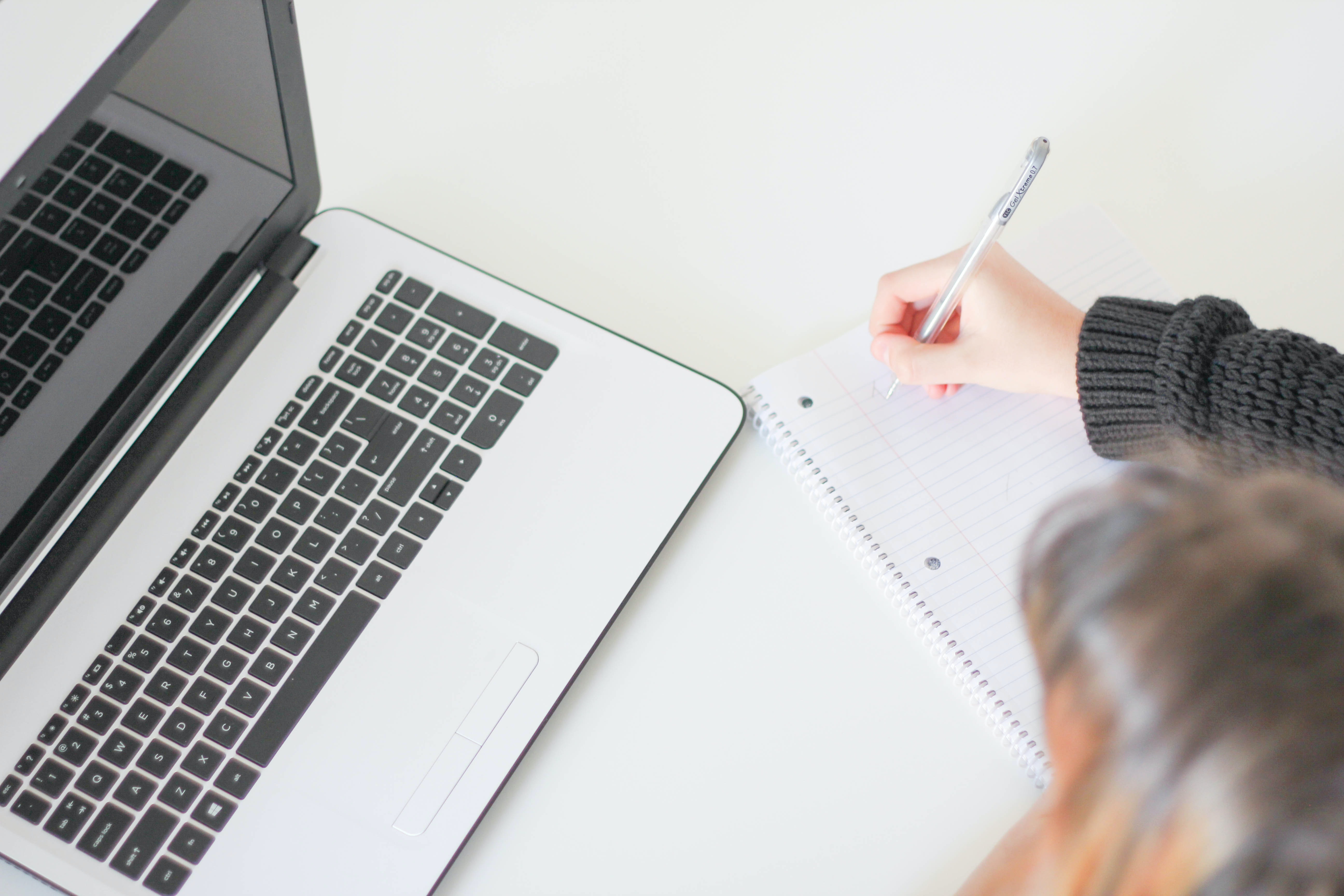 According to the Department of Labor, if you don't communicate your policies to employees, they effectively don't exist. And that could put you at risk of fines, penalties, and even a potential lawsuit brought by an employee.
At Complete Payroll Solutions, we've been providing outsourced HR assistance to companies for over 18 years. And one of the most popular services we offer is handbook development. That's because it can be confusing for businesses to understand just what policies belong in a handbook and why.
To help you understand how best to approach handbook development, whether you create one yourself or work with an HR expert, here we'll cover the 10 must-haves for your guide:
Company Overview and General Information
Non-disclosures
Non-Discrimination and Anti-Harassment Policies
Compensation and Benefits
Leave Policies
Schedules and Business Hours
Code of Conduct
Safety and Security
Technology and Social Media Posting
Signature Page
After reading this, you'll know what your handbook needs to contain to keep you in compliance and limit your legal exposure.
It's important to note that, for some companies, a single handbook alone may not suffice. If your business has remote employees working in multiple states or multi-facetted businesses that span a variety of industries, you may need a corporate handbook accompanied by individual addendums that pertain directly to certain industries or states.
10 Sections You Should Include in Your Employee Handbook
1. Company Overview and General Information
Though not required, it's good to have an introduction to a handbook with an overview and historical look at the company to help transition into the context of the policies. Typical content in this section includes information about the company's mission and values to help acquaint new employees with the company and set the stage for the corporate culture. The introduction also typically contains a statement about how the handbook is intended to spell out both employer and employee responsibilities to help ensure your mutual success.
2. Non-Disclosures
Even if it only applies to a small percentage of staff, non-disclosure agreements (NDAs) should be included along with confidentiality and privacy policies in order to prevent employees from disclosing proprietary information and protect your company's interests. Keep in mind that if you are looking to enforce an NDA, non-solicit or confidentiality policy, however, you will need to have a separate document that your employees sign and not just rely on the policy included in your handbook.
3. Non-Discrimination and Anti-Harassment Policies
Your handbook should outline your company's policies against discrimination and harassment in the workplace.
Anti-Discrimination Policies: Required by the Equal Employment Opportunity Commission, Equal Employment Opportunity (EEO) polices need to be included to demonstrate your commitment to equality in the workplace as it relates to gender, race, disability, sex, and religion needs to be in writing. In addition, your handbook should include an Americans with Disabilities Act (ADA) policy if you have 15 or more employees. This policy should state that you will not discriminate against individuals with disabilities and spell out procedures for reasonable accommodation requests. These policies must apply to all stages of employment, including hiring, promotion, and termination.
Anti-Harassment/Sexual Harassment Policies: Your handbook should include a statement that you promote a respectful environment in which all employees are treated fairly and prohibit any kind of harassment or victimization. The policy should spell out what constitutes inappropriate behavior, complaint procedures, and the company's action in response to alleged violations. The policy should also include a statement that retaliation against any individual who reports harassment is prohibited.
4. Compensation and Benefits
Your handbook should provide employees an overview of eligibility for medical and dental benefits, 401K, and profit sharing. This can be a high-level description without, for instance, insurance carrier names; detailed information can be provided separately such as in a benefits summary that explains employees' options. If you offer other workplace perks like tuition reimbursement, describe those here as well. This section should also explain employees' pay schedule and how any adjustments in pay will be handled such as overtime. It may also cover performance management practices and promotions.
5. Leave Policies
Many states now require family medical leave to be paid. This section of your handbook should include an overview of the federal FMLA, if applicable, any state-mandated leave, bereavement, sick or personal days, and vacation or paid time off. In addition to explaining the types of leave available to workers, you'll also want to spell out procedures for requesting and using leave as well as whether your company pays out unused time upon termination. This section is also a good place to include a list of your company's paid holidays.
6. Schedules and Business Hours
Include here your standard business working hours as well as rest and lunch periods based on your state's requirements. This section should also explain required methods of time tracking for hourly employees, including those who are working from home. If applicable, you'll also want to include a work-from-home policy that spells out expectations for remote workers. In addition, the handbook should address how your company handles travel time for business purposes. Lastly, if your company offers alternative work scheduling like flex time, explain how employees could take advantage of this flexibility.
7. Code of Conduct
The handbook should set out expectations for maintaining a positive work environment. Towards that end, in this section, you'll want to include policies in your handbook that address employee behavior in the workplace such as:
dress codes
level of professionalism expected
ethical standards of the company
relationships in the workplace
bans on activities such as smoking or alcohol
personal phone calls
arrival times and excessive absences
You'll also want to address potential conflict of interest situations and how employees should respond when faced with an ethical issue such as receiving gifts. The guidance should be clear as you discuss employee expectations. While you should explain the circumstances that would give rise to violations, avoid having progressive discipline policies that can inadvertently trap you as an employer.
8. Safety and Security
This section should explain the importance of maintaining a safe and secure workplace and discuss any safety rules at the organization. Specifically, employees should be instructed to perform their work in a safe manner that follows all regulations and standards that apply to their role. This section should also detail who employees should contact to report an unsafe condition or potential hazard. Depending on your company's policies, you may also want to include a statement about visitors to the workplace. Finally, this section typically explains any emergency plan information that employees may need to be aware of.
9. Technology and Social Media Posting
Your handbook should include a section on expected use of company devices, including computers, phones and internet connections. Specifically, you'll want to state that this technology should primarily be used for job-related purposes. In order to protect your company's image and reputation, it's also important to specify what type of content is permitted when representing the company using corporate email or social media, whether in a professional or personal capacity. For example, list the types of use that is forbidden such as disparaging or offensive language. The company should indicate that it reserves the right to examine email and other electronic communications, and that there is no expectation of privacy.
10. Signature Page
This one shouldn't be overlooked! In order to provide an affirmative defense that you have communicated your policies, you'll need a signed signature from your employees acknowledging that they have read and agree to the policies in the handbook in addition to the anti-harassment and sexual harassment policies. The signature page should include a disclaimer that the handbook is a living document since policies may change at any time and explain how you'll communicate the updates. It's also a good idea to state here or in your introduction to the handbook that nothing in the document creates a promise of continued employment and that the employee's employment is considered at-will.
For example: "Neither this handbook nor any other verbal or written communication by a management representative is, nor should it be considered to be, an agreement, contract of employment, express or implied, or a promise of treatment in any particular manner in any given situation, nor does it confer any contractual rights whatsoever."
Since many companies today use electronic onboarding, this signature page can be electronic.
How to Create a Compliant Employee Handbook
As you set out to develop or update your employee handbook, you'll quickly see that there's a lot to include. And understanding what your policies should reflect to be in compliance with state and federal laws can be challenging.
That's why many businesses choose to outsource handbook development. Complete Payroll Solutions could be a good fit for you if you want:
A handbook that is completed by certified HR professionals
The option to use an integrated HRIS system for onboarding activities like handbook acknowledgments
Assistance with enforcing the policies in the workplace through training
If this sounds like you, then the next step is to visit our pricing page for more information about our outsourced HR services.
in

HR