Payroll System Implementation: A Guide On What To Expect With CPS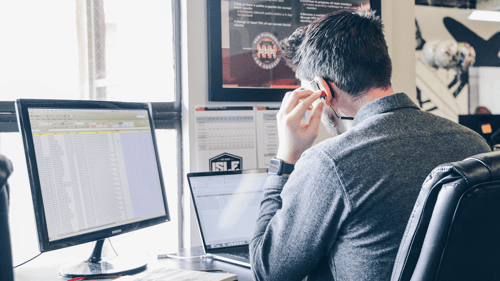 If you've decided to outsource payroll to take advantage of greater accuracy and efficiencies in your processes and are considering Complete Payroll Solutions, you may be wondering just what's involved in getting started with us as a new customer. And that's key to making your payroll system implementation as seamless as possible.
At Complete Payroll Solutions, we've onboarded thousands of new customers to our payroll solutions. We know there's a lot involved in moving from manual processes or another vendor so we want to be transparent so you know what to expect. To help you understand the steps required to get you up and running, here we'll discuss:
What documents do I need to provide
What is involved in transitioning to Complete Payroll Solutions
What is the payroll implementation timeline at Complete Payroll Solutions
What resources are needed at my company
What type of support does Complete Payroll Solutions provide during implementation
What happens after we go live
After reading this article, you'll know the steps involved in implementation starting from the moment you become a new customer so you can plan accordingly for a smooth transition.
What documents do I need to provide for the payroll system implementation?
Before you can start processing payroll with Complete Payroll Solutions, you'll need to provide several pieces of information about each employee in order to set them up for payroll. These include:
Name
Address
Date of birth
Social Security number
Compensation
Earnings and deduction details

Direct deposit

forms if applicable
In addition to employee information, you'll also need to provide data so Complete Payroll Solutions can process payroll and file your payroll taxes on your behalf, including:
Federal ID
State Department of Revenue and Department of Labor (Unemployment) Tax ID
Bank account verification like a voided check
So you know exactly what data's needed and when, we'll provide you with a template and also assist you if you want help.
What is involved in transitioning to Complete Payroll Solutions?
We'll start by pairing you with a Business Solutions Consultant to lead a discovery phase of your current processes. Not only will this allow us to evaluate how you're doing things now and what we can do to streamline processes for greater efficiencies, but it also allows us to customize your solution based on your unique goals.
After that stage is complete, you'll work with a dedicated Implementation Specialist to begin the transition. If you're a larger company and you'll be utilizing multiple solutions in addition to payroll, you'll be assigned a team instead that will include a Project Manager who will coordinate target dates and tasks, such as:
Getting a list from you of authorized contacts/supervisors and what their level of access will be
Going over benefit plans to compare to employee payroll deductions
Reviewing what reports and data will need to be sent and/or created for third-party contact and/or software applications
Reviewing company time off policies and employee balances
What is the payroll implementation timeline at Complete Payroll Solutions?
Implementation times with Complete Payroll Solutions range from 3 business days for a simple payroll to up to 5 weeks if you have a larger, more complex business or are planning to use multiple products and services. Before we get started, we'll walk you through the process and timing so you know exactly what to expect.
What resources are needed at my company?
With most payroll system implementations, you won't need to get too many people involved from your side. For a small business, we usually deal with the owner and in mid-size companies, a member of the payroll, HR team, or the office manager. It is important, however, to have a project lead who will coordinate any other employees and resources that may be needed such as the finance department, which may review reports and data for accounting software entries and/or integrations, and so someone from HR to review employee benefit deductions.
Usually, you don't need to involve your IT team since almost all platforms are cloud-based and plug and play. Even if you're using a solution like a time and attendance platform from a different provider, we can integrate the systems and import that data. However, you may need the involvement of another department if you need a time clock or other hardware installed.
What type of support does Complete Payroll Solutions provide during a payroll system implementation?
During the implementation, you can expect your dedicated contact at Complete Payroll Solutions to communicate with you by email, phone calls, and virtual meetings throughout the entire process. At first, they'll reach out less frequently but will increase to daily contact in the time leading up to your 'go live' date. This is a unique service model that differs from many others who have self-service support or a call center you'll need to reach.
It's important to note that you can also call your assigned contact directly at any time you have questions or concerns.
What happens after we go live?
Once we complete your initial implementation, we'll run trainings for your team to make sure you're prepared to run your first payroll. After your first couple of payrolls, at that point, we'll transition you to a permanent Client Relations Specialist who is available to assist you Monday through Friday. With this approach, you get access to the same professional who is familiar with you and your business.
How to Set Up a Successful Payroll System
Hopefully, this article provided you with an overview of the key steps involved in getting your payroll started with us. While there are a lot of factors that go into a successful payroll system implementation, with Complete Payroll Solutions, we have a proven process to make it as easy on you as possible.
If the implementation we've described sounds like a good fit for your company and you're interested in learning more about what payroll solutions we offer, read our next article that compares our payroll packages. Or visit our pricing page for more information.
in

Payroll , CPS , Technology , Payroll Outsourcing