Complete Payroll Solutions' Payroll Packages: Which Is Best For You?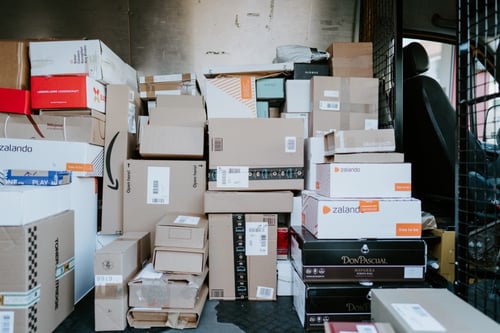 If you've decided to outsource payroll to realize greater accuracy and efficiency in your processes, you have a lot of choices today. As you search for the right partner, you'll likely narrow down your choice of payroll providers to just a few vendors. If you're here, that means Complete Payroll Solutions is one of them, so you may be wondering which of our product bundles would be the right fit for your business.
Complete Payroll Solutions provides outsourced payroll services to thousands of companies of all sizes. We understand each business is unique. That's why we offer a variety of packages designed to fit any organization.
To help you understand how our packages stack up in terms of cost, features and included services, in this article, we'll do a deep dive on each of our payroll options:
Workforce
Workforce Plus
Complete Benefits
After reading this, you'll know which Complete Payroll Solutions package is right for you so you can pick your ideal solution.
Complete Payroll Solutions Payroll Packages
We offer three online payroll packages to fit the needs of any business. If you'd rather have us run your payroll for you, we also offer a Classic option that lets you call, fax, or email your data into us each pay period.
Workforce Package
Many companies today need support for additional workforce needs beyond just payroll processing. And that's what Workforce is designed to provide.
With Workforce, you'll get all the basic payroll processing features to run your payroll, including tax filing, direct deposit, reporting, employee self-service, and general ledger interface. In addition, the package has a basic time and attendance system built in for tracking when hourly employees clock in and out. It also has some integrated HR support to help make managing your employees easier.
Workforce includes:
Web/mobile punch
Time off requests
Basic scheduling
Document storage
Onboarding
Basic

HRIS

Handbook builder
HR library
What Will The Workforce Package Cost Me?
Workforce has a $12 Per Employee Per Month (PEPM) cost plus a $70 base fee a month.
This is our most value-based option yet still offers businesses added tools for more thorough workforce management.
Workforce Plus Package
This package builds on Workforce to provide a more comprehensive solution to companies who also want assistance with hiring as well as compliance. If you're in a growth phase or have a lot of turnover and need help with recruiting and onboarding, this may be a good solution for you.
Specifically, with Workforce Plus, you'll get the same features included in Workforce as well as additional services like:
HR Consulting: With this service, answers to your HR questions are just a phone call or email away
Poster Program: This service automatically sends you a new version of a

labor law poster

anytime there's a mandatory change so your notices are always up to date
Applicant Tracking/Recruitment: Our system organizes and streamlines hiring data to improve the candidate experience and reduces your administrative burden when recruiting
What Will The Workforce Plus Package Cost Me?
Workforce Plus also has a $12 PEPM cost plus a $135/month base fee.
As you can see, it costs more than Workforce but for companies who are beginning to have more complex needs that arise from adding more employees, it's a solution that can scale with you.
Complete Benefits Package
Complete Benefits is our most robust package. It contains all the functionality of our other two packages plus:
Integrated Health Benefits Administration: We'll integrate seamlessly with your health insurance carrier(s) to update them directly with new hire enrollments, life status changes, terminations, and address changes. And we also provide integrated administrative services for

COBRA

and other benefit products.
Benefits Enrollment: We'll enroll employees seamlessly with technology that eliminates manual processing and communicates directly with the carriers to reduce your time and risk of errors.
Benefits Compliance: Once you're up and running, our team will help ensure your plan's continued compliance with ERISA and

COBRA

.
What Will The Complete Benefits Package Cost Me?
For Complete Benefits, the cost is $12 PEPM plus a $150/month base fee. While the base fee is a little more than Workforce Plus, it includes benefits administration, employee enrollment services, and compliance.
How to Choose the Right Payroll Package for Your Business
With three different online payroll packages to choose from, we know it can be challenging to compare them easily. Hopefully, this article gave you a high-level overview of the main differences between our offerings.
Does one of our packages seem like a good fit for you? The next step is to view our detailed pricing page. If you're wondering about what's involved in getting up and running with Complete Payroll Solutions before you decide, read our guide on what to expect.
in

Payroll , CPS , Payroll Outsourcing