Recruitment Costs: A Pricing Guide For Outsourced Recruiting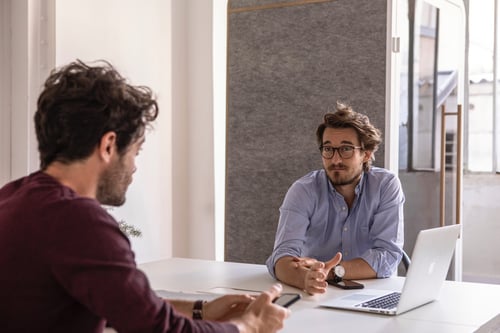 As your company grows, so do your responsibilities. And one of the most challenging for any business is hiring new employees. Not only can it be a time-consuming process that detracts from your core focus, but it can be difficult to know how to find the right candidate for your position and culture. That's why about 44% of companies use an outsourced recruitment agency for the hiring process.
At Complete Payroll Solutions, our certified HR professionals offer outsourced recruitment services to help companies find and onboard the right talent for the company. While we know that may make us a little biased, we understand how these services are priced in the market. To help you understand what you can expect to pay if you choose to outsource recruiting, here we'll discuss:
What recruitment costs
What's included in recruiting employees
Ways to save on recruitment
After reading this article, you will know the recruitment costs you can expect to pay to determine if this approach to hiring fits within your budget.
What is outsourced recruiting?
Outsourced recruiting involves teaming with an HR provider or other recruiting partner to help you attract, select, and hire candidates. The agency will act as an extension of your company and handle all or part of the entire recruiting function, which can include:
Job descriptions
Sourcing talent
Compliance with employment laws that prohibit discrimination
Application review
Candidate screening
Predictive Index test
Interviews
Offers
Depending on the recruiter you choose to work with, they may offer additional services that can be helpful in the hiring process such as background checks.
What are the advantages of outsourcing recruitment?
When you choose to outsource, you'll benefit from the recruiter's experience, reach, and efficiencies. That means you'll be able to bring on new workers faster. That can be an important factor if your business could suffer from delays in filling a position.
Outsourcing recruitment also frees you up to devote more time to core business activities throughout the hiring process. If you're like most business owners and wear many hats, shifting the responsibility for hiring to an external partner can help eliminate distractions and keep up your internal productivity, which can be critical during a period of growth.
Another benefit of outsourced recruitment is that it may help you gain a competitive advantage. A recruiter has access to more candidates than you'll likely be able to reach through job boards. By tapping into these resources, you'll be better able to find and attract the top candidates to keep your talent on par with larger companies.
However, there are costs associated with outsourcing, which we'll discuss next.
How much does outsourced recruitment cost?
The way recruiters charge can vary, but the most common method is to charge a flat fee based on the salary of the position you're trying to fill or a percentage of a new hire's first-year salary, typically between 15% and 30%.
For example, At Complete Payroll Solutions, we typically charge 20% of an employee's first year of compensation so if you want to bring someone on board at a salary of $60,000, you would spend $12,000 in recruitment fees. Alternatively, for clients who use our outsourced HR services, we generally charge an hourly rate of $125/hour, which can end up being less costly.
There are many factors that can impact the percentage you're charged by a recruiter. These include:
Industry
Position (e.g. executive or hard-to-fill positions may cost more)
Geographic location
Market conditions
Whatever fees you're quoted by the agency, you'll want to make sure they are spelled out in your agreement along with any additional charges. In a pre-COVID-19 world, that could have meant expenses like travel and meals for prospective candidates.
It's important to keep in mind that typically you'll only pay the fees to the recruiter if they're successful in filling the position.
How can I reduce recruitment costs?
Because of the costs involved with outsourced recruiting, you may be wondering if there are ways you can save on expenses. There are some steps you can take to help reduce your outsourced recruitment costs.
Ask About a Multiple Position Discount: Some outsourced recruiters may provide a special rate if you have multiple positions that need to be filled.
Negotiate: If your open position is not as hard to fill, ask about a lower rate since recruitment should require less of the recruiter's time and effort.
Consider Exclusivity: When more than one firm submits the same candidate's name, you could receive multiple submissions for the same applicant and waste resources reviewing them. In addition, if more than one agency claims to represent the candidate, you could face lengthy and costly legal complications.
Reduce the Services: If the fees are too high for your budget, consider removing certain parts of the recruiter's services to make recruiting more affordable. For example, you could write your own job description or ad.
Ask About a Guarantee: Most recruiting agencies will offer a guarantee period – usually 90 days – in case the new hire doesn't work out that can save you on the costs of starting the search over
It's also important to keep in mind the potential savings you'll realize by using a recruiter. Specifically, an agency can help you avoid the cost of a bad hire. According to a 2017 CareerBuilder Survey, 75% of employers say they have hired the wrong person for a position, a misstep that can cost tens of thousands of dollars.
So, how much will I spend for a new hire when using an outsourced recruiter?
As we mentioned earlier, outsourced recruiters generally charge in the range of 15-30% of a new hire's first-year salary to bring someone on board for you. As you grow, you'll want to consider these costs to see if outsourcing is something you can afford.
If outsourcing your recruitment seems like the right move for your business and you think Complete Payroll Solutions may be a good fit, read our blog to learn more about the recruiting services we offer. Still weighing your options? No problem. Make the right choice by learning more about the things you should consider when outsourcing your recruitment.
in

HR , Talent Management , Recruiting