Benefits Compliance: A Guide To Avoiding Fines & Fees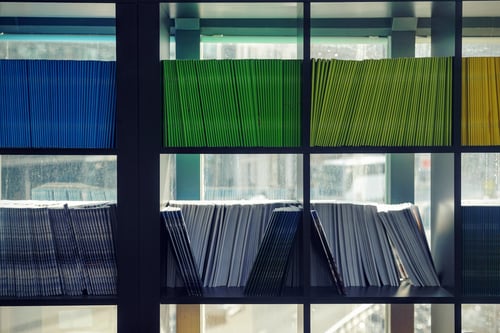 Whether you've just started offering health benefits, want to avoid penalties, or are facing an audit, you know you need to pay attention to compliance rules to minimize financial consequences to your company. But you may be worried that you don't have expertise in the nuances of government rules and regulations you need to comply with.
Complete Payroll Solutions' benefits team works with clients throughout the Northeast to help them understand the legal requirements for their plans and keep them ahead of benefits compliance issues. Since there are many federal rules that affect group health benefits, in this article, we'll break down the most common areas of compliance:
ACA Compliance
ERISA Compliance
COBRA Compliance
HIPAA Compliance
Benefits Notices
To simplify the compliance for your business, we'll include a checklist of important actions you should take for each topic. After reading this article, you will have a solid understanding of the major steps to take to keep your benefits in compliance and avoid penalties.
Affordable Care Act (ACA) Compliance
Enacted to make affordable health insurance available to more people, the ACA specifies several requirements for companies offering group health coverage. It's important to note that these requirements only apply to certain large employers, those that have 50 or more full-time equivalent (FTE) employees.
If you fall into this category, you'll need to meet the following important requirements to comply with the ACA's rules.
Offer Coverage to 95% of Your Employees

Requirement: You must offer minimum essential coverage to at least 95% of your full-time employees and their dependents. Which health plans don't qualify as minimum essential coverage? Coverage only for vision care or dental care, workers' compensation, coverage only for a specific disease or condition, and plans that offer only discounts on medical services.
Due Date: At the time of coverage

Offer Affordable Coverage

Requirement: You need to offer coverage that is affordable and provides at least minimum value. To be affordable, the employee's required contribution for self-only coverage (not the cost for dependents) must be less than 9.83% of their household income. To provide minimum value, a plan must pay for at least 60% of the covered benefits.
Due Date: At the time of coverage

Report on the Health Coverage You Offer

Requirement: You need to file annual information returns Form 1094-C and Form 1095-C with the IRS and provide a copy of Form 1095-C to employees every year.
Due Date: Form 1094-C and Form 1095-C are due to the IRS by February 28 if filing on paper (or March 31 if filing electronically). For the 2020 calendar year, Forms 1094-C and 1095-C are required to be filed by March 1, 2021, or March 31, 2021, if filing electronically. You must provide a copy of Form 1095-C for each employee to that employee by March 2, 2021, for the 2020 calendar year.
ERISA Compliance
The Employee Retirement Income Security Act of 1974 (ERISA) was enacted to protect individuals in health and welfare and retirement plans by requiring plan administrators to provide participants certain information about the plan, among other things. ERISA not only applies to group health insurance, but also voluntary programs as well like life and disability insurances.
To comply with ERISA requirements for health plans, there are several major actions you need to take.
Provide a Summary Plan Description (SPD)

Requirement: You must provide an SPD to participants that details everything about your plan like eligibility requirements, benefits, claims, appeals procedures, enrollment rights, and rights under ERISA.
Due Date: You need to furnish the SPD within 90 days of participants getting coverage or within 30 days of a participant's written request. An updated SPD must be furnished every 5 years if changes are made to SPD information or the plan is amended (otherwise, it must be furnished every 10 years).

Create a Plan Document or Wrap Document

Requirement: Your plan must be established and maintained pursuant to a written plan document. It doesn't need to be in any particular format but must include information on the rights of plan participants as well as the plan's operation and administration. One common approach to plan documents is to create a summary wrap document, which is one document that "wraps around" all the covered benefits you offer.
Due Date: The plan document doesn't need to be furnished to employees. However, if an employee requests a copy, you must provide it within 30 days of their written request.

File Form 5500

Requirement: If you have over 100 participants in one of your benefit plans, you'll need to complete and file Form 5500 every year. The form must be filed electronically with EFAST2 or approved software or IFILE.
Due Date: Form 5500 is due by the last day of the 7th month after the plan year ends. A plan may obtain a one-time extension of time to file (up to 2½ months) by filing Form 5558 with the IRS on or before the date the Form 5500 would otherwise be due, without extension.
COBRA Compliance
The Consolidated Omnibus Budget Reconciliation Act (COBRA) is designed to protect workers from disruptions to their health coverage when they experience certain life changes like the loss of a job or divorce. COBRA applies to employers with 20 or more employees that sponsor group health plans and requires several steps to remain in compliance.
These important steps must be completed by the health plan administrator, which may be you.
Distribute Proper Notices

Requirement: Once an employee experiences a qualifying event, you're required to provide certain notices to qualified beneficiaries of their COBRA rights.
Due Date: Each notice has specific timeframes in which they must be issued. The two most common notices are:

Election Notice: This notice is due within 14 days of learning of a qualifying event
General Notice: You must provide the employee or covered spouse a general notice within the first 90 days of coverage

Charge the Correct Premium

Requirement: Although you can offer to contribute to your employees' COBRA premium costs, you're not required to. However, if your employees are responsible for the entire premium, it can't cost more than the full cost of coverage plus a 2% administrative fee.
Due Date: You'll calculate premium contributions for continuation coverage when the employee notifies you of a qualifying event.

Make Coverage Available for the Maximum Allowable Period

Requirement: Depending on what triggered COBRA coverage, you'll either need to offer continuation coverage for 18 or 36 months.
Due Date: If you terminate an employee, they're eligible for 18 months of coverage unless they became eligible for Medicare less than 18 months before you let them go. In this case, their spouse and dependents are eligible for up to 36 months of coverage. For all other qualifying events, beneficiaries must receive 36 months of coverage.
HIPAA Compliance
The Health Insurance Portability and Accountability Act of 1996 (HIPAA) contains privacy and security rules to protect employees' health information.
HIPAA's privacy and security provisions apply to employer-sponsored health plans and providers except for self-funded health plans with less than 50 participants that are administered by the employer. If you typically have health information about employees participating in the plan, such as payments made for healthcare services or records from the health insurance company, you'll need to comply with the rules.
Under HIPAA, certain actions are required to protect employees' health information:
Provide Notice of Privacy Practices
Establish Safeguards to Protect Employees' Health Information

Requirement: You'll need to make sure you have safeguards in place that are designed to protect the privacy of employees' health information.
Due Date: Daily

Provide Notice of Breach of Unsecured Personal Health Information

Requirement: If a breach of unsecured health information occurs, you'll need to provide a notice to employees.
Due Date: The notice of breach is due no later than 60 days of the discovery of the breach.
Benefits Notices
In addition to the notice requirements listed for the laws we've already discussed, there are additional notices that are required to be distributed each year for group health plans to provide important information about coverage and beneficiaries' rights and responsibilities.
ACA Notices

Requirement: You'll need to provide certain notices for your group health plan. These include an Exchange Notice that advises employees about the ACA's health insurance marketplace and a Notice of Patient Protections that contains their rights to choose a primary care provider and obtain OBGYN care without prior authorization.
Due Date: The Exchange Notice is due upon hiring a new employee within 14 days of their start date. The Notice of Patient Protections must be provided whenever the plan provides a participant with a Summary Plan Description or other similar description of benefits under the plan.

Genetic Information Nondiscrimination Act (GINA) Disclosures

Requirement: If you have 15 or more employees, GINA applies to you and prohibits discrimination based on an individual's genetic information. While GINA doesn't require that you provide a written notice to employees, many employers opt to in order to make clear what is required and permitted with regard to obtaining and maintaining genetic information. At a minimum, you should include safe harbor language in any forms that are used for processing medical or leave requests.
Due Date: This notice must be provided whenever an applicant or employee is sent for a medical examination by an employer with 15 or more employees. An additional "warning" is required when requests for health-related information are made by employers with 15 or more employees (e.g., to support an employee's request for reasonable accommodation or a request for sick leave), but only if the request for medical documentation is made in a way that is likely to result in receipt of genetic information.

Children's Health Insurance Program Reauthorization Act (CHIPRA) Notice

Requirement: If you provide a group health plan in a state that provides premium assistance through employer-based plans, you'll need to provide an annual CHIP notice to let employees know of the opportunities available. A model notice is available from the DOL.
Due Date: The CHIP notice must be provided annually before the start of each plan year (may be provided with enrollment packets, open season materials, or the SPD).

Michelle's Law Notice

Requirement: If your group health plan provides dependent coverage beyond age 26 and bases eligibility for such coverage on student status, you'll need to provide a notice along with any notice regarding a requirement for certification of student status for coverage under the plan.
Due Date: The notice must be provided any time a request for student status is requested by the plan.

Mental Health Parity and Addiction Equity Act Disclosure

Requirement: You need to provide a notice to employees that the financial requirements and treatment limits that apply to mental health or substance use benefits under your plan are no more restrictive than for other medical benefits.
Due Date: You'll need to provide this notice upon request for a plan offering medical/surgical benefits and mental health or substance use disorder benefits.

Women's Health and Cancer Rights Act Notice

Requirement: Unless you are exempt because you have fewer than 2 participants who are current employees, you'll need to provide a notice to advise employees about benefits that may be available to them if they're having a mastectomy.
Due Date: You'll need to provide the notice of rights both upon enrollment and annually thereafter.

Newborns' and Mothers' Health Protection Act Notice

Requirement: You need to provide a notice to employees explaining that your plan can't restrict a hospital stay in connection with childbirth to less than 48 hours for a vaginal delivery or 96 hours following a C-section.
Due Date: This notice must be included in the SPD for a plan providing maternity or newborn infant coverage.

Medicare Part D Notice of Creditable Coverage

Requirement: If you offer prescription drug coverage to employees who are eligible for Medicare Part D coverage, you have to provide a notice about your drug coverage to help them compare their options.
Due Date: This notice is due before Medicare Part D's annual election period each year that runs from October 15 to December 7, upon request, and at various other times as required under the law.
How Do I Keep My Benefits In Compliance?
If you're audited and found in violation of any of the requirements we've discussed, the consequences can be significant. You not only risk fines that can range from hundreds to thousands of dollars a day, but may also be subject to an employee lawsuit that costs much more. For example, the average cost to defend COBRA litigation is $45,000.To avoid these penalties, it's important to have a comprehensive approach to compliance. While you can manage compliance on your own, you'll want to make sure you have the time and legal know-how to do it properly.
If you think outsourcing this responsibility makes more sense for your company, at Complete Payroll Solutions, our experts keep track of changing regulations and can keep you informed of what you need to do to stay ahead of the requirements. Find out how we can help keep you fine-free on our compliance page.