Paylocity Vs. Complete Payroll Solutions: A Side-by-Side Look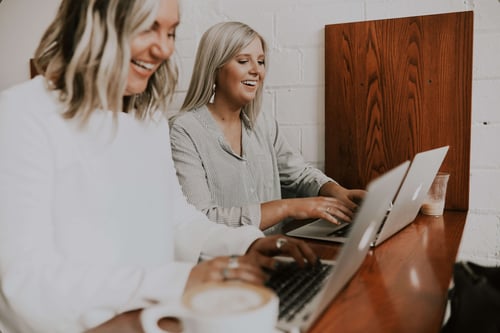 Once you've decided to move away from traditional, manual systems for managing your workforce towards automated solutions that will free up your time to focus on business growth, you'll quickly find that there are lots of providers you can partner with. One of the companies you can choose to partner with is Paylocity. But if you're reading this, you're also considering Complete Payroll Solutions. As you consider your options, we know it can be difficult to make an accurate comparison.
Complete Payroll Solutions provides outsourced solutions for payroll, time and attendance, HR and benefits administration to thousands of companies. We know that may make us seem biased when talking about outsourced workforce management providers, but we also know that we're not always right for every company. To help you decide between Paylocity and Complete Payroll Solutions, here we'll do a side-by-side comparison of:
Features and Functionality
Cost
Support
After reading this article, you'll understand the key differences between the two vendors so you can make the right choice for your business.
Paylocity Vs. Complete Payroll Solutions
When you compare Paylocity versus Complete Payroll Solutions, it's a good idea to compare the vendors in 3 key areas.
Features and Functionality
While each workforce management platform typically offers the functions necessary to reduce your administrative burden, increase efficiencies, and lower the risk of errors, the offerings from Paylocity and Complete Payroll Solutions differ in terms of the features you have the option to include.
Paylocity
Paylocity is a suite of solutions that consists of a base product with payroll software which automates payroll and tax filings. But the suite also has several other available modules, some of which are through third parties. The additional options include:
Time and attendance, with customized tools for the way employees work like time clocks and mobile apps for clocking in and out.
Human Resources, including:

Document library
Compliance dashboard
HR Edge, which includes consulting, a resource library, online training and custom handbooks

Benefits administration of Flexible Spending Accounts (FSAs), Health Savings Accounts (HSAs), Transportation Management Accounts (TMAs) and COBRA
Talent management, including:

Recruiting
Onboarding
Performance management
Compensation management
Learning management system
In addition, Paylocity integrates with 300+ integration partners from its vendor marketplace for solutions like pay-as-you-go workers' compensation or retirement plans.
Complete Payroll Solutions
Complete Payroll Solutions offers 4 packages that all include payroll processing plus additional services to meet the needs of any business. Depending on the functionality you need, you can choose a package that includes some or all of the following additional services:
Time and attendance solutions, which provide secure, maintenance-free, cloud-based employee attendance monitoring of both time worked and time off.
Human Resources customizable consulting backed by premier HR technology for seamless recruiting, onboarding, and compliance as well as solutions to challenging workforce questions.

A comprehensive HR library and suite of online tools
Employee handbook builder
An HR Compliance Assessment.
HR Hotline
Poster program
Applicant tracking

Benefits administration and compliance for comprehensive benefit plans. Plus, we can serve as your broker to help you build the right package for you and your employees, including health insurance, pre-tax and retirement plans.
Cost
Since outsourcing workforce management can be an expense you need to budget for, you'll want to compare Paylocity and Complete Payroll Solutions' pricing so you can understand the financial impact on your business.
Paylocity
According to Paylocity's website, in order to determine what their suite of solutions will cost you, it depends on a number of factors, including the size of your organization and the number of services or modules you need. So, for example, you can purchase modules a la carte based on what you'll actually use.
To find out exactly what you can expect to pay, the company offers the opportunity for businesses to request a demo and they'll provide a detailed, transparent proposal.
Complete Payroll Solutions
Complete Payroll Solutions offers a transparent pricing model with all of our package costs listed on our website. Our solutions range from $6 per employee per month with a $60 base fee to $12 per employee per month and a $150 base fee for our Complete Benefits option, which is our most robust package.
Alternatively, you can choose to purchase by solution. For example, if you just want HR consulting or just payroll, you have the option to build a system and only pay for what you need now, and add on services as you grow.
Support
Even though online software is designed to be easy to use, you'll want to compare potential vendors like Paylocity and Complete Payroll Solutions in terms of how they'll service you from implementation through the long term.
Paylocity
Paylocity's website says it offers a deep support system to back up its solutions. It provides timely, customized implementation and service to lay the right foundation and quickly resolve any issues. The company offers several types of service for clients:
An implementation consultant: These experts help employers configure the foundation that's right for you and your business.
Tailored service team: Clients have access to service teams organized and supported by a variety of experts who can help with deep, complicated problems.
On-demand help: Paylocity offers a knowledge base and chat support so businesses can access resources anytime.
Complete Payroll Solutions
To start the implementation process with Complete Payroll Solutions, you'll be assigned an implementation specialist who will schedule a welcome call with you within 24 hours. During the call, the representative will discuss your needs so they can tailor a process that's optimal for your business. You'll also get initial and ongoing trainings so that you and your employees can best utilize the software.
Once you have received your initial training with your implementation specialist and you are comfortable with the functionality, you'll then move to a permanent account manager. This contact is available by phone or email Monday through Friday and gives you access to the same professional who is familiar with you and your business.
Is Paylocity or Complete Payroll Solutions better for my business?
As you look for the best outsourced provider to free you from the day-to-day tasks of managing your workforce, you'll find that Paylocity and Complete Payroll Solutions offer products and services that may fit your needs.
Paylocity may be a good partner if you:
Are tech-savvy and like a do-it-yourself model with the tools you need to manage your workforce
Don't need a lot of handholding and prefer to access knowledge bases and other resources
Want the ability to seamlessly integrate multiple third-party apps into your platform
Complete Payroll Solutions could be the best choice for you if you:
Prefer personalized customer service from the same payroll professional
Like an all-inclusive package instead of managing multiple add-ons depending on your needs
Want integrated options like health insurance and retirement plan administration that's under the same roof versus handled by a third party
If it sounds like Complete Payroll Solutions could be right for you, visit our pricing page for more details on our options.