Performance Review Management: What Does CPS Offer?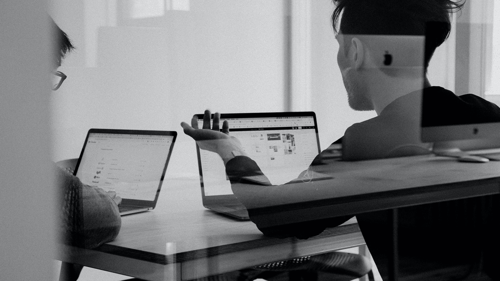 While the annual review may be becoming a thing of the past, performance reviews are still important to boost engagement, satisfaction, and productivity. But the trend is now towards more frequent feedback. With this new approach, you may be wondering what's the best way to tackle performance review management, and whether outsourcing is a good option. If this sounds like you, we thought we'd tell you how Complete Payroll Solutions can help.
At Complete Payroll Solutions, we offer both certified HR professionals and human resources information system (HRIS) software to help thousands of companies best manage their workforces, including performance. If you're considering partnering with us to help design a performance review management approach for your company, to help you understand what we can provide, here we'll discuss:
What is a performance review
Why are performance reviews important
What performance review support does Complete Payroll Solutions offer
How much does performance review support with Complete Payroll Solutions cost
After reading this article, you'll know if our solutions would be a good fit for your company and your employees.
What is a performance review?
According to SHRM, performance reviews are periodic evaluations of an employee's job performance against a set of expectations and goals.
It's a crucial part of employer-employee dialogue that can help build alignment of goals and expectations, reinforce positive behaviors and outcomes, and identify areas of future focus. They can also serve as a basis for employment actions such as compensation, promotions, or even terminations.
How is performance review management shifting?
In the past, reviews were typically held annually; however, an increasing number of companies are moving towards more frequent feedback. That's because productivity can dip when employees are left wondering how they're doing or where they could improve – or if they're reminded of a mistake that happened months before. Instead, they want the chance to improve and reinforce desired behaviors as they go. Plus, by investing in more frequent conversations with employees, they'll likely feel more valued.
During these "touch point" reviews, a manager meets with their employee once a week or every other week for a five-minute meeting on what's going well or needs to be improved. The manager then records a few sentences with the date to document the conversation.
Why are performance reviews important?
Performance reviews hold numerous benefits for both you and your employees:
Employer Advantages:
Learn firsthand about the way an employee works and performs
Get a better understanding of a worker's potential and needs
Motivate and engage the employee
Develop a consistent approach to guidance and encouragement
Tackle problems more effectively
Improve the communication process
Employee Advantages:
Gain a clear picture of what's expected of them
Be able to discuss priorities
Have a platform to eliminate confusion when overload occurs
Receive feedback on their performance
Be heard and respected
Hear constructive guidance on attaining agreed-upon goals
Access help in constructing personal development plans and targets
Take ownership of their performance
What support does Complete Payroll Solutions offer for performance review management?
Complete Payroll Solutions offers two types of performance review management support that can be used independently or together.
Outsourced HR assistance: Our certified HR professionals can help you with several activities related to performance management, including:
Determining the appropriate performance review approach and frequency
Developing questions relevant to your team and company goals
Training managers and supervisors on how to complete reviews so there's consistency across the organization
Sitting in on the performance review meetings
Goal setting for employees
Advising on potential problems with a worker's performance
HRIS: Our HRIS features a performance review module that allows you to measure and guide employees' progress. This platform features several activities that can help you conduct more effective and meaningful reviews, whether you do them annually or on a more frequent basis, including:
Performance reviews that help your company monitor and report on performance with flexible cycles based on the needs of your organization, with pre-loaded review templates you can tailor
360 feedback process for reviews that enable you to get feedback from peers, leaders, and those outside the company like customers
Goal-setting and monitoring by individual, group, or the company as a whole, with workstreams to track progress
Job history records that are maintained and accessible for each employee
How much does performance review support with Complete Payroll Solutions cost?
The cost of Complete Payroll Solutions' performance review management support depends on whether you decide to use outsourced HR support or our HRIS.
If you choose to have our certified HR professionals assist you with performance reviews on a stand-alone basis, you'll pay an hourly consulting fee of $125/hour for clients and $175/hour for non-clients. You also have the option of purchasing an HR package from Complete Payroll Solutions. For example, as part of our Ultimate package, we'll both help you design your review process and sit in on the meetings.
For our HRIS, we charge anywhere from $3 to $10 per employee per month depending on the functionality you choose. Keep in mind our HRIS also offers several other workforce management features such as recruitment, onboarding, benefits administration, and compliance. For just the performance management module, the cost would be $3.00 per employee per month, which includes self-reviews, peer reviews, goals, feedback, and more.
How to Best Design a Performance Review Management Process for Your Company
To gain the most out of your reviews, the key is to have a well-planned performance review management process in place. But with so many options out there, deciding how to structure your approach can be overwhelming. That's why we offer specialized assistance with performance reviews both from certified HR professionals and technology.
If you're evaluating vendors to help you with your performance reviews and you're considering Complete Payroll Solutions, we can be a good fit for your business if you want:
An experienced team focused solely on workforce management
To be able to contact support directly and not get routed through a call center
The ability to access additional HR outsourcing services from the same vendor
Industry-leading technology that can scale to accommodate future growth
To learn more about what performance management services we offer, visit our dedicated HR solutions and talent management page. Think we may be the right partner for your business? Then see our pricing page to find out the costs for our HR and HRIS solutions.
in

HR , Performance Reviews , Employee Engagement , CPS , Talent Management