Training Employees: Who, What, When, and Why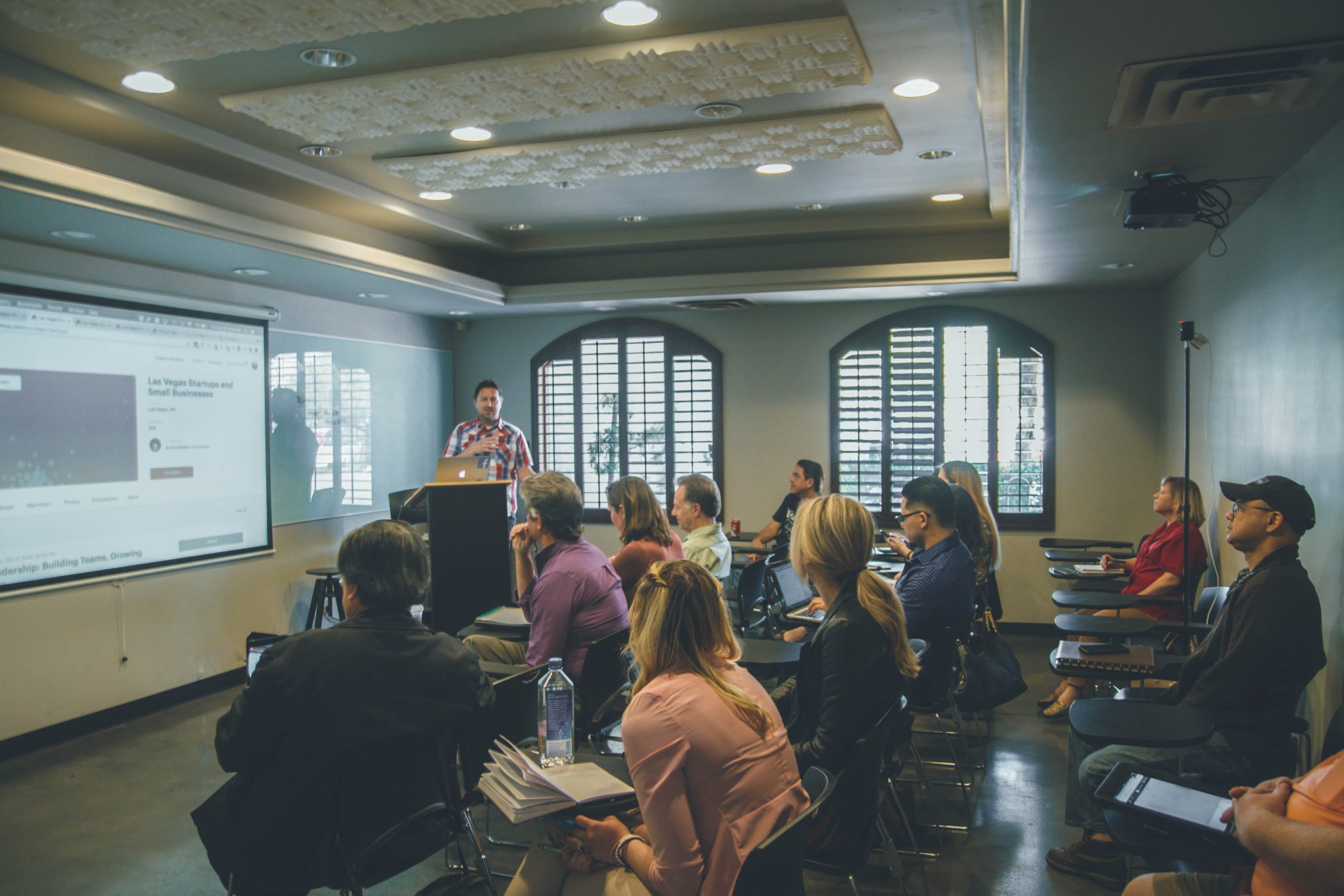 Whether you want to make your company more attractive to new and existing employees, increase productivity, or comply with workplace regulations, training employees is a must for organizations today. But it can be confusing to know just who should be trained, when, and on what.
Complete Payroll Solutions provides outsourced HR consulting to thousands of companies, including training for management and employees. We know how important it is to get training right to optimize your performance and minimize potential penalties so here we'll break down what you need to know about training your employees, including:
Why is training important for employees?
Who should be trained?
When should training be provided to employees?
What employee training is required by law?
What are the best methods of training?
After reading this, you'll understand the importance of training your employees and how to ensure you have a plan in place to develop all workers for their benefit – and yours.
Why is training employees important?
As technology advances, workplace methods improve, and employment laws and regulations evolve, employers need to ensure their employees have the knowledge and skills required to stay ahead. And one of the best ways to do that is through employee training.
Training offers companies a big return on investment by delivering 5 big benefits. Training:
Improves performance. Employee training can help your employees gain the proficiency needed to improve their productivity now and in the future – by as much as 10%. And you'll reduce errors and inefficiencies, helping you remain competitive.
Prepares your company for the future. Investing in employees can help them be in the best position to take on more responsibilities within your organization, which will allow you to build talent to promote from within to avoid hiring in a tight labor market.
Shows you value employees. According to LinkedIn, 94% of employees say they'd stay at a company longer if it invested in their learning and development. That's because training your employees will help them feel like you're investing in them, boosting their loyalty in the process.
Reduces your risk. In some states or industries, certain training is required. Whether it's safety or sexual harassment education, adhering to the rules will reduce missteps and help lower your chance of costly consequences.
Improves customer relationships. By training all employees to follow the same standards, you'll ensure a consistent customer experience every time. Plus, when workers are trained, they're likely to be happier and more engaged, which will drive more positive interactions as well.
Who should be trained?
Generally speaking, all employees should be trained. But you'll want to take a different approach depending on the type of worker you're educating.
For employees, you may want to provide training that will help them strengthen their job-specific or general professional skills. For each employee or group of employees, you should have a program in place that:
Assesses the skills they already have and areas for improvement
Identifies knowledge your employees want to have
Outlines the goals for education and how employees can achieve them
It's also important to include managers in your employee training plan. Effective managers are critical to an organization's success because they can more effectively connect with workers, resolve conflict, and positively influence their direct reports.
And while often overlooked, executive training is also important. That's because, as strategic leaders, the C-suite needs to know what's new in order to make sure their vision aligns. That could mean training on anything from technology to interpersonal skills depending on workforce trends that are unfolding in order for the company to adapt as fast as competitors.
When should employee training be provided?
While employee training should be a continuous investment, the best way to reap the benefits is to start as soon as a new employee is hired. By giving new hires the right training on your company standards, requirements for their specific role, and the tools used, you'll enable them to become contributing members of your team immediately.
It's important to note that early training during the onboarding phase is also required in some instances. For example, in Connecticut, employers must provide two hours of sexual harassment prevention training to new employees within six months of their start date.
Once employees are onboarded, you'll want to have a system in place for providing ongoing training. This additional learning could happen at any time such as when:
Employees need to learn a new skill due to an updated tool or procedure they have to follow
Evaluations reveal deficiencies
The company has to address skill gaps among the existing workforce
You want to improve performance of certain positions like customer service
There are new compliance regulations to follow
What employee training is required by law?
There are no federal training regulations that apply to all employers. However, certain laws and agency regulations may apply to certain industries or businesses in particular states. Some examples of mandatory training include:
OSHA: OSHA requires employers to provide training to workers who face hazards on the job. For instance, construction workers must receive training about personal protective equipment, fall protection and more.
HIPAA: Training is mandatory under the HIPAA Privacy Rule and Security Rule for Covered Entities and Business Associates who may have contact with personal health information.
Sexual Harassment: As we discussed earlier, there are some states that require sexual harassment prevention training to both new and current employees.
Since there are other laws requiring training, such as Texas' requirement that licensed child care facilities provide a certain training, it's important to check with your state labor department to make sure you're meeting all the requirements for your business.
What are the best methods of training?
While classroom training remains the most popular method of training, several other approaches to employee development are available that may better suit your workforce's needs. Some more common options include:
Mentoring: With this approach, you match a seasoned worker with one who has less experience. Mentoring can be either formal or informal.
Coaching: Slightly different than mentoring, coaching is when a more experienced employee provides guidance to a colleague to help them gain new skills or improve performance.
Job shadowing: Instead of just following a co-worker around, a job shadower watches how they interact with other departments, the challenges they face and their decision-making.
On-the-job projects: This type of training gives employees the opportunity to learn while completing actual work. Oftentimes, these assignments allow workers to gain the experience they need to move to the next level.
Online learning: Especially with today's remote workforces, many companies use a learning management system to help employees conveniently access instruction.
How to Best Train Your Employees
With learning and development so important to advancing a company's objectives, it's critical to have a plan in place to invest in employee development. Once you determine what's best for your workplace, you may decide it makes sense to bring in external trainers.
Complete Payroll Solutions' certified HR professionals offer live, on-site trainings or elearnings on a variety of topics to meet your needs. Our options can be a good choice for you if you:
Prefer one source for all your workforce training needs, whether employees or managers
Want a provider who can lead sessions on a wide variety of topic, from HR to safety
Like the option to have on-site or on-demand classes
If we sound like an ideal fit for you, read our next article on the training included in our HR packages.
in

HR