Voluntary Benefits: A Tool For Attracting And Retaining Talent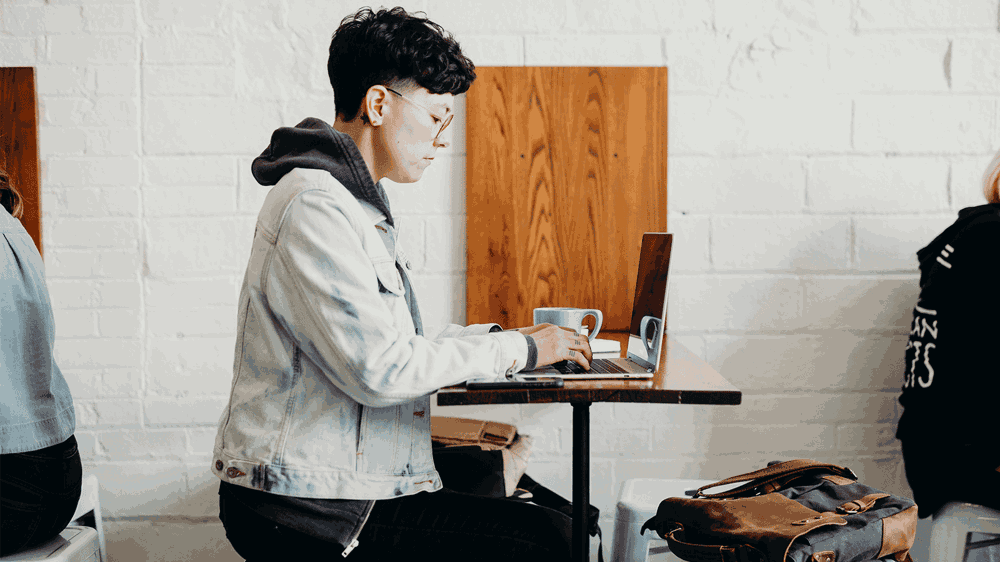 In today's tight labor market, employers are looking for ways to get an edge with current and prospective employees. A simple and cost-effective way is to boost your compensation package with voluntary benefits. In fact, 9 in 10 employers currently provide voluntary benefits so by adding them to your offerings, you'll be competitive in the market. What do you need to know to get started?
Complete Payroll Solutions helps businesses of all sizes and in all industries design and administer the right benefits package for an optimum hiring and retention tool. To help you understand your options when it comes to voluntary benefits, here we'll discuss:
What are voluntary benefits
Why voluntary benefits are important
What size companies can offer voluntary benefits
What are the most popular voluntary benefits
Does it cost employers anything to offer voluntary benefits
Are voluntary benefits taxable
After reading this article, you'll be able to decide if adding voluntary benefits to your package is the right step for your business.
What are voluntary benefits?
Voluntary benefits are supplemental products and services that employers can offer to your employees at little or no cost to you. Instead, they are typically paid for 100% by your employees through payroll deduction. Most coverages are also portable, meaning your employee owns them and can take the insurance with them when they leave or retire.
Why are these benefits important?
In today's labor market, candidates and current employees alike are evaluating a company's benefit package more closely than ever, and voluntary benefits can play an important role in boosting their satisfaction, loyalty, and productivity. That's because voluntary benefits:
Give employees access to additional benefits so they can customize options that best meet their needs
Are less expensive when purchased through an employer than when obtained individually
Can provide financial protection against catastrophic events like cancer
What size companies can offer voluntary benefits?
You don't need to be a large company to offer voluntary benefits. While some plans may require a minimum number of employees like 3 or 5, that's not the case with all products. Depending on the policies you decide to offer, you may be able to offer some coverages, like dental insurance, even if you just have 1 or 2 employees. And your employee count can include part-time workers as long as they work the minimum number of hours to be eligible for coverage.
What are the most popular options?
Traditionally, some of the most common voluntary benefits employers offer include:
Dental insurance: There are a range of options when it comes to dental plans, which can cover just preventive care to restorative services and major procedures.
Life insurance: These policies pay out a cash benefit to a beneficiary upon the death of the employee. They are the same as individual offerings available through insurers, but are typically less expensive.
Vision insurance: Voluntary vision insurance usually covers glasses, contacts, and preventive screenings.
Disability insurance: Either short- or long-term, this coverage pays out periodic payments when an individual is unable to work due to an illness or injury.
Critical illness insurance: This type of coverage pays out a lump sum cash amount when the policyholder is diagnosed with a specific condition like cancer, kidney failure, or Alzheimer's.
Hospital indemnity: This coverage pays for benefits that may not be covered by the employee's regular health insurance when they're hospitalized.

Pet insurance

: This voluntary benefit covers the cost of pet care such as annual exams as well as illnesses and emergency care.
Identity theft coverage: This policy type provides protection against data breaches and can include access to monitoring tools, stolen fund reimbursement, and more.
Mortgage protection insurance: This insurance pays the lender in case the employee passes away before their mortgage is paid off.
Pre-paid legal services: With these policies, employees can get access to affordable assistance with legal advice, house closings, will drafting and other services.
Student loan debt repayment: These plans take many forms but generally,

you'll agree to pay a specific amount towards an employee's student loan debt

or reimburse them up to a specific amount of what they paid in the year.
As more and more companies seek to build a benefits package that offers plenty of choice for a diverse and multi-generational workforce, other more specialized benefits are becoming increasingly common among employers, like financial wellness benefits, caregiving policies, and fertility and gender identity procedures.
In addition, as the voluntary benefits landscape has become more competitive, there is a rise in guaranteed issue policies, meaning employees don't have to undergo underwriting or answer health questions as well as simplified issue coverage that only requires workers to address a few health questions. For example, employees can get life insurance or a critical Illness plan, up to a certain benefit amount, regardless of their current health status.
Do these benefits cost employers anything to offer?
Voluntary benefits are typically 100% employee paid. However, lately, more companies are contributing partially toward the cost of these benefits.
Are they taxable?
Voluntary benefits are typically set up as an after-tax payroll deduction for employees in order to prevent policy holders from being taxed on benefits that are paid out to them. However, some like short-and long-term disability are eligible for pre-tax deductions but you'll want to make sure you and your employees understand the tax consequences of paying premiums on a pre-tax basis. It's a good idea to consult with a CPA or tax expert on questions of taxation of benefits that are withheld on a pre-tax basis from payroll.
How to Best Enhance Your Benefit Package with Voluntary Benefits
Voluntary coverages can play an important part in your overall benefits strategy. The key is to understand what additional insurance your workforce wants so it delivers the most value. Complete Payroll Solutions can help you compare plans, carriers, and participation requirements to design a comprehensive benefits package with the best-fit voluntary insurance for your employees. Visit our dedicated benefits page for more information.
To learn more about what benefits are popular today so you can structure the right benefits for your workforce, read our next article on employee benefit trends.
in

Benefits