Year-end Checklist For Businesses: 5 Practices To Review Before 2022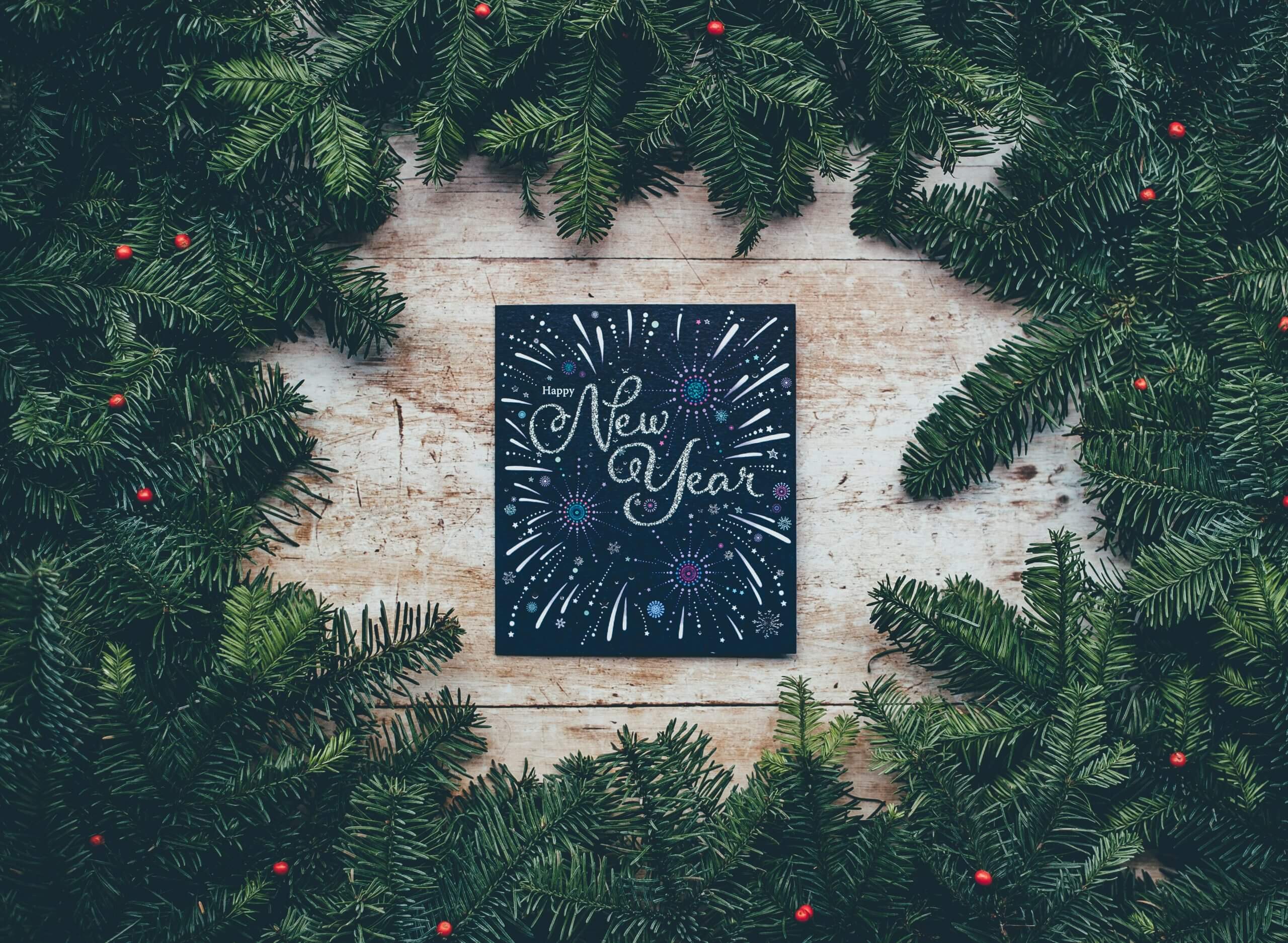 While many things slow down at the end of the year, for businesses, it's one of the busiest seasons. Not only will you likely spend time reviewing this year's accomplishments and goals for 2022, but you'll also want to ensure your current practices are structured to keep up morale, especially in today' tight labor market. But what should you add to your year-end checklist to get started?
At Complete Payroll Solutions, our certified professionals assist companies of all sizes and industries with HR policies now and all throughout the year. To help you understand what workforce practices you should check to make sure you're in the best position to attract and retain employees in 2022, here we'll discuss:
A year-end audit of employee salaries
An analysis of your performance review process
Adding an employee handbook review to your year-end checklist
Evaluating your fringe benefit offerings
Including bonuses on your year-end audit checklist
After reading this article, you'll know how to run a year-end audit at your company to start off 2022 right for you and your employees.
5 Workforce Practices to Add To Your Year-end Checklist
As you review your current practices, here are five key areas to focus on that can help put your company in the best position for a successful start to 2022.
A Year-end Audit of Employee Salaries
Annual compensation is probably your largest single operating expense so planning is essential to making sure your costs align with your budget. While there was belt tightening across the board during the pandemic, for 2022, salary increase budgets are projected to grow to 3.3% on average, up from 3% in 2021.
But is that increase enough or too much at your company? Within budget constraints, you'll want to make sure your pay is competitive. That means taking into account salary adjustments, promotion increases, and other variable pay like incentives each year to see how your salaries stack up.
To see what changes you may need to make, there are several resources available to you.
Surveys from private research companies
Professional organizations
Local or national governmental agency information
Industry publications
Networking
By adding salaries to your year-end checklist and benchmarking your compensation, you'll help keep applicants and employees from looking for better opportunities elsewhere. Just be sure to be transparent about your compensation since employees who think they're paid below market are overall 49.7% more likely to seek a new job in the next six months.
An Analysis of Your Performance Review Process
Traditional performance reviews were often held at the end of the year and largely focused on self-evaluations or other rating systems. But this type of annual review is quickly becoming a thing of the past. That doesn't mean, however, that feedback is out entirely. Instead, the trend is to provide more frequent touch point reviews on performance so employees can recognize opportunities for improvement in near real time.
These conversations don't have to be formal sit-downs but can be quick check-ins to discuss progress. To support these discussions, add time to your year-end audit checklist to set the tone for 2022 and involve employees in developing their short- and long-term goals, then schedule your check-ins every few weeks or so.
When you're sitting down in these meetings, be sure to focus on the employee's goals and progress towards them so you can find out what's working and what's not. This type of two-way dialogue will allow you and your employee to work towards solutions together.
Adding An Employee Handbook Review To Your Year-End Checklist
According to the Department of Labor, if you don't communicate your policies to employees, they effectively don't exist. And that could put you at risk of fines, penalties, and even a potential lawsuit brought by an employee.
Since employment laws and regulations are constantly evolving, it's critical to stay on top of changes every year and update the policies in your handbook accordingly. And the new year marks a good time for an annual refresh of your content.
As you review your handbook, make sure it contains all the information you need to keep you in compliance and limit your legal exposure, including:
Company Overview and General Information
Non-disclosures
Non-Discrimination and Anti-Harassment Policies
Compensation and Benefits
Leave Policies
Schedules and Business Hours
Code of Conduct
Safety and Security
Technology and Social Media Posting
Signature Page
While you may be using a standard template that contains all of these sections, just make sure as you update your handbook for 2022 that you customize it to reflect your company's culture and with content that's relevant to workers.
And remember that you need to back up your policies with strict and consistent adherence, application, and enforcement all year long.
Evaluating Your Fringe Benefit Offerings
In today's tight labor market, a lot of businesses are turning to fringe benefits to boost their overall compensation package with added perks. According to the IRS, a fringe benefit is "a form of pay for the performance of services" like providing an employee with a business vehicle to commute to and from work. There are many types, including other common fringe benefits such as:
Tuition reduction
Employee stock options
Meals
Accident and health benefits
Athletic facilities
Achievement awards
HSAs
Employee discounts
To find out what type of benefits workers will value most, add a quick survey to your year-end audit checklist or solicit informal input on what they want – and need – to be sure your 2022 offerings will boost satisfaction with your package. Or to find out popular benefits among employers, check out the annual SHRM Employee Benefits survey.
Including Bonuses On Your Year-end Checklist
After a couple challenging years due to the pandemic, if you're like a lot of companies, you're looking for ways to reward your team for their work over the past 12 months. While there are many different ways to recognize work, one of the most popular among workers remains the year-end bonus. In fact, in many companies, a bonus is the norm, and not delivering one could negatively affect morale.
If you plan to issue bonuses to employees before this year ends, make sure your system of rewards is fair among peer groups. That means whether you choose to issue a flat dollar amount, a figure based on an individual's salary, or a goal- or performance-based bonus, recognize employees in the same way. For more tips on awarding bonuses, watch our video.
How to Start Off 2022 Right
The best way to engage workers in 2022 is to include a review of your practices to your year-end checklist to make sure you're taking the right steps to keep morale up. To find out other steps you can take to boost employee satisfaction in today's environment, read our next article on keeping up morale in tough times.
If you'd like help with updating your policies, you may want to seek outside help from outside HR professionals. To understand how to find the best outsourced HR partner for your needs, check out our check list of the factors to consider. To learn about outsourced HR assistance Complete Payroll Solutions offers to help you develop workplace procedures that will work for your company, read our overview of our HR packages.
in

HR