Time And Attendance With CPS: What Are Our Offerings?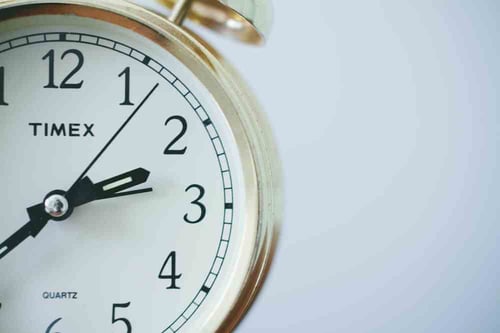 If you've decided to implement a time and attendance system to better manage employees, minimize errors, and save time and money, you have a lot of choices today. As you evaluate automated solutions that eliminate the manual processes involved in your company's workforce management, you may be considering Complete Payroll Solutions and wonder what we offer to help you collect and process time tracking data.
Complete Payroll Solutions is a time and attendance solution provider that offers state-of-the-art systems for efficiently collecting and processing time-tracking data that you can implement on a stand-alone basis or as part of a platform that also integrates payroll and HR software. While we know our systems may not be right for everyone, here we'll discuss the details of Complete Payroll Solutions' time and attendance solutions so you can decide if our offerings are right for you, including:
Complete Payroll Solutions' time and attendance solutions features
What does Complete Payroll Solutions' time and attendance monitoring cost
How do Complete Payroll Solutions' time and attendance options integrate with other solutions
What type of support does Complete Payroll Solutions offer
After reading this article, you'll be able to decide if one of our time and attendance solutions is the best fit for your business.
Complete Payroll Solutions' Time and Attendance Solution Features
Complete Payroll Solutions' platforms provide secure, maintenance-free, cloud-based employee attendance monitoring of both time worked and time off. Our options replace tedious time-tracking procedures to minimize and potentially eliminate manual collection of the information needed for payroll. With our solutions, you can automatically handle routine tasks online or on your mobile device such as:
accessing an employee's record
approving timesheets
correcting exceptions
responding to time-off requests
managing and maintaining schedules
Key features and benefits of our time and attendance solutions for employers include:
Single system: If you choose to implement our time and attendance solutions with our payroll or HR modules, you'll have a single system of record with employee information shared between them, which can increase accuracy and efficiency.
Flexibility: Our solutions connect with various methods of time collection such as physical and virtual time clocks and mobile apps, providing maximum flexibility no matter where your employees are located or work. In fact, many clients use a combination of physical clocks and web or mobile access for individual employees, groups of employees, and managers like those that are on the road.
Geofencing capabilities: You can help eliminate time theft and increase punch accuracy with advanced technologies like geofencing that sets boundaries for where employees can clock in and out.
Robust reporting: We offer robust, real-time reporting to drive more informed decision-making about your workforce to help meet your organizational goals. For example, you can easily see if you have enough hours in a particular department, or monitor the work week for regular versus overtime hours.
Our solutions also offer advantages to employees. Perhaps most important is information availability. With our systems, workers can not only punch in and out but also view their time cards – many times from the physical clocks used as well as the web and mobile options. This type of transparency into their time records can help boost employee satisfaction since workers will know they're being paid correctly.
What does Complete Payroll Solutions' time and attendance monitoring cost?
When it comes to the cost of our time and attendance systems, you can expect to pay for a number of services:
A basic monthly per employee per month (PEPM) maintenance cost, which generally runs between $3 and $5.
An implementation fee to set up your account. Depending on the size and complexity of the account, the cost can range from $500 to a few thousand dollars.
The cost of physical clocks, which are a one-time, upfront expense. These can be as low as $500 for a very basic electronic clock to multiple thousands of dollars for very sophisticated devices with biometric validation capabilities.
Time cards or fobs. Typically, these range per card from $2 for basic functions to $10+ for a card with features like embedded employee identification or one that works with other systems such as security or door access.
Warranties. Warranties that cover a basic period are often included in the cost of a clock. However, optional extended warranties are available that cost $200 to $400 per year per device but can be well worth the investment.
Extra services such as advanced scheduling, geofencing, accruals tracking and reporting, which we'll cover next, that can cost about $1-3 PEPM.
How does your time and attendance integrate with other solutions?
Our time and attendance system can be used all on its own or as part of a complete human capital management solution with HR and payroll modules integrated. With this more comprehensive approach, you'll gain an unprecedented view of your workforce and eliminate the need to enter data multiple times, or import and export from multiple systems since you'll have just one employee record.
You can also choose to extend our platform to include scheduling as well. With the scheduling module, you can build schedules, monitor attendance and be alerted to exceptions.
Depending on your needs, you can start with just the time and attendance module, then easily activate other features of the system later.
What type of support does Complete Payroll Solutions offer?
No matter which of our time and attendance options you choose, it won't be an out-of-the-box system. Our team of implementation specialists will work with you to complete a fact-finding phase that allows us to understand what you want from the system as well as your organization's policies around things like paid sick time, punch requirements, system interaction for employees and management, and reporting needs. From there, we'll configure the solution just for your company.
Depending on your needs, size, and training requirements, this process could take anywhere from 3 to 10 weeks.
Once you're up and running, we offer a dedicated professional staff that will provide you ongoing support. These individuals will have familiarity with not just the time and attendance module but payroll and HR as well if you utilize those features. This approach makes getting answers faster and easier than dealing with multiple companies.
How to Choose the Right Time and Attendance System for Your Business
With so many options on the market today, it can be tough to decide which time and attendance solution is best for your business. Hopefully, this article provided an overview of our available offerings and how you can customize them to best suit your needs.
No matter how you plan to use our solutions, our options can be an ideal choice for a business who wants to:
Have minimal IT requirements. All of our solutions are web-based so there's little to no infrastructure required that needs to be supported.
Deploy quickly. A typical deployment ranges from three to 10 weeks depending on the needs and complexity of the client.
Pay only for what you use. You pay only for those employees who are active in the system. For example, if you run a home health care business, you may have many employees who are part time and don't work regularly so you'd only be charged for those employees with system activity in that month.
Have a low upfront investment. A combination of clock and financing options allow us to find the lowest priced solution to fit your needs. For instance, there's no charge for a web or mobile clock and we have purchase and leasing options for physical clocks for every budget.
Does a time and attendance solution from Complete Payroll Solutions sound like a good fit for you? The next step is to view our detailed pricing page.
in

Time & Attendance , CPS