The Top ERISA Violations Every Employer Should Be Aware Of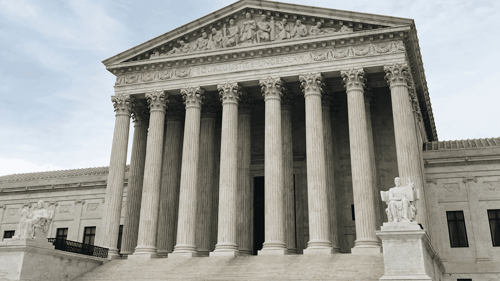 In the fiscal year 2020, the DOL's Employee Benefits Security Administration recovered over $2.6 billion from ERISA enforcement actions. Since 67% of ERISA investigations end in employer fines and corrective actions, you may be wondering how to reduce your risk when offering a health or retirement plan to your workers.
At Complete Payroll Solutions, we have more than 30 years of experience helping our clients stay compliant with ERISA. We know that keeping up with required notices and disclosures can be confusing and time-consuming, so here we'll break down the steps to take to avoid the top ERISA violations.
After reading this article, you'll know what it takes to ensure your plan, participants, and company are protected from compliance missteps.
What is ERISA?
The Employee Retirement Income Security Act of 1974 (ERISA) was enacted to protect individuals in health and retirement plans. Generally speaking, ERISA requires plan administrators to provide participants information about plan features and funding, provides fiduciary responsibilities for those managing plan assets, requires a grievance and appeals process for participants, and gives participants the right to sue the plan administrator for benefits and breaches of fiduciary duty.
What plans does ERISA apply to?
ERISA applies to employer-sponsored group benefits that you may offer. These can be health plans, like medical insurance and dental coverage, as well as voluntary programs like life insurance, disability plans, and commuter benefits. It also covers your 401(k) retirement plans.
Who is exempt from ERISA?
ERISA applies to most employee benefit plans, so that means yours are likely covered. The only plans that aren't covered are those established by governmental entities or churches, or plans maintained solely to comply with workers' compensation, unemployment, or disability laws.
What do I need to do to comply with ERISA?
Since ERISA governs both health and retirement plans, we'll break down the requirements separately for both types of plans.
Health Plans
Provide a Summary Plan Description (SPD): This document details everything about your plan that participants need to know like:

Eligibility requirements
Benefits
Claims
Appeals procedures
Enrollment rights
Rights under ERISA
The SPD needs to be provided to participants within 90 days of them getting coverage. You should also provide an updated copy if anything changes with your plan. If not, you'll need to provide a new one every 10 years.
Create a Plan Document or a Wrap Document: ERISA requires that all covered plans have a written plan document. A good way to stay in compliance with this requirement is with a summary wrap document — one document that "wraps around" all the covered benefits you offer. This means you only need a single document instead of one for each plan. The wrap document, along with the insurance carrier's certificate of insurance, constitutes an SPD.
Ensure the Carrier Issued the Summary of Benefits and Coverage (SBC): Insurance carriers for medical plans (not dental) are required to provide an SBC to participants that lists all the benefits and coverage under the plan as well as a glossary of terms. It's important to note that your carrier's SBC doesn't satisfy your ERISA SPD requirement.
File Form 5500: If you have over 100 participants in one of your benefit plans, you'll need to complete and file Form 5500 every year by the last day of the seventh month after the plan year ends. So, for a calendar-year plan, that means July 31. The form must be filed electronically with EFAST2 or approved software or IFILE.
Retirement Plans
Create a Plan Document: ERISA requires each retirement plan to have a formal, written plan document that details how it operates, its features, and requirements.
Provide a Summary Plan Description (SPD): This document should describe participants' rights, benefits, and responsibilities under the plan in understandable language. If you've modified your plan document, you'll need to provide an updated SPD to participants.
Distribute Required Documents: Retirement plan sponsors or administrators must provide participants numerous required documents. For example, you'll need to provide quarterly benefit statements and share a Summary Annual Report (SAR) that summarizes the plan's financial status and information on the plan's Form 5500. You'll also have to provide an annual fee disclosure, among other participant notices.
File Form 5500: Unlike for health plans, the plan's annual financial report – Form 5500 – must be filed regardless of the number of plan participants. Like health plans, it's due the last day of the seventh month after the plan year ends, or you can file Form 5558 to request a 2.5-month extension.
Make Deposits on Time: Be sure to deposit employee deferrals on time.
What are common ERISA violations?
As you can see, there's a lot of documentation required under ERISA to ensure transparency. So it's no surprise that no matter what type of plan you offer, the two most common ERISA violations among employers arise from:
Not providing the required documents to participants. If you fail to meet the documentation requirements, you can face fines and risk getting audited by the DOL or IRS.
Not filing Form 5500. The penalties for not filing a Form 5500 can get pretty high. For late filing, the IRS penalty is $25 per day up to a maximum of $15,000 while the DOL penalty for 2020 can run up to $2,233 per day, with no maximum. Fortunately, the DOL has a Delinquent Filer Voluntary Compliance Program that enables you to seek relief from enforcement actions.
In addition, not filing can put you at risk for an audit. For example, if you filed a Form 5500 every year and then don't one year, it's a red flag. You may also trigger an audit if you have inconsistencies between forms from one year to the next, like when the opening balance for the year doesn't match the ending balance of the year prior.
Audits can also arise from employee complaints. For instance, an employee may claim that your retirement plan doesn't give participants enough investment options or that the fees are too high.
Other times, you may be audited for one reason, which quickly extends into an audit for ERISA compliance as well. If you're being audited for pre-tax health plan deductions, for example, through that process, the focus may shift to ERISA documentation for your plan.
How can I avoid ERISA violations?
Of all the employment laws and regulations, ERISA rules can be some of the most challenging to navigate. And even unintentional violations can be costly. The good news is that by developing the proper plan documents and providing them on time, you'll minimize your compliance risks.
Our compliance team at Complete Payroll Solutions can help ensure you satisfy ERISA requirements and keep you penalty-free by:
Informing you of ERISA updates
Creating a plan document or wrap document
Preparing your SPD
Filing Form 5500
Working with your health insurance carrier to get your SBC in a timely manner
Start reducing your ERISA risks by visiting our compliance page.
in

Benefits , Retirement , Health Insurance , ERISA