Leaves Of Absence: How Employers Can Manage Their Employee's Leave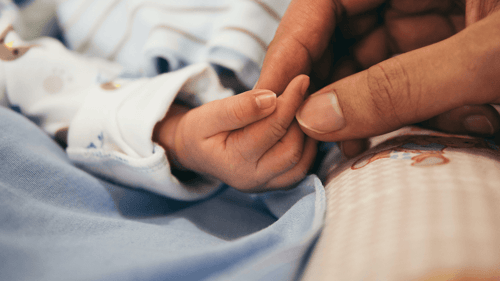 While you're likely familiar with common types of time off like vacation and PTO, a growing request is for leaves of absence, especially during the pandemic. That's because for many organizations, the pandemic exacerbated many of the issues that fuel burnout, such as excess workload, lack of autonomy, absence of positive feedback, and a weak sense of community. So what do you need to know about leaves of absence? We'll break it down for you.
Complete Payroll Solutions' certified HR professionals help thousands of companies each year understand how to comply with federal and state leave requirements that govern mandatory leaves of absence as well as how to structure voluntary leave that can serve as a retention tool. To help you understand how to create leave of absence policies for your workplace, here we'll discuss:
What is a leave of absence
What's the difference between paid and unpaid leave
How long is a leave of absence
Is an employee's job protected during a leave
What laws govern leaves of absence
What should be in a leave of absence policy
After reading this article, you'll know best practices for your leave of absence policies to ensure compliance with your legal obligations and employee satisfaction with your benefits.
What is a leave of absence?
A leave of absence is an extended period of time off of work generally for a special personal situation. There are two types of leaves: mandatory and voluntary.
Mandatory
Depending on your company size, some leaves of absence are required by law. We'll get into these in more detail in a bit but typically if an employee requests time away from work to deal with a personal or family medical situation like the birth of a child or a family member's illness, jury duty, or military service, you're likely required to approve those requests if the employee is eligible.
Voluntary
It's become increasingly common for employees to ask for – and employers to approve – a voluntary leave of absence for other reasons such as extended vacation, sabbatical, wedding, ongoing education, or serving as executor of a loved one's estate. In many cases, a company will allow a leave to cover these requests when the employee doesn't qualify and has used up all their sick or PTO days. Since this type of leave is voluntary, you have the discretion whether to grant the request based on your policy.
What's the difference between paid and unpaid leave?
Depending on the circumstances and your policy, a leave can be either paid or unpaid.
Paid Leave of Absence
With this type of leave, an employee can take time away from the office and still receive either their normal pay or a portion of it. One example of mandatory paid leave is the Massachusetts Paid Family and Medical Leave program, which allows employees to take paid time off of work for family or medical reasons.
In addition to mandated leave, you may opt to provide a voluntary paid leave of absence as an employee benefit. For example, you may have a bereavement benefit that allows for up to a certain number of paid days off to grieve the death of a loved one. In fact, 88% of businesses offer paid bereavement leave. Or you could offer a paid sabbatical. PayPal, for instance, offers paid sabbatical leave of up to 4 weeks.
Unpaid Leave of Absence
This type of leave allows employees to take time off without compensation. For example, under the Family Medical Leave Act (FMLA), while covered companies must grant a certain amount of time off to deal with specific personal issues such as caring for the employee's own serious health condition, it's not required that it be paid. And most companies who offer voluntary leaves of absence don't pay employees when they're out.
How long is a leave of absence?
The length of time an employee can request away from work depends on the type of leave, legal protections, and your company's policy.
For example, with mandatory leave, it depends on the law. Under the FMLA, employees can take up to 12 weeks off in a 12-month period. Under the ADA, there is no specific time employees may take leave.
With voluntary leave, you design your own policy so the maximum length of a leave is up to your discretion.
Is an employee's job protected during a leave?
If an employee's leave of absence is mandatory, then you must return them to the same or equivalent position when they return to work. However, if it's voluntary, then you have no obligation to reinstate them, although most businesses will try to put them in the same or similar role with equivalent status, pay, benefits, and other employment terms.
Do employees receive benefits while on leave?
Employees may or may not continue to receive employee benefits while they're away from work. When it comes to benefits like health insurance, if the leave of absence is mandatory such as under the FMLA, then the employee can receive up to 12 weeks of benefits as long as they pay their premium contribution. If the leave is voluntary, then it's up to you to decide whether your policy will include continuation of benefits.
What laws govern leave?
As we've been talking about, leave may be mandatory in some situations. Three key federal laws that regulate leaves of absence are the FMLA, Americans with Disabilities Act (ADA), and Uniformed Services Employment and Reemployment Rights Act (USERRA). There may also be state laws that apply.
FMLA
The FMLA covers employees with at least 50 employees and requires them to provide up to 12 weeks of unpaid leave to eligible employees for certain conditions: serious health condition of the employee or immediate family member; birth of a child, or place of child for adoption or foster care. In addition, the FMLA provides for military-related leave of up to 26 weeks for family members caring for injured veterans or 12 weeks for family members of armed services personnel called up to active duty or for any qualifying exigency arising out of a covered employee's spouse, child, or parent being called to or on active duty. To qualify for leave, an employee must have been employed for at least 12 months and worked at least 1,250 hours in the previous 12 months.
ADA
The ADA applies to companies with 15 or more employees and is designed to prevent discrimination against people with disabilities, which include both physical and mental impairment. The Act applies to many areas, including employment, which falls under Title VII of the law. One of the law's provisions requires employers to provide reasonable accommodations to employees or applicants who can perform the essential functions of a job with the aid of that accommodation, unless it creates an undue hardship for the employer. An increasingly common accommodation during the pandemic is a leave of absence for treatment for mental illness like anxiety or depression.
USERRA
Under this law, which applies to companies of all sizes, employers must offer employees unpaid leave if they're called to serve in the military or for training. This includes both active military and reservists. USERRA establishes the cumulative length of time that an individual may be absent from work for military duty and retain reemployment rights to five years, upon which they must be reemployed in the job that they would have attained had they not been absent for service.
State Laws
In addition to these federal protections, many states also have laws providing for certain family, medical, and military-related leave. When states legislate in these areas, they usually provide greater protections to employees than is provided under federal law. Be sure to check your state laws to determine what mandated leave you may need to provide.
What should be in a leave of absence policy?
To stay compliant with state and federal laws and ensure employees understand the various types of leave available to them and how to request it, it's important that you outline your policies and procedures in your handbook. These should address:
Types of leave
Rights and responsibilities
Eligibility
Pay and benefits
Requests and approvals
It's also important to make sure you communicate your policy to all employees so everyone knows the requirements for taking leave and managers can enforce it consistently.
How to Best Manage a Leave of Absence
Amid increasing interest from employees for leaves of absence, coming up with a policy that best fits your needs and your workers' can be challenging. To make the process easier and less time consuming while meeting legal requirements, you may want to consider outsourcing the effort to an HR provider who has the specialized knowledge and experience to create the best approach.
To help you find a provider that may be a good fit for your organization, read our next article on the factors to consider when selecting a vendor. For information about what HR services Complete Payroll Solutions offers to help you create workplace policies, visit our dedicated HR page. For other approaches beyond leave to help workers cope during the pandemic, read our guide employers.
in

HR , Compliance , Employee Leave