Voluntary Termination: What to Know When an Employee Opts Out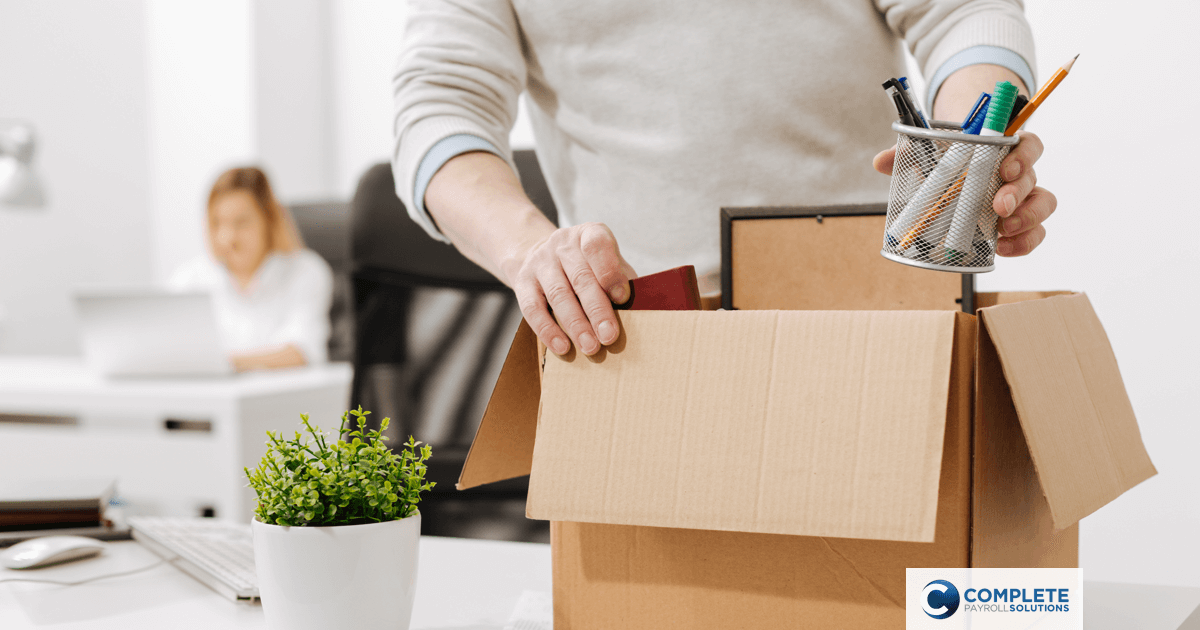 While there may be fewer challenges when an employee voluntarily leaves an organization, there are still a number of issues that must be addressed at the end of the employee lifecycle. To help you manage this transition period around voluntary termination, here are answers to frequently-asked questions from both employers and employees.
Q: If an employee gives two weeks' notice, are we required to honor it?
If an organization doesn't have a contract or other agreement that specifies otherwise, it's not required to keep an employee on during their notice period. However, there are some factors to be aware of. First, if you have an employee leave before the notice period is up and don't pay them after they're gone, their resignation may be deemed involuntary and make them eligible for unemployment. One way to avoid this issue is to pay the employee for the full period even if they don't come in to work for the duration of it. And second, if you ask an employee to leave before the end of their notice period and don't pay them, it may prompt other employees not to give adequate notice when they resign.
Q. If an employee quits in the middle of the week, do we have to pay them for the days they didn't work?
The answer to this question depends on whether the worker is exempt or non-exempt. Exempt employees typically have to be paid for the entire week if they performed any work at all during the week; however, one exception to this requirement is that an organization can prorate a worker's salary based on the number of days they actually worked for an employee's last week of work. For non-exempt employees, businesses must only pay them for the time they actually worked during the week.
Q. How soon do we have to issue final paychecks?
How quickly an organization issues final paychecks depends on which state it operates in. That's because many states have laws that govern the timelines for final paychecks so be sure to check your state's requirements. For example, California requires employers to provide employees their final paycheck immediately if they've given at least 72 hours' notice of voluntary termination while many other jurisdictions simply mandate that the paycheck be issued by the next scheduled payday. There is no federal law requiring that companies give the final paycheck immediately but employees are urged to contact the Wage and Hour Division or the labor department in their state if they haven't received it as of the next scheduled payday.
Q. What should we tell employees when a co-worker chooses voluntary termination and leaves?
When an employee resigns, it's important to make the transition as smooth as possible, especially for coworkers who may need to pick up the work of the outgoing employee. Since those in the employee's department will be most affected, start by sharing the news with them. If the employee is a valued one and plans to stay on for their notice period, let their colleagues know that they'll be helping to transition responsibilities. And be gracious by publicly thanking the departing worker for their service and wishing them success going forward. If an employee's resignation is a welcome one, on the other hand, and they opt not to stay on for their notice period, or you don't want them to, simply notify remaining employees that the individual has left effective immediately and that you'll be reassigning responsibilities as you seek a replacement.
Q. Should we hold exit interviews for voluntary termination?
Valuable information can be gleaned from exit interviews, especially if an outgoing employee gives constructive feedback that can help improve the workplace going forward. The key is to keep an open mind and put the information collected to use in your company in areas such as strategic planning, recruitment and retention, and management training. For suggestions on conducting exit interviews, use our voluntary termination questionnaire.
Q. Do we need to worry about COBRA?
The answer to this question depends on your size. If you're a private-sector employer with 20 or more employees, then you must provide employees COBRA when they quit. Some states have mini-COBRA laws that apply to health insurers of employers with fewer than 20 employees so if you're a small employer, check with your state's insurance commissioner's office. If you must offer COBRA, be aware that employees will need to receive a host of COBRA notices such as the COBRA General Notice and Election Notice by specific timeframes.
For more information about what to do when an employee chooses voluntary termination, contact Complete Payroll Solutions at 888-865-4470.

in

HR