Winter Storm Prep For Your Business: Is Your Business Weather-Ready?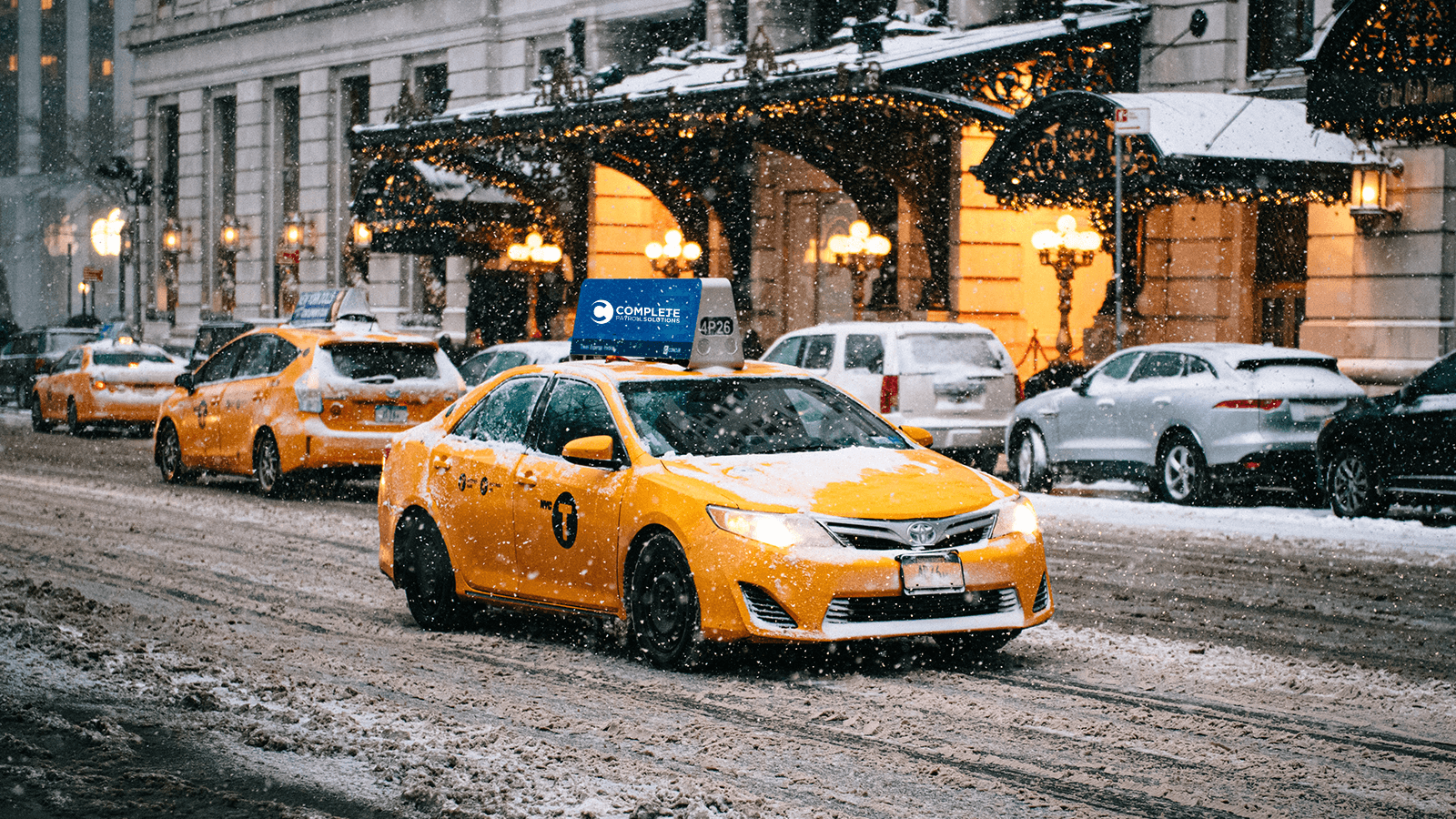 Depending on where your business is located, winter weather can pose a variety of workplace challenges. And one of the biggest is knowing how to handle closures due to snow storms and other winter weather conditions. From paying employees to protecting them, there's a lot to worry about when bad weather hits. And if you don't prepare, you could put your business' future at risk. So what should you do for winter storm prep to protect against the consequences of inclement weather this season?
At Complete Payroll Solutions, our certified HR professionals help businesses like yours with actionable guidance on how to best manage your workplace, no matter the circumstances you face. We understand that weather events can create a lot of stress for companies., but we also know that a lot of it can be avoided with proper planning. To help you address winter weather before it hits, here we'll discuss:
How do I prepare for business closings for weather
What if we are open but employees choose not to come in
How do closures affect employee pay
What employment laws do I need to worry about
After reading this article, you'll know the steps you need to take now to get your business ready for the upcoming winter season, safely and compliantly.
How do I get started with winter storm prep?
Winter weather can force you to react in crisis mode if you're not prepared. That's why it's important before snow storm season gets underway to create a team consisting of necessary management and other personnel and assign tasks that need to be handled before, during, and after a storm.
One of those tasks should be outlining the factors that will lead to your business closing for weather related issues. For example, you will want to consider which situations would warrant a closure such as:
School closures or local governments declaring an emergency
Loss of power or your internet connection
No heating or cooling available
Closed roads or mass transit down
Once you set out the expectations for employees, you'll want to make sure they understand the factors that will impact when you may close, how they'll be contacted in case of a closure such as by phone, text, email, or emergency notification software, and how far in advance they'll be notified. These details should be included in an inclement weather policy in your employee handbook, which we'll discuss in a bit. By communicating this information to employees, you'll eliminate confusion over whether an employee should report to work.
What if we are open but employees choose not to come in?
In some cases, your organization may decide to close due to a storm or only require essential personnel to report. Other times, you may choose to stay open, but workers may not want to venture in. For instance, they may be worried about dangerous winter driving conditions.
As part of your winter storm prep, your company should determine how it wants to handle situations like this. One option may be to let employees stay home on days when there is a high risk of traffic accidents, especially for workers who are already set up to telecommute. After COVID-19, the ability of employees to work remotely will likely mean this will be the policy for many companies.
Or you may allow employees to stay home and deduct the time off from their accrued leave. In fact, under federal law, you can require both exempt and nonexempt employees to use vacation time or PTO when the workplace closes due to weather. In cases where a nonexempt worker doesn't have enough leave, or they elect not to use their PTO, you can deduct the pay for the day(s) missed from their paycheck.
Either way, if the employee decides not to come in, you'll want to make sure you establish a policy for notifying their manager or supervisor before the start of the work day. And if anyone needs extended time to deal with repairs from a storm, your policy should outline that they should use accrued leave or, if exhausted, request an unpaid leave of absence.
How does my business closing for weather affect employee pay?
Another topic you'll want to address in your inclement weather policy is how employee pay and compensation will be affected if you have to close, whether you make that decision before the day starts or once employees already arrive to start work. Typically, that decision depends on whether an employee is exempt or nonexempt.
Exempt: You'll need to pay your salaried employees their regular pay for days they don't work due to inclement weather closures if they performed any work at all during the workweek. So if you're closed for less than a full work week, you'd have to pay them their full salary regardless of the number of hours worked.
Nonexempt: Under the

Fair Labor Standards Act

(FLSA), you're not obligated to pay your hourly employees for hours not worked due to your business closing for weather related reasons. However, some companies may choose to pay some or all of their pay under these circumstances. In addition, some states like Massachusetts have laws that require you to pay employees a minimum amount such as 3 hours pay if they show up at work and there is no work for them or leave early because of inclement weather.
It's important to note that if an employee is nonexempt but they spend time at home checking their email, you'll have to pay them for that time worked. If you don't have a rule prohibiting unauthorized work, be sure to set up a process for employees to report their time.
When doing winter storm prep, what employment laws do I need to consider?
As we just discussed, you'll need to make sure you comply with the FLSA when it comes to paying your employees. You'll also want to make sure you follow OSHA regulations that require you to provide a safe and healthful workplace that is free from serious recognized hazards.
That means you need to protect your workforce from cold stress hazards that could cause serious physical harm or even death. Even if your offices are heated, you'll need to protect workers' entry and exit and clean up snow and ice so they don't slip. And if you ask an employee to shovel snow from the roof of your building, there are certain protocols and requirements that must be followed to protect your worker from a fall.
How to Create an Inclement Weather Policy for your Business
The key element of winter storm prep is an inclement weather policy. This document should contain all of the information we just discussed such as what will cause a closure, how you'll communicate, and what employees can expect in terms of their pay.
Once you develop a policy, you'll want to share it with all employees and include it in your handbook. Your handbook should require a signature of acknowledgment.
Complete Payroll Solutions' HR team helps thousands of companies with developing the best handbook policies and practices for their specific workforce. If you'd like assistance in creating an inclement weather policy, you may be interested in outsourcing some of your HR tasks. To decide if outsourcing is the right fit for your business, read our next article on in-house versus outsourced HR.
in

HR