In-House Vs. Outsourced HR: A Head-to-Head Comparison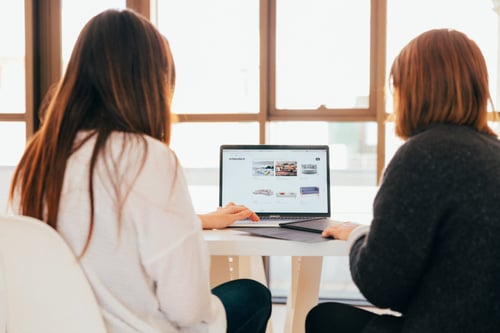 Human resources touches every employee and every department, so managing it can take a lot of time and effort. And the investment is essential since getting it right will help keep you in compliance with complex laws and regulations and your employees engaged.
As a business owner, you may be wondering if you're better off handling HR in-house or outsourcing, and whether outsourcing is even something you can afford. This is a big decision that affects the future of your business so we're here to help. At Complete Payroll Solutions, we have a team of accredited professionals who provide outsourced HR solutions, so we're a little biased. But we also know that outsourcing isn't right for every business.
In this article, we'll explain the pros and cons of managing HR yourself versus hiring a third party. We'll compare both approaches head on in several categories:
Cost
Time
Control
Expertise
Culture
After reading this article, you'll be able to decide if you're better off keeping HR in-house or if outsourcing is a better model for your business.
In-House Vs. Outsourced HR Costs
There are lots of different factors that impact the cost of in-house and outsourced HR that make it tough to do an apples-to-apples comparison. To simplify things here, we'll look at the hourly costs for HR support.
If you're thinking about insourcing HR, according to the Bureau of Labor Statistics, the median pay for an HR Manager in 2019 was $116,720 — or $56.11 per hour. If you're a larger organization and have enough work to keep a dedicated HR professional busy, you may want to invest in someone in-house to handle the responsibilities, especially if you do a lot of hiring since HR providers charge 20% to 25% of a new employee's compensation as a recruiting fee.
However, if you're smaller, say with less than 50 employees, and only need HR assistance periodically, paying a full-time employee's salary and benefits may not be the most cost-effective option.
To give you a sense of what you could expect to pay for outsourcing, at Complete Payroll Solutions, our HR team charges an hourly rate between $125 and $175 for consulting depending on the services you need. If you only want help with certain tasks, you can expect to pay $5,000 to $10,000 for HR outsourcing to cover most of your needs, making the choice less expensive than a full-time, in-house HR professional. And the costs aren't fixed, giving you greater flexibility in case your revenues fluctuate.
In-House Vs. Outsourced HR Time
When you choose to keep HR in-house and don't have a full-time HR professional, you quickly realize it can take up a lot of your time. If you're a business owner, it's very likely that you aren't able to devote that much time to HR tasks. In fact, 45% of small business owners spend about one day a week or more on HR administrative issues.
Even if you ask another employee to handle HR tasks who has other core responsibilities, like an office manager, they'll spend more than 13 hours a week on HR, dividing their attention and increasing the chance that things fall through the cracks. Since HR is time-sensitive, doing HR internally makes the most sense when one individual or a team can be fully engaged in the function.
By outsourcing, your team will spend less time on tasks that don't contribute to revenue. Instead, you'll have more freedom to focus on other core, strategic initiatives that can help you grow the business. And, since HR companies specialize in, well HR, they have the knowledge and experience to get the job done faster so you'll be able to stay up with pressing deadlines and complex current events such as COVID-19.
In-House Vs. Outsourced HR Control
With in-house HR, you'll maintain control over the function and your employees. This oversight can help you keep on top of any issues that may arise that could negatively affect your workplace.
You or your HR staff are also the direct link to your employees, and this allows you to stay engaged with your team. As the one having face-to-face conversations daily with workers, you'll get firsthand insight into employee feelings and ideas. You can keep your finger on the pulse and help you identify what can keep workers happy.
When you hire a company to manage HR, you turn over some degree of control to an outside party. That means you'll need to be willing to listen to their suggestions and follow through on their recommendations. Depending on their level of knowledge, they may lack a deep understanding about your particular business, which can make this autonomy challenging.
If you're considering an outsourced HR vendor, you don't have to jump in head first into the deep end. You can, for example, opt to start small and just use the HR provider for something like an employee handbook. If you enjoy working with them and they gain your trust and confidence, then you can add services.
In-House Vs. Outsourced HR Expertise
When you handle HR in-house, you'll need to make sure that you have the staff competencies to get everything right. Since HR is vital to avoiding negative employee relations, fines and litigation, you'll have to have the skill set to keep the workplace functioning optimally and in compliance with everything from workers' comp and OSHA to sexual harassment training and paid leave.
If you hire an in-house HR Manager, they should be qualified to handle the complexities of the role. But in many cases, especially smaller companies, you won't have a dedicated HR professional so that means you or someone else must take on HR tasks even though HR isn't your primary role or core competency. And that can expose you to risk.
Outsourced HR providers have both general HR knowledge and specialized expertise to make sure you're managing your workforce correctly to avoid financial consequences, for example, $100 daily fines for failing to provide lactation rooms in California. That can be particularly useful if you're in an area of the country where it's challenging to find qualified HR workers.
Even if you can, since HR is multifaceted, you may not be able to hire full-time experts in all areas of HR. An outsourced vendor can. In that way, they can fill knowledge gaps, even if you just pull in HR experts as needed for specific issues where you have a deficiency.
In-House Vs. Outsourced HR Culture
For many companies, the choice to keep HR in-house comes down to culture. You may have a smaller company where employees are on a first-name basis with each other – or even family members. Having an outsider leading such a core function like HR that often sets the tone for workplace culture could disrupt this dynamic and impact morale.
If you choose to outsource, you'll want to make sure you continue to be involved with aligning the culture with your workforce's values. That means setting the strategy and priorities, with input from the provider, and making sure that you keep communication, social activities and traditions intact to maintain engagement.
Is In-House or Outsourced HR Better for My Business?
Both in-house and outsourced HR can be good options for your business. The choice comes down to what's best based on your needs.
In-house HR is a good fit if:
You have a senior-level HR Manager or similar role in-house who can keep pace with the demands
You have access to resources like a labor law attorney for particularly tricky situations that may be outside the scope of what your HR professional typically sees on a daily basis
You want to maintain relationships with employees directly
You recruit new employees regularly
Outsourcing can be ideal for those who:
Are smaller, with less than 100 employees, for whom it can be challenging and expensive to access senior-level HR talent in-house
Distribute HR tasks to multiple different people who may lack the knowledge to handle them, which can increase your risk
Want to focus on more strategic activities to grow the business
Still not sure what's the right approach for your business? Then read our article on the top signs you need HR consulting. If you're interested in outsourced HR and want to know more about your options, review some of the best HR consulting companies.
in

HR , HR Outsourcing