HR Outsourcing Costs: What Employers Can Expect To Pay For Services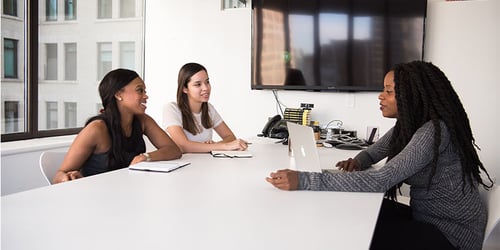 HR is a critical business function, and if you don't have dedicated HR staff, it can eat up hours of time each week in addition to the normal job duties of those responsible. As a business owner, chances are you already know this because you find HR tasks overwhelming your own to-do list. So, you may be thinking about outsourcing HR so you can better focus on your business. If that's the case, the next thing you're probably wondering is what HR outsourcing costs. Let's find out.
We know price plays a big role in deciding whether to outsource HR. In this article, we'll share what you can expect to pay for common functions that companies outsource. After reading this, you'll have a better idea of what you could expect to pay for outsourced HR services and be able to decide whether outsourcing is an approach you can afford.
How do companies price their outsourced HR services?
When you start researching the cost of outsourced HR services, you'll quickly realize that the way companies charge varies widely. Some different ways that HR outsourcing providers will charge you might be:
A flat fee by service (AKA pay-as-you-go)
Hourly
By pay period
Monthly
Annually
Per Employee Per Month
A percentage of each employee's income
No matter how companies bill, your HR outsourcing costs will vary based on several factors, such as:
Services needed and whether they're purchased individually or bundled
The

complexity of your HR issue

(e.g. it will be less to develop job descriptions than provide strategic guidance for an employee

termination

or defense of a sexual harassment lawsuit)
Number of employees, for example, some HR vendors charge less for those with fewer than 100 workers
Since there's so much variation, we thought it would be easiest to share the costs of some of the most commonly-used HR outsourcing functions.
What's the cost of HR outsourcing services?
Generally speaking, HR Outsourcing costs will be between $45 and $1,500 a month based on the outsourced HR services required. We know this is a very large range so we'll help you understand where you may fall within it based on the services you need by sharing what you can expect to pay for common functions that companies outsource, including:
Employee Handbooks
An employee handbook contains crucial information about workplace policies and procedures and can be an important document in limiting your potential legal liability and costs. In fact, the average employment lawsuit award is about $500,000.
However, if you're like some companies, you may not have a handbook at all. Or maybe you've modified a template that you found online. But with all the legal and regulatory changes impacting the workplace, it can be challenging to stay on top of regular – and necessary – updates to your guide. Instead, you may want to outsource the development of a custom handbook.
The general range for an HR consultant to create a custom employee handbook is up to $5,000, with an average drafting cost of $1,250 across all states and industries. At Complete Payroll Solutions, we charge $2,000 to develop a handbook that covers up to 4 states; an additional fee may apply for one that includes additional locations.
If your budget doesn't allow for this kind of investment, another option is to use a handbook wizard or builder. The exact price you'll pay for this service will differ based on the provider you choose but it will generally cost less than a custom handbook.
Background Checks
It's always a good idea to conduct background checks before you hire, even if your industry doesn't require them. That's because a background screening can help protect you from the potential risks of a bad hire. For example, if you're hiring someone to be a truck driver, it may be important to learn that they've had three DUIs.
When it comes to screenings, HR outsourcing companies will typically offer you various levels, starting with a basic background search on employment history and up to a more comprehensive one that covers criminal history. Additional background checks are also available depending on what may be appropriate for your business, like a DMV report. Depending on what you need, you can expect to pay a vendor $25 to over $100 per hire.
At Complete Payroll Solutions, we always recommend what we term Level 3 screens for all new hires that includes a check of an applicant's name, address and social security, national database search, and federal criminal search. For these, we partner with a preferred vendor that charges $40 per employee. While there are more basic, cheaper options out there, a Level 3 screen offers the most comprehensive data to allow you to make the right hiring decision to protect your company and the workplace.
Sexual Harassment Training
With federal and state anti-harassment laws, like those in New York or Connecticut requiring stepped-up compliance efforts, many companies lack the expertise to run employee training on this topic in-house.
One way you can approach sexual harassment training is by purchasing an online class or a live class that's either led on-site or remotely. For an online class, costs can be less than $50 per employee while on-site can run $1,500 to $5,000 total for all participants. Here at Complete Payroll Solutions, we charge $20 per employee for our online training and $850 for live or online group sessions.
Recruiting
Employers who excel in recruiting generally have more revenue growth and profit margins than those who don't. But it can be difficult and time-consuming to find talent. That's why about 40% of companies choose to outsource recruiting.
The most common way outsourced recruiters charge is as a percentage of a new hire's first-year salary – as long as they're successful in filling the position. Typically, the range is 15%-30% but each recruiter will charge differently based on factors like industry, position, and geographic location.
At Complete Payroll Solutions, we charge non-clients 20% of an employee's first year of compensation. So, if you bring someone on board at a salary of $60,000, we would charge $12,000 in recruitment fees. For clients, we don't charge a percentage; instead, clients pay a reduced hourly rate of $125/hour.
Compensation Strategies
Ensuring your compensation strategy is structured to properly incentivize on-site and remote employees and enhance retention is essential to achieving your organizational goals. To develop a market-based pay structure, you can take a do-it-yourself approach. Wage data is free from the Bureau of Labor Statistics. You can also purchase a salary survey from various sources, including industry associations and HR outsourcing companies that can cost as little as a few hundred dollars.
There are really two approaches you can take to compensation. Your first option is to benchmark one position. That way, you'll learn the value of the job in the geographical location and understand the salary for the 25th, 50th, and 75th percentile. To benchmark the salary for a single role, Complete Payroll Solutions charges between $425 and $600.
Alternatively, you may want more in-depth support like a complete compensation plan that assesses all positions, their compensation ranges, and whether they're due an increase. For that approach, you'll likely pay a consultant an hourly fee, which generally ranges from $100 to $150 per hour, and the costs could run over $10,000.
Compliance Assessment
Because of the potential for steep fines and penalties, compliance is one of the biggest reasons companies outsource HR. When you bring in an outsourced HR vendor, they'll review your policies and practices to see if you're compliant with employment laws and regulations like those governing wages and hours, leave, and discrimination, among others.
You can find some free compliance assessment checklists available online but these templates don't always cover your particular state and local workforce laws or industry. That's why some companies choose to outsource the effort.
The cost of a compliance assessment depends on the scope of the review but you can expect to pay between $1,000 and $2,000. At Complete Payroll Solutions, we charge $1,250 for an assessment. But this expense is almost always a lot less than defending just one lawsuit.
Safety Services
Another way you can reduce your risk is by providing your employees with a safe work environment through a workplace safety program. Not only will you help protect the health and well-being of your workforce, but this type of program can also limit your liability since OSHA penalties run up to $15,625 per violation.
While not every HR provider offers safety services, you'll likely find many who provide training, policies and procedures development, on-site safety inspections, and mock audits to prevent injuries among employees before they occur. Depending on what you need, your HR outsourcing costs for these services can vary considerably.
At Complete Payroll Solutions, our safety trainings start at $850 and can go higher depending on the number of employees attending. Keep in mind that some states offer employers the opportunity to apply for workforce training grants to get reimbursed for some of their training costs. For a mock OSHA audit, we charge $2,900.
Employee Relations
With such high rates of attrition and disengagement today, effectively managing employee relations is essential to help drive satisfaction and productivity. When you choose to outsource HR, the provider you choose can help field questions, serve as the first point of contact for workplace conflicts, develop policies, and facilitate communication between management and employees to build positive relationships.
Generally speaking, an outsourced HR consultant will charge on an hourly basis for managing employee relations. At Complete Payroll Solutions, most of our clients have employee relations included as part of the HR consulting package, but for those who don't and just want to work with us on a consulting basis, we charge $175/hour.
Are there ways to save on HR outsourcing costs?
As you can see, there's no single answer to the question, "How much does HR outsourcing cost?" Instead, it really depends on what kind of help your company needs. The good news is that there's a lot of flexibility when it comes to outsourcing so you can control your costs.
Specifically:
There's typically no long-term contract required. You can add or delete services as your needs and budget allow. Usually, you'll just need to provide a 30 or 60-day notice if you'd like to end the relationship.
It may be helpful to start with a larger project like an overall compliance assessment then scale back the level of support you need based on the results. That way, you won't be paying for services you don't need.
If you have some staff in-house handling HR activities, you can just bring in outsourcing temporarily for some senior-level guidance to help strengthen your team's capabilities.
Help Your Business Grow With Outsourced HR Services
If the costs outlined above align with your budget and outsourcing seems like the right choice to help free you of some of the HR tasks you currently manage on your own, the next step is to find a provider that fits your needs. When you're looking for HR outsourcing help, Complete Payroll Solutions can be a good fit for your business if you:
Can't afford to have a senior-level

HR professional in-house

Distribute your HR tasks to people in-house who lack the knowledge to handle them, which can increase your risk
Want to focus more strategically on growing your business
Outsourcing HR functions is the right choice for many businesses. Learn more about what to consider when outsourcing before choosing a provider. If you think that Complete Payroll Solutions is the best fit for your organization, learn more about the outsourced HR packages CPS offers.
in

HR , HR Outsourcing