Considerations For Workplace Holiday Parties: A Guide For Employers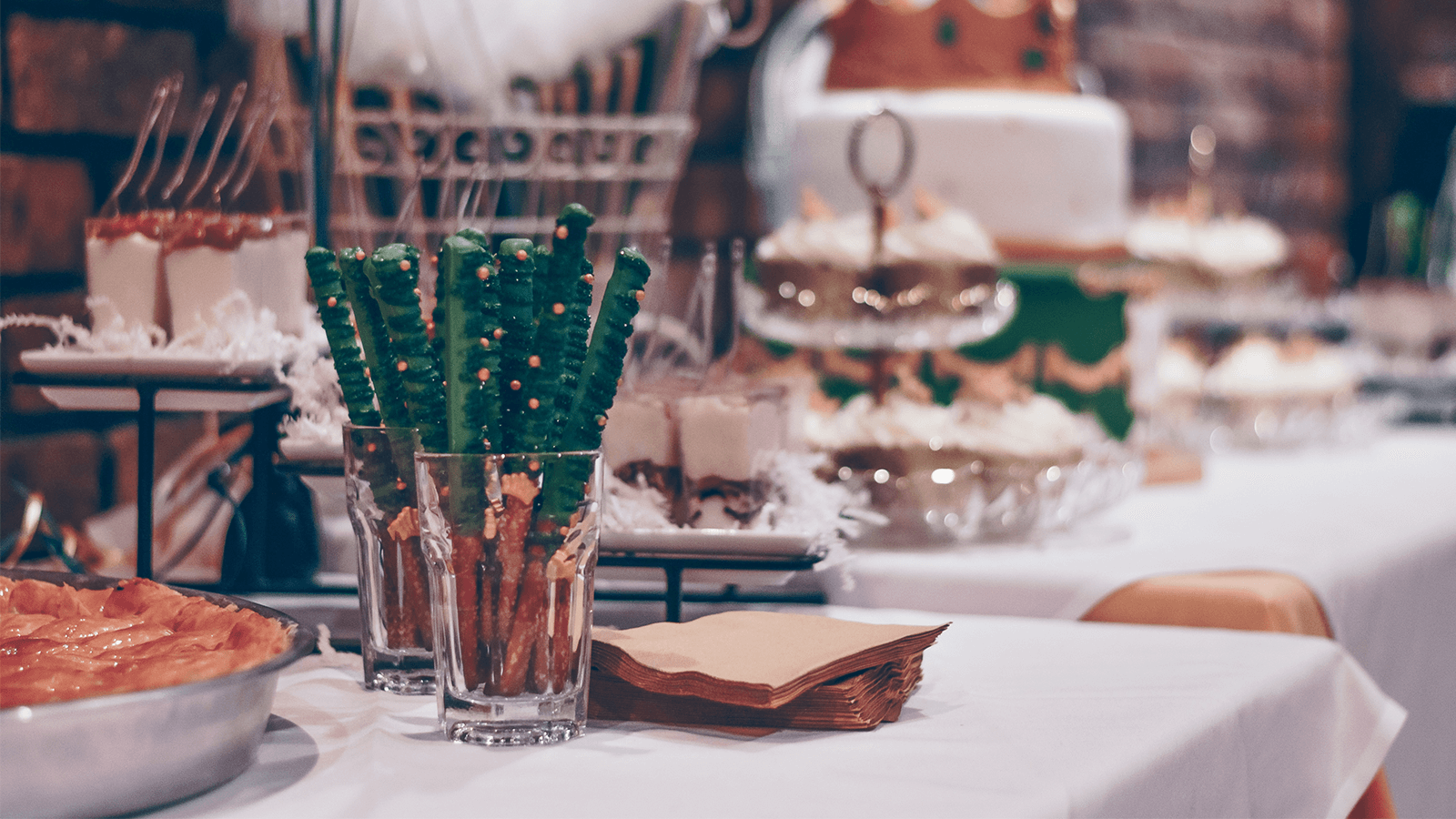 The end of the year is typically a festive one, but for workplaces, it can also be challenging. And one of the biggest headaches businesses face is the annual workplace holiday party. From alcohol and sexual harassment concerns to avoiding religious discrimination and more, there's a lot to navigate. And if you get these wrong, it could have a negative impact on employee morale.
Complete Payroll Solutions' certified HR professionals help companies all year long with difficult employee relations topics through both live and on-demand advice. We know that holiday parties can be one of the hardest times of year for any company. To help you get through yours successfully, here we'll discuss the top 5 issues you may face when planning your celebration this year and how best to address them:
Alcohol consumption
Inclusivity at your workplace holiday party
Mitigating the risk of sexual harassment
Avoiding religious discrimination
Workplace holiday party attendance policies
Ensuring safety around COVID-19
After reading this article, you'll help keep the season merry and bright for you and your workers.
Top 6 Considerations When Planning Your Workplace Holiday Party
As you get ready to honor another year of accomplishments with your employees, a holiday party may be at the top of the ways to celebrate. But as you start your planning, you'll want to avoid common missteps that can result in potential morale issues or even liability. Here are the top 6 considerations to be aware of for your 2021 holiday party.
Alcohol Consumption
One of the first questions you'll need to ask yourself is whether you plan to serve alcohol at your event. While some companies choose a no-alcohol policy for their workplace holiday parties, others choose to serve drinks but typically limit the amount to avoid over-drinking by an employee. So, for instance, if you opt to provide alcohol, you may want to:
Only serve wine and beer
Reduce the number of drinks through the use of tickets
Limit the time frame in which you'll serve drinks, for example, you may want to only provide drinks for a 2-hour window or stop serving a certain amount of time before the party ends
Hold the party on a week night or earlier in the evening such as between 5 and 7 p.m.
Even if you take steps to limit alcohol consumption, according to SHRM, you'll also want to be aware of the risks posed by employees driving while intoxicated. To make sure employees get home safely, you may want to hold your event near public transportation and provide a shuttle there or cover their cab or ride sharing costs.
Inclusivity At Your Workplace Holiday Party
Another common question that can arise when you plan your holiday event is whether you should invite all employees or whether you can limit attendance to certain groups. Since the party should be a morale-boosting opportunity for your company, best practices are to make sure all employees are invited. And, in today's environment, that means remote employees as well.
The one exception to this is if your business has multiple branches that are located far away from the headquarters and each one hosts their own holiday party for their employees. But the bottom line is that you don't want anyone to get left out entirely.
You'll also want to be inclusive when it comes to spouses the same way, meaning, if managers are allowed to bring spouses, then non-managerial employees should be able to also.
Mitigating the Risk of Sexual Harassment
Make sure that employees understand all workplace policies remain in effect in any work-related setting, including a holiday party that's on-site or off-site. And that includes anti-sexual harassment policies. Even if you've had employees review and sign these policies, it's a good idea to remind them in advance of what the expectations are and that the rules aren't any different than they are at the office. To reinforce this message, be sure to set a good example yourself.
And, if you witness any inappropriate behavior at the party, you should be prepared to respond. Be sure to plan in advance how you'll address situations like this that arise like inappropriate behavior on the dance floor that crosses the line. Will you warn the employee? Ask them to leave? It's important to have protocols established so you can immediately step in.
Avoiding
Religious Discrimination
As we discussed already, it's important that your workplace holiday party be inclusive of all employees. And that means also avoiding religious discrimination by being considerate of all your workers' various backgrounds.
To start, you may want to avoid the term "Christmas" party and keep it more general like holiday or year-end celebration. You should also avoid any religious symbols or decorations to avoid favoring one denomination over another. Lastly, you'll want to make sure you plan your event around religious holidays, many of which occur in December, so the dates don't conflict.
Workplace Holiday Party Attendance Policies
You'll want to encourage employees to attend by planning a fun event with good food, drawings or giveaways, and other party perks. But it's important that you not make attendance at your holiday party mandatory. There could be many reasons an employee may not want to join in the festivities, whether they don't like to be in settings where alcohol is served, feel uncomfortable socializing or playing games or activities with colleagues, or just don't want to go for any number of other reasons. And they shouldn't fear reprisals for not attending.
Plus, by making attendance voluntary, you don't have to worry about paying employees to attend since having a celebration during a lunch break or at some other time during regular work hours could be seen as compensable time.
Ensuring Safety Regarding COVID-19
As the pandemic continues, you or your employees may have concerns about how to safely host a workplace holiday party. While some companies are opting out of in-person celebrations entirely, there are steps you can take to reduce the risk of exposure if you hold an event, including:
Require proof of

vaccination

or negative test result 72 hours in advance
Forgo buffets, hors d oeuvres platters, and other shared food options
Hold events outdoors, utilizing tents in cooler climates
Host multiple smaller parties with fewer people rather than one large company-wide one
Have hand sanitizer readily available
How to Best Prepare for a Risk-Free Holiday Party
While workplace holiday parties should be a positive experience, it's important to avoid these 6 common pitfalls when it comes to your planning this year. To maximize morale and minimize risk, you may want to seek outsourced HR assistance that can aid you in your planning.
At Complete Payroll Solutions, our certified HR professionals can advise your team on how to design your celebration to ensure compliance with employment laws and regulations, limit your potential legal liability, and increase employee satisfaction. To learn more about our support, read our next article on our outsourced HR packages.
in

HR