Small Businesses Face Big Compliance Issues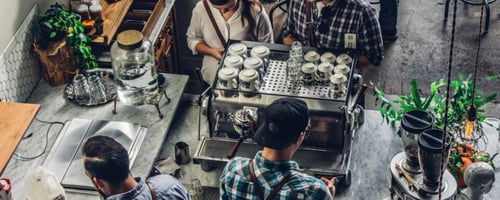 Small businesses may not have a lot of employees, but that doesn't mean they have fewer obligations under state and federal laws. Here are some compliance issues that affect even small companies and how you can meet the requirements.
Minimum Wage and Overtime: FLSA doesn't depend directly upon the number of employees. Rather, it covers employees of certain enterprises, including government agencies, healthcare organizations, schools and companies with an annual dollar volume of sales or business of at least $500,000. These covered businesses must pay the federal minimum wage of $7.25/hour, or more depending on state law, and pay nonexempt employees overtime for over 40 hours per workweek at a rate of at least one and one-half times the regular rate of pay. Find out more about overtime here.
ERISA: Regardless of the number of employees you have, if you offer a health and welfare plan to your workers, you'll need to comply with notice and disclosure rules, and possibly reporting requirements if you have 100 or more employees. Download our chart of ERISA disclosure requirements. And if you have 20 or more, you'll need to comply with an important ERISA amendment as well: COBRA continuation coverage.
Employee Misclassification: Employees of small businesses can be classified as exempt or non-exempt, or both. The distinction is important because non-exempt workers are eligible for federal minimum wage and overtime pay protections under the FLSA – and may be protected by state wage and hour laws as well. Be sure to follow the salary and duties test with each employee to determine their correct status.
Handbook: While there's no requirement that a company have a handbook, it's important to spell out policies and ensure adequate notice to employees as required by law, even for those with less employees, and a handbook is an ideal place to do that. And it's critical to update the guides regularly to ensure continued compliance so be sure to conduct an annual review of your contents. For help with your handbook, read our list of 10 "must haves."
ACA: While businesses with fewer than 50 full-time equivalent employees are exempt from penalties, if you're nearing the workforce threshold, be sure to document employees and monitor for Applicable Large Employer status since failure to meet the standards triggers one of two employer shared responsibility payments.
Paid Leave: There's no federally mandated requirement that businesses of any size offer paid time off to their employees, but an increasing number of states have passed legislation that require the benefit. Be sure to check the law in the state(s) where you operate and develop policies as needed.
Posters: Even small companies must display required state and federal posters. But the requirements for posting vary so review the laws to see if a company of your size is required to post specific notices. For example, some small businesses may not be covered by the Family and Medical Leave Act and thus would not be subject to the Act's posting requirements.
Workers' Compensation: Workers compensation coverage requirements vary state by state but generally speaking, employers of all sizes – those with more than one employee – are required to carry workers' compensation coverage for employees, including owners, or risk fines and, in some places, jail time.
OSHA: OSHA exempts employers with fewer than 11 employees from reporting and maintaining records of illnesses and injuries, but no matter their size, they must still provide a workplace free from recognized hazards that are causing, or are likely to cause, death or serious physical harm to employees and comply with the standards and regulations under the OSH Act.
Hiring Practices: Regardless of the number of employees you have, it's important to make sure you're not discriminating against applicants during the hiring process, since protections are afforded to all. So be aware of questions not to ask like when they graduated from college, which could trigger a charge under the Age Discrimination in Employment Act, or religious holidays they observe. Check out our list of questions to ask in an interview. And when bringing new workers on board, make sure to follow rules for Form I-9 in the timeframes specified, which is required of all employers.
For more guidance on staying compliant and fine-free, contact Complete Payroll Solutions at 401-332-9325.
in

Compliance