Payroll Company Comparison: SurePayroll Vs. Complete Payroll Solutions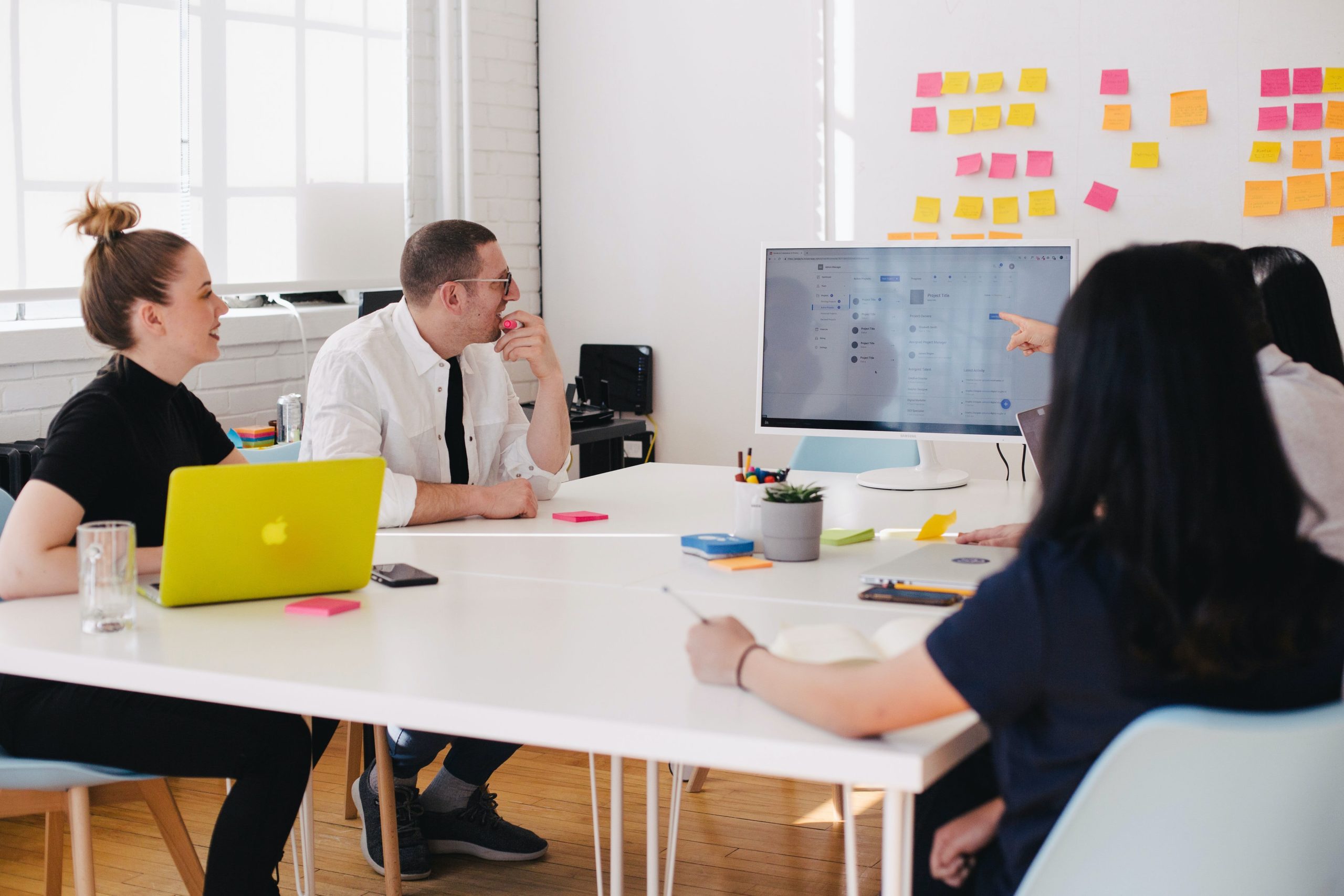 If you've decided to outsource payroll for greater accuracy and efficiencies, you'll quickly see that there are a lot of providers available to help. As you search for the right partner, you'll likely see that SurePayroll is a popular vendor for small businesses. But if you're here, you're also considering Complete Payroll Solutions. As you review your options, we know it can be challenging to compare them side by side.
Complete Payroll Solutions has been providing payroll solutions to small and mid-size companies for over 18 years. We know that may make us biased when talking about payroll companies, but we also know that we're not necessarily the right choice for every business. To help you decide between SurePayroll and Complete Payroll Solutions, here we'll compare the two in several areas, including:
Payroll packages
Implementation
Customer support
Additional features
Price
After reading this, you'll have the information you need to decide what vendor is the right choice for your business.
SurePayroll Vs. Complete Payroll Solutions
As you evaluate SurePayroll versus Complete Payroll Solutions, you may find it useful to compare the key differences between their payroll offerings.
Payroll Packages
SurePayroll
SurePayroll offers two different types of plans to fit the needs of small business owners: full-service and self-service.
| | Self-Service | Full-Service |
| --- | --- | --- |
| Payroll taxes calculated | x | x |
| Unlimited payroll runs | x | x |
| Multiple pay rates & bonuses | x | x |
| Direct Deposit | x | x |
| Online pay stubs | x | x |
| Autopayroll | x | x |
| New Hire Reporting | x | x |
| Payroll taxes calculated, paid and filed | | x |
| 2-day payroll processing | | x |
| HR advisor | | x |
The primary difference is that the full-service option means your payroll taxes are done for you and backed by a no-penalty tax guarantee.
With either option, you can also opt to add on certain features for an additional cost such as accounting or timeclock software integration.
Complete Payroll Solutions
At Complete Payroll Solutions, we also offer both self-service and full-service options. However, a key distinction is that we offer 4 self-service packages so you have more choices when it comes to the payroll and other services you want included.
While all of our packages include the following payroll processing services, we also offer integrated time and labor, HR and benefits support depending on the option you choose, which we'll discuss later.
| | Xpress | Workforce | Workforce Plus | Complete Benefits |
| --- | --- | --- | --- | --- |
| Online payroll | x | x | x | x |
| Mobile app | x | x | x | x |
| Direct deposit | x | x | x | x |
| Tax filing | x | x | x | x |
| General ledger | | x | x | x |
| Self-service | x | x | x | x |
| Robust reporting | x | x | x | x |
For employers who don't want to run their own payroll, we also offer a full-service option. Called classic payroll, this model assigns you a dedicated Client Relations Specialist (CRS), who will access the same payroll platform used in our self-service packages. However, with classic payroll, your CRS would process your payroll and provide ongoing assistance as well.
Implementation
SurePayroll
On the company's website, SurePayroll says that businesses can set up and run payroll themselves with the self-service package in just minutes. However, it doesn't mention the timeframe or what's required to get up and running with the full-service option.
If employers have questions, SurePayroll offers a support team that can provide help by phone or a chat option on their website. During off hours, the chat option allows you to send a message and the support team will respond to you the next day.
Complete Payroll Solutions
Whether you choose a self-service package or full-service classic payroll, Complete Payroll Solutions can set up new clients in about 2 or 3 days for smaller and mid-sized businesses. We will simply need to collect some basic company and employee information from you to get started.
To help with the process, you'll be assigned a new client representative who will help you every step of the way until you run your first payroll.
Customer Support
SurePayroll
With SurePayroll, you can get access to their US-based customer care team six days a week. They offer support by phone, email or live chat.
If you elect the full-service payroll option, you also have your payroll taxes done for you.
Complete Payroll Solutions
With Complete Payroll Solutions, your dedicated new client representative will stay with you through your first payroll, at which point you'll be assigned a permanent certified payroll specialist. With this approach, you'll have access to the same contact who knows you and your business each time you call. These individuals are available by phone Monday through Friday.
We also have office locations throughout the Northeast if you want the option to speak with someone face-to-face.
Additional Features
SurePayroll
In addition to payroll, SurePayroll also offers options to help companies manage their workforce as their needs evolve. These include:
Workers' compensation coverage: Pay-as-you-go coverage from providers like The Hartford, Travelers and Liberty Mutual.
401(k) plans: The company's Sure401k service offers both traditional and safe-harbor 401(k) plans as well as solo(k) plans for owner-only businesses.
Health insurance: SurePayroll teams with Paychex Insurance Agency to help companies find health insurance coverage.
Pre-employment screenings: To ease the burden on your staff when it comes to hiring, SurePayroll offers pre-employment screenings to help you find the best talent for your business.
Complete Payroll Solutions
Depending on the package you select, Complete Payroll Solutions offers a range of time and labor, HR, and benefits support to help your business in other areas. With the different packages available, you can pick and choose what additional services you want.
| | Xpress | Workforce | Workforce Plus | Complete Benefits |
| --- | --- | --- | --- | --- |
| Time & Labor | | | | |
| Time & Attendance Tracking | | x | x | x |
| Time Off Requests | | x | x | x |
| Basic Scheduling | | x | x | x |
| HR | | | | |
| Document Storage | | x | x | x |
| HR Forms | | x | x | x |
| Labor Posters | | | x | x |
| Handbook Builder | | x | x | x |
| Onboarding | | x | x | x |
| Basic HRIS | | x | x | x |
| Applicant Tracking/Recruitment | | x | x | x |
| HR Helpline | | x | x | x |
| Benefits | | | | |
| Workers' Comp Administration | x | x | x | x |
| Benefits Administration | | | | x |
| COBRA Administration | | | | x |
Price
SurePayroll
SurePayroll doesn't list any pricing information on its website. Instead, you'll need to submit a form to receive a free quote that collects your contact details as well as the type of payroll you're running such as general business, household, or restaurant with tips.
For new clients, SurePayroll offers a 2-month free trial.
Complete Payroll Solutions
Complete Payroll Solutions offers transparent pricing to make it easier for you to identify which package is the best option for your budget. Our four payroll packages are priced as follows:
Xpress: $6 per employee per month plus a $60 base fee
Workforce: $12 per employee per month plus a $70 base fee
Workforce Plus: $12 per employee per month plus a $135 base fee
Complete Benefits: $12 per employee per month plus a $150 base fee
Is SurePayroll or Complete Payroll Solutions right for me?
When comparing SurePayroll and Complete Payroll Solutions, they both offer payroll processing plus added support. But there are key differences between the companies that may make one a better fit for you.
SurePayroll may be best for your business if you:
Are a small company with less than 10 employees
Don't want to pay extra for additional services beyond payroll
Want to be able to access customer support on weekends
Complete Payroll Solutions could be the right choice if you:
Want transparent pricing so you can better budget
Prefer personalized customer service from the same payroll professional
Are looking for a more consultative approach during the sales process rather than requesting information and a quote online
Want additional integrated options like benefits administration under the same roof
If it sounds like Complete Payroll Solutions may be a fit for you, the next step is to read our article about our 4 payroll packages.